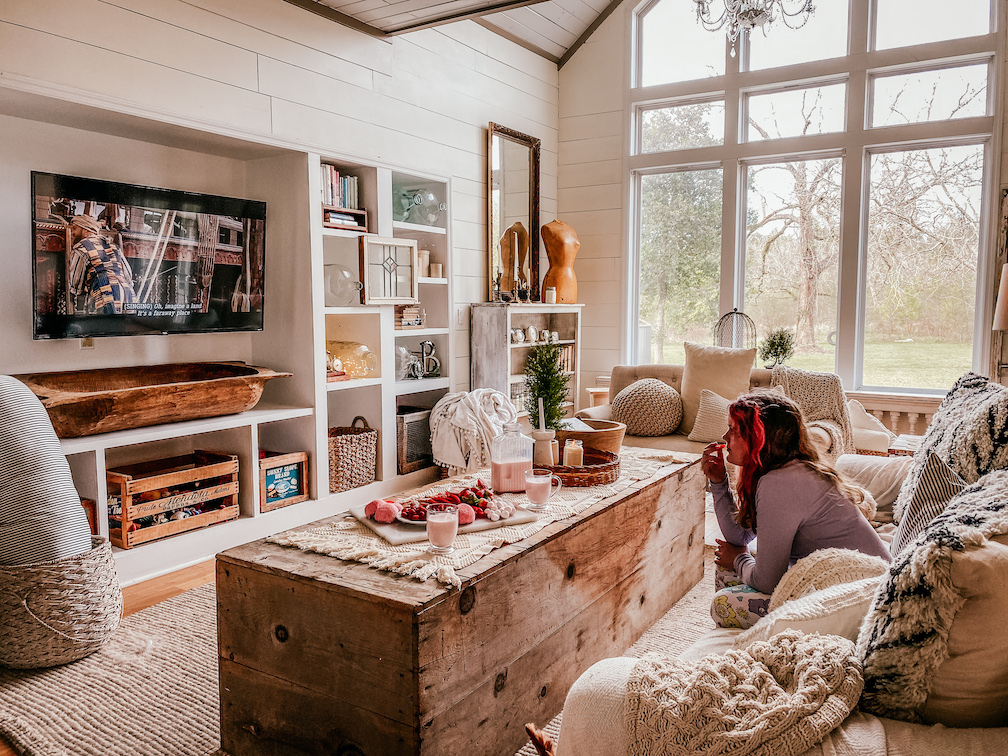 Princess Movies and Pink Snacks – Valentine's
Who doesn't love a movie day with a marble tray full of PINK & RED snacks?! I know me and my lil sis sure do. It's always a joy to have my 11 year old sister, Kelbee, around. I try to make things extra special for her so we came up with this little idea to go along with our Disney princess movie watching day. IT'S PERFECT FOR THIS TIME OF YEAR! 
This whole saga began with a trip to the grocery store! Kelbee and I walked the aisles looking for fun bright snacks that are pink and red. I think part of the fun was picking and planning the snacks. It builds so much excitement. We looked for pink marshmallows, red twist, red berries, frosted pink cookies and more. There were lots of giggles through that store and I'll never forget going PINK shopping with Kelbee. 
Next we went one and I grabbed my marble board and we started arranging all the yummy goodies on the board. 
The blends of pinks and red looked beautiful against the marble board. 
Also, I made a pitcher of strawberry milk. This was a first for Kelbee and she was a fan for sure! 
This memory of pink snacks and Disney movies is one I'll never forget. This idea would be perfect to use leading up to Valentine's Day! You could do it with your kids, gal pal or significant other!