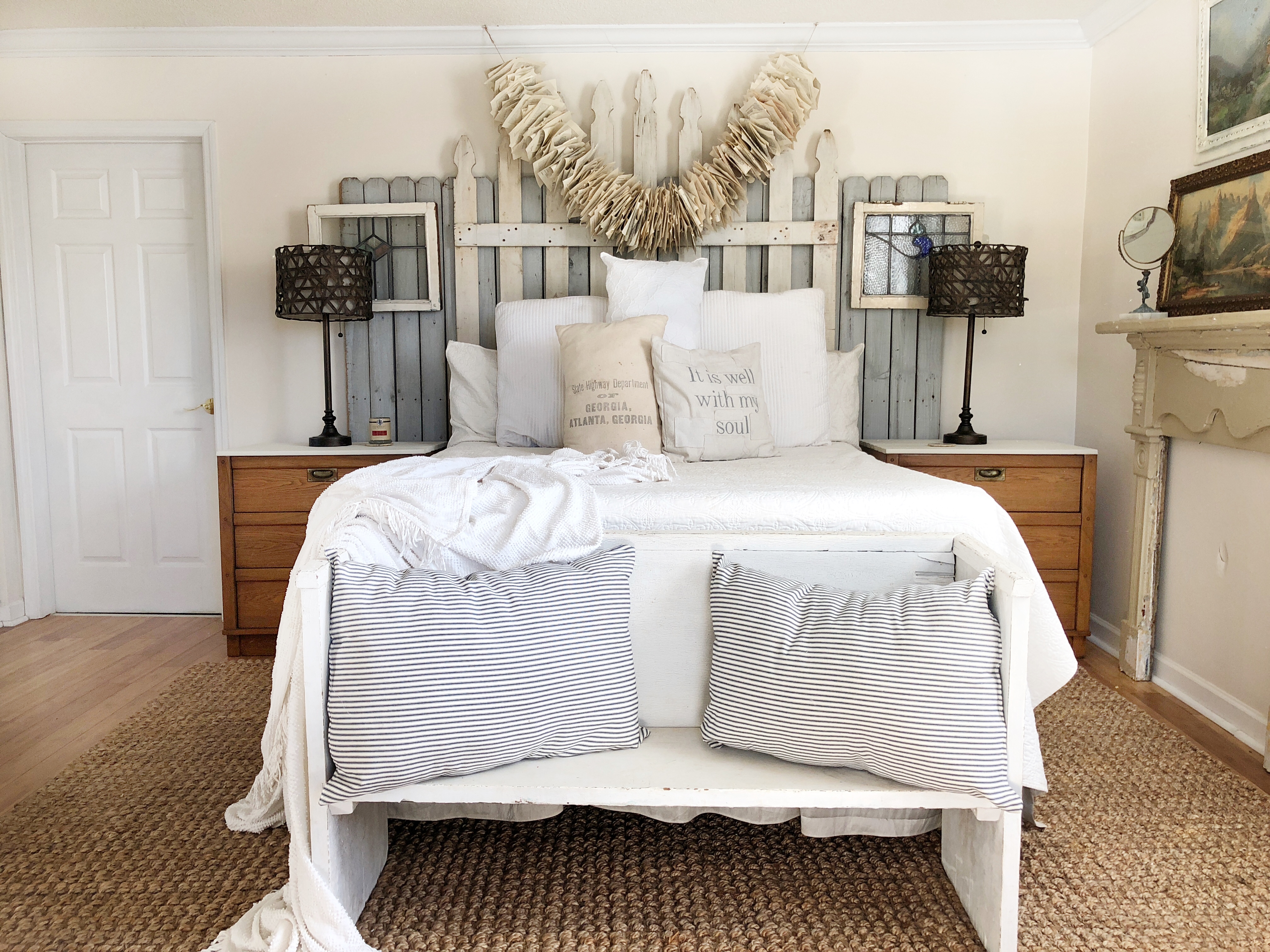 Hey buddies!! So I needed a little refresh in our bedroom!! Nothing big.. just using what I already had and adding a little bit!!
Inspiration: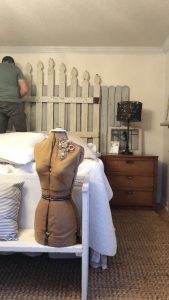 My bedroom inspo came from my favorite pass time – books! Often Aaron and I read in our bedroom before bedtime. I wanted to embrace that little pass time with specific elements in the room!
What we did:
I switched up the headboard a little! I've had the large gray fence headboard for a bit. (You can read more about it here) So I added another layer of fencing.. a white picket fence. Something about a picket fence reminds me of a fairytale so it was right on board with my inspiration!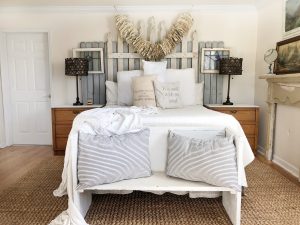 Next up, we changed out our bed side table. You'll be able to read more about that DIY soon!!
What's a reading inspired bedroom without a little book garland? I made a thick garland out of old books. It's rather large… & buddy, let me tell you it took a minute to make. I spent hours making this book garland but it paid off because I love how it's swooped across the headboard!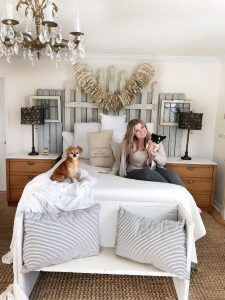 Next, I changed up the bedroom mantel! Remember – we're talking book inspired, right? Well, I spotted these old picture/painting at an antique mall the other day and immediately it took me to a historical fiction book. I felt I could get lost in the pictures just as I get lost in a book.
By swapping out some pillows that were in other places of the house, I freshened up the look by using things I already had!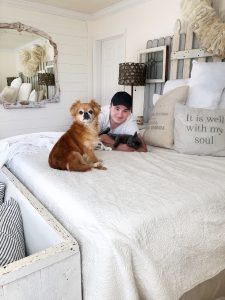 We're enjoyed these little updates to our bedroom!! Thanks so much for ready this blog post today!
xoxo,
Karlee Bowman