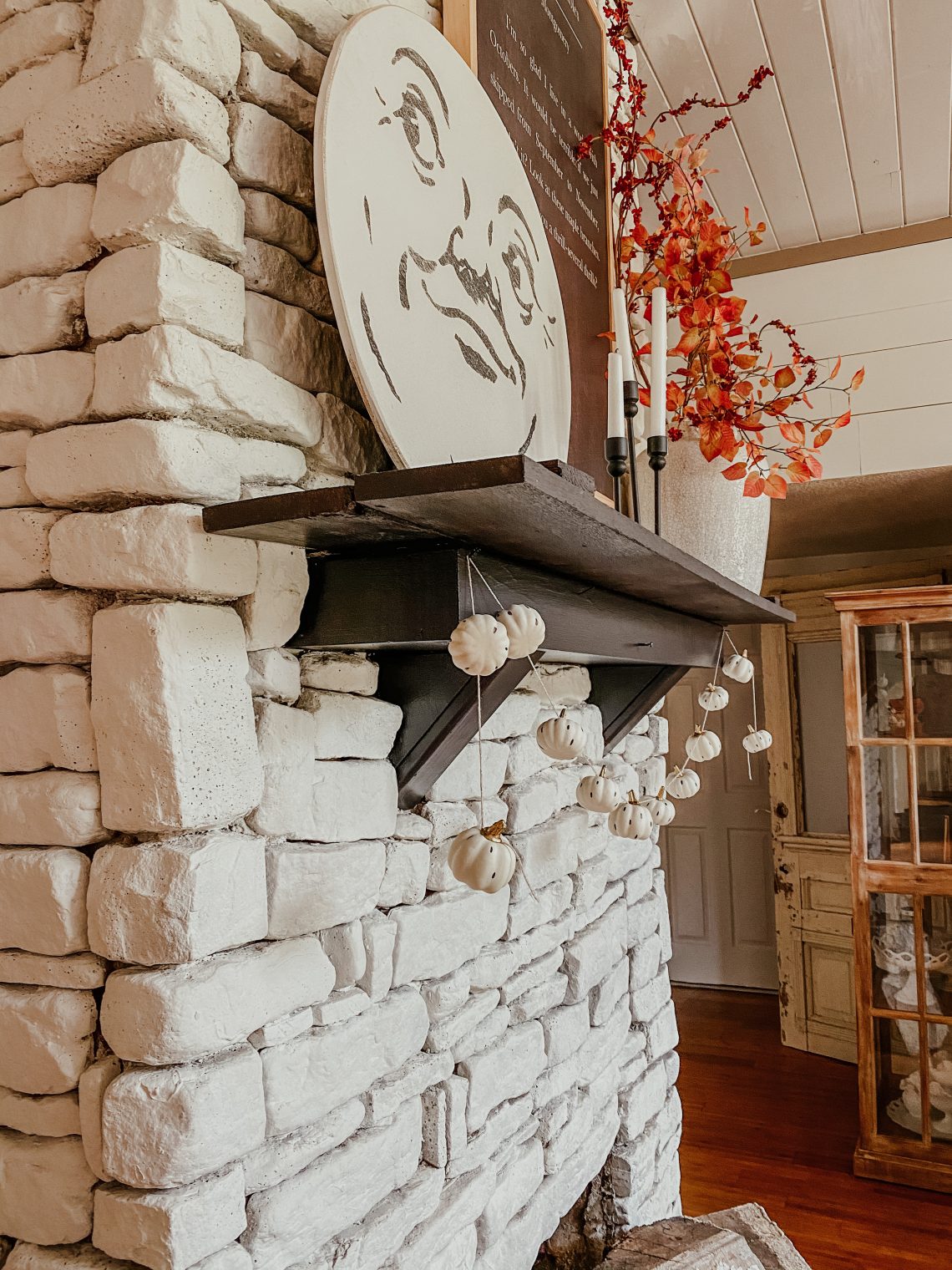 I wanted to add a little pumpkin garland to our fall mantel! I love all the festive things so why not add a few more pumpkins to the living room.
With our mantel being black I decided to sharpie in a little black to these pumpkins but that's totally optional.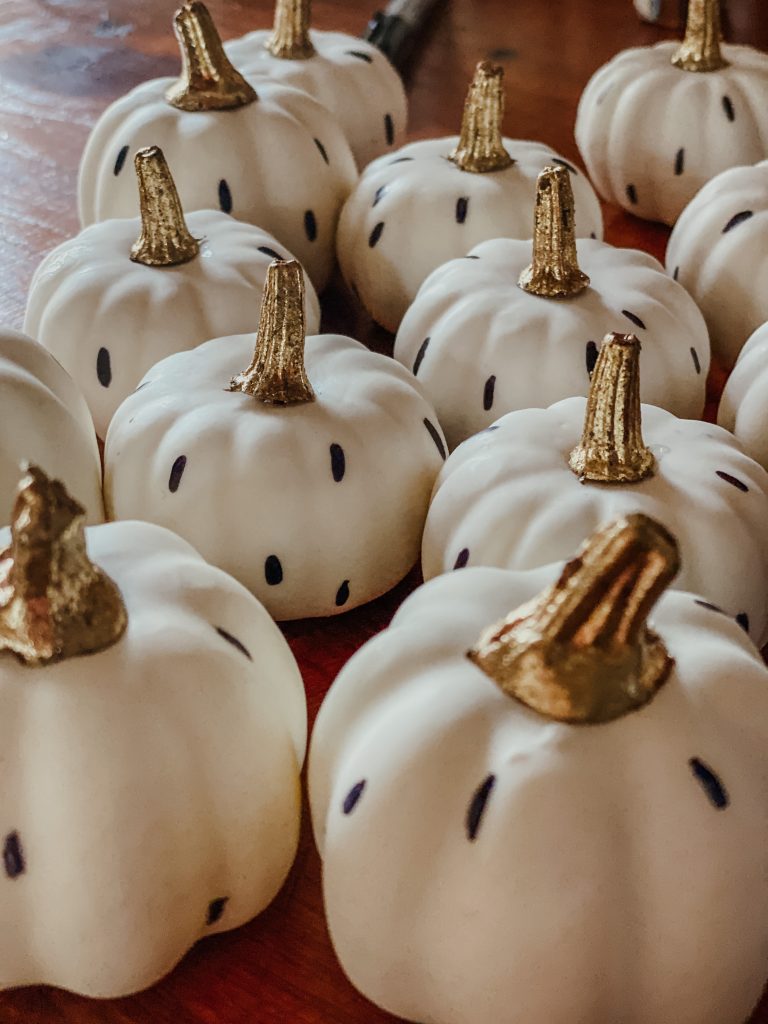 All I did was wrap the craft twine around base of the pumpkin stem. The stem on these pumpkins sorta lift up so it worked out perfectly. (If this didn't work, I was fully prepared to break out my hot glue gun) I spaced each pumpkin on the twine about five inches.