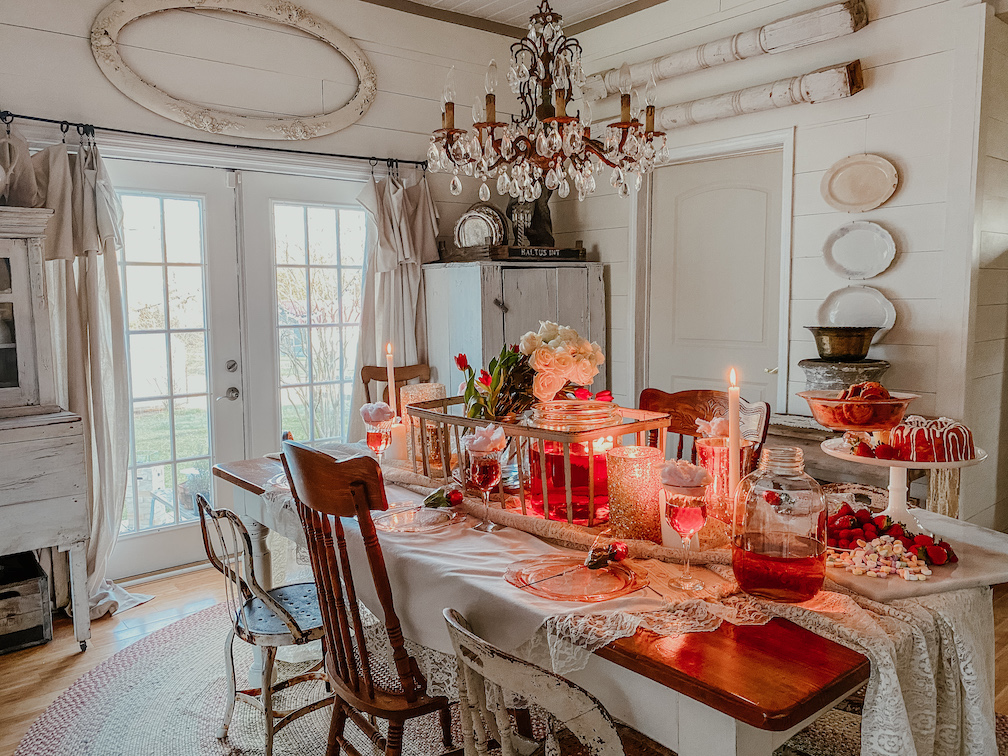 Valentine's Dinner – Party of 6
Whether you're among 10 people or 2, it's a day to celebrate love! Tablescapes are so fun for me to put together. So why not do a big table for 6 to celebrate! 
For this tablescape I tried to use items I already had! I did purchase a few things like the peachy pink runner and jug holding the rose wine! Both of those were thrift finds though! Local thrift stores are a great place to go when shopping for a tablescape.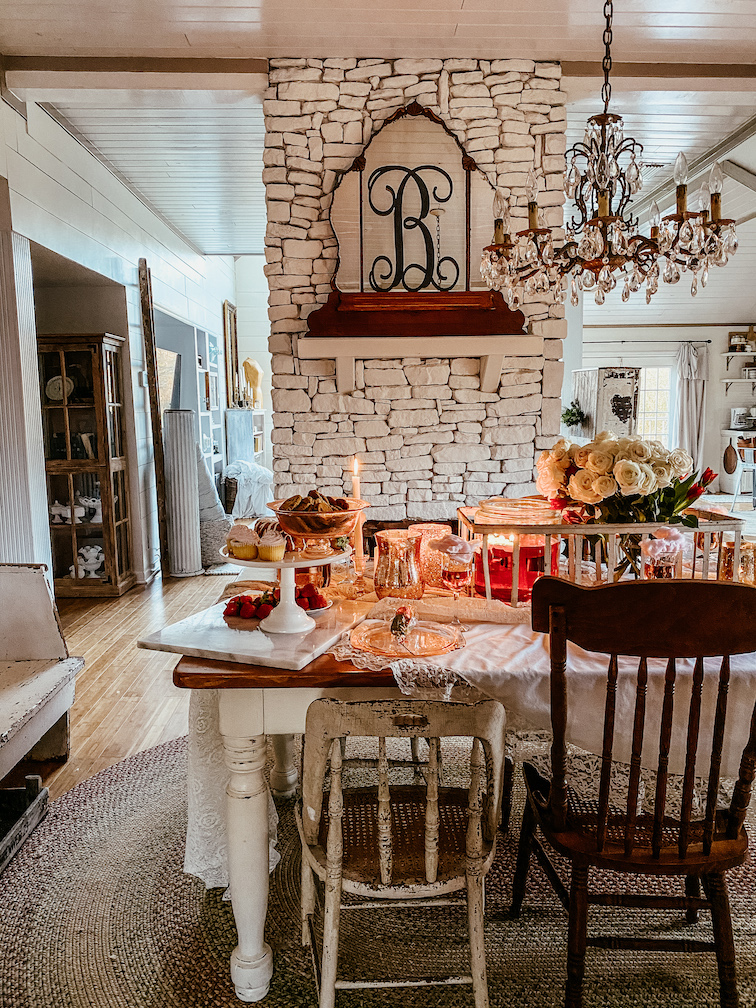 My inspiration for this table came from all the "fun romantic" feels! That's why I used lots of lace layers, many roses and pink dishes! The cotton candy adds the tons of fun!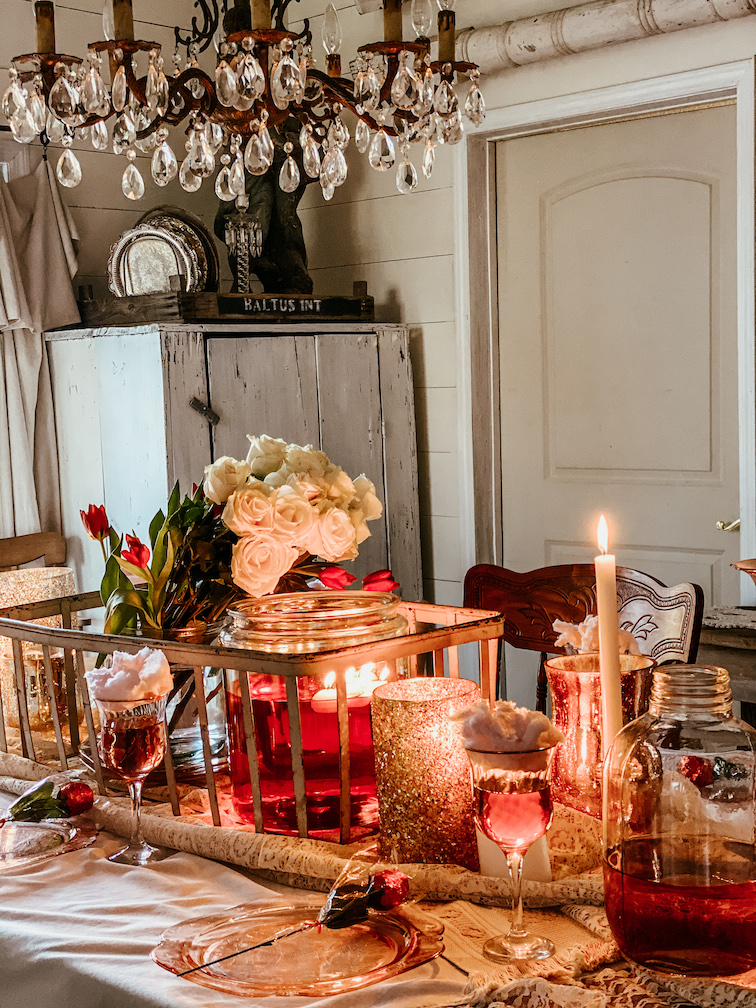 One of the main things that makes this table feel fancy is the glass jar of red water and floating candles in the center. I filled that jar with water then added some drops of red food coloring. I love the touch deep color it brings to the center of our table. 
My favorite part of this table was using my Nonna's pink dishes. She gave this set to me last year and I was so happy to use it for my Valentine's tablescape.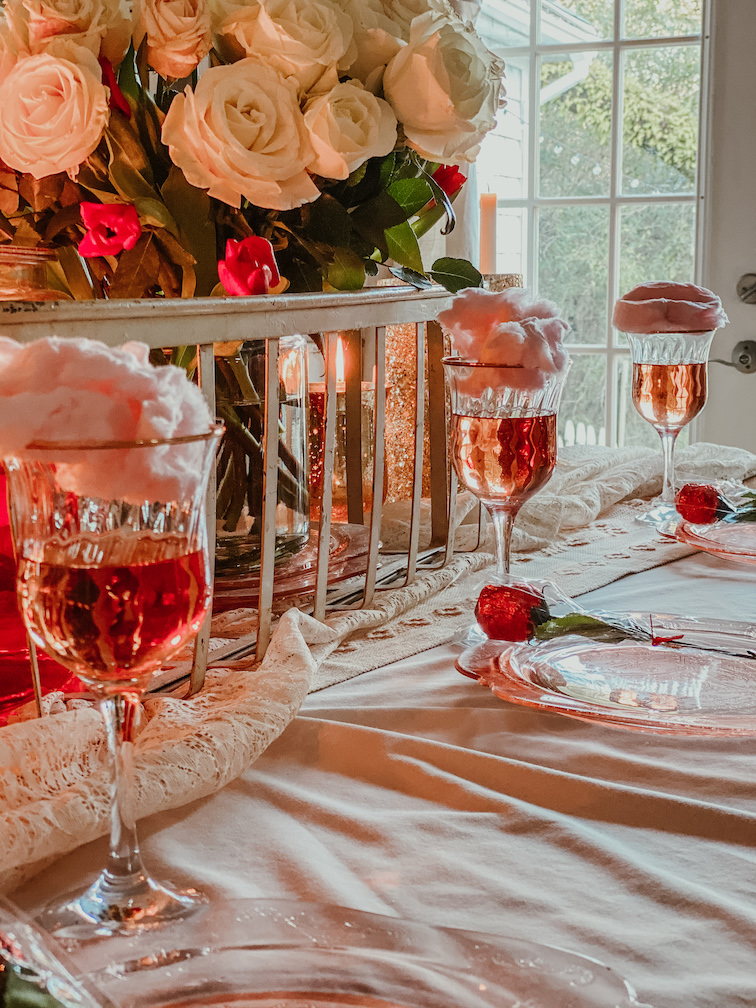 See that fluffy topping on each wine glass? That's pink cotton candy! It doesn't get any sweeter than that! 
I also left a chocolate rose at each place setting! I love the red rose with the pink plate! 
And of course we had sweet treats out on the table too! I always suggested having some type of food on your tablescape. It just makes sense. 
I truly hope you enjoy this blog post about my tablescape. Even more, I hope you use some of these ideas to show someone how special they are to you!