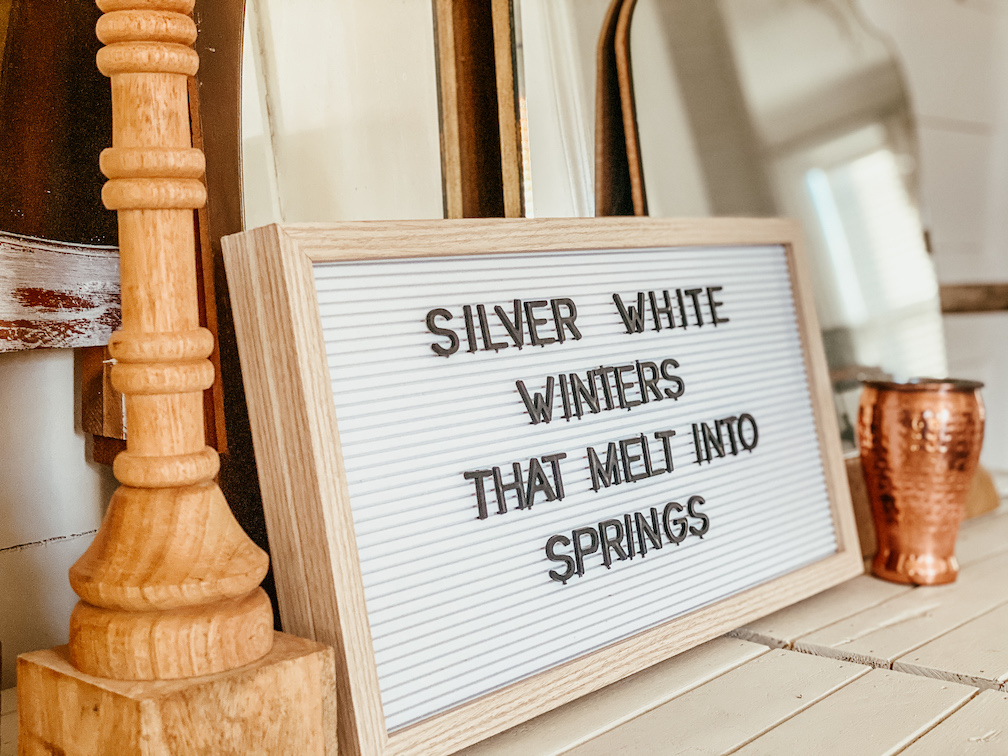 Simple Way to Add Winter Decor to Your Home
Are you still struggling with your "winter" decor? Don't overthink it, babe! Here's a quick easy idea for ya! Some of my favorite songs paint winter scenes with their lyrics. Many times we call them "Christmas Songs" but really they're winter songs. Christmas is only the beginning of winter. Christmas is a Holiday, winter is a season. The song "Baby it's Cold Outside" is winter. So many other songs are too! 
I remembered some of my favorite winter songs and turned the lyrics into wall art using letterboards! Now I can enjoy those sweet winter songs beyond Christmas through winter! There are so many songs with great lines for winter. Here's a few examples: Winter Wonderland, Frosty the Snowman and My Favorite Things.
In my bedroom I used the line "Silver White Winters That Melt Into Springs" from the song My Favorite Things. I love these words because they remind me of a beautiful spring ahead!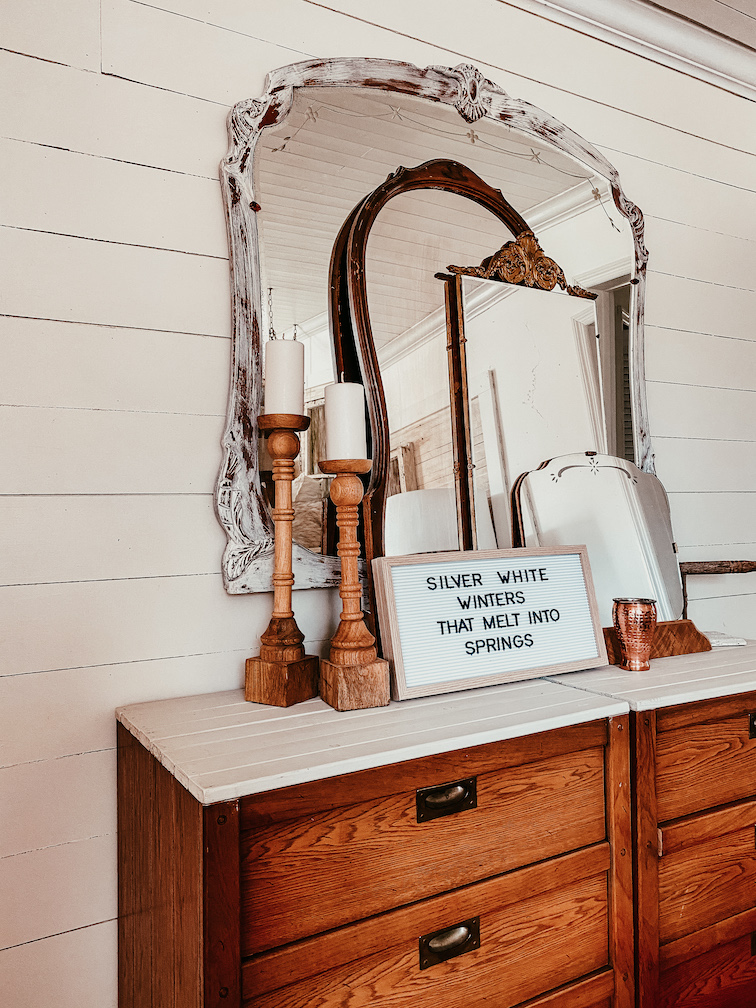 In the kitchen I used another line from that same song! I think the words "Bright Copper Kettles & Warm Woolen Mittens" are perfect for the kitchen!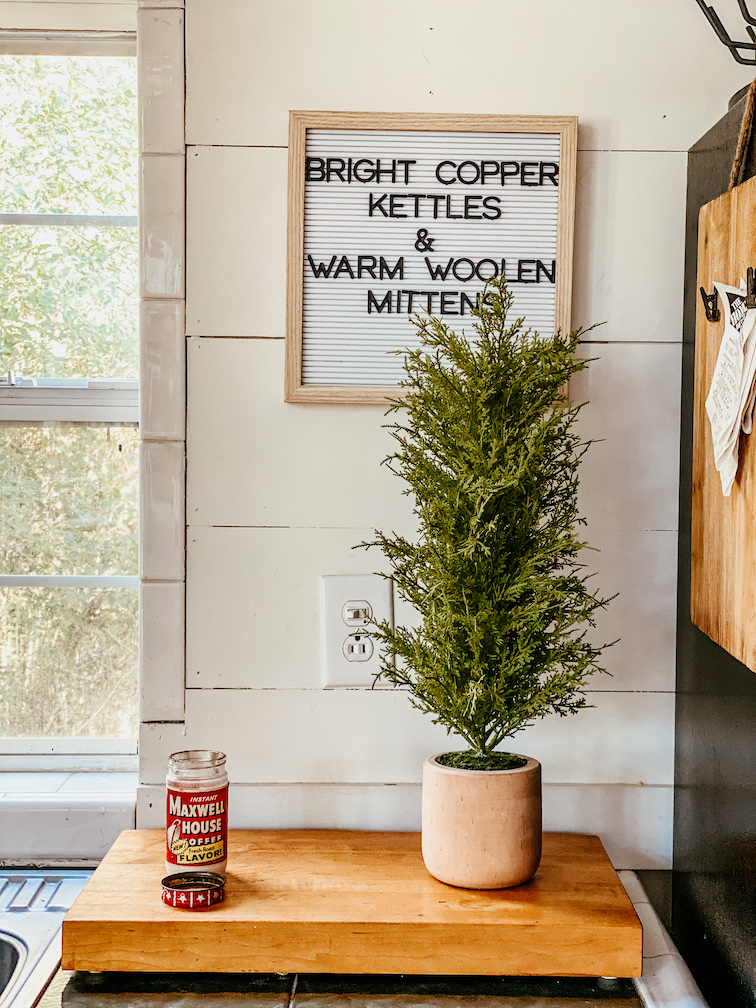 So here's an easy way to decorate your home as we wait for spring. These songs are too sweet to only use for a few weeks of the year! If you try this idea in your home, I'd love to see! Tag me on Instagram!