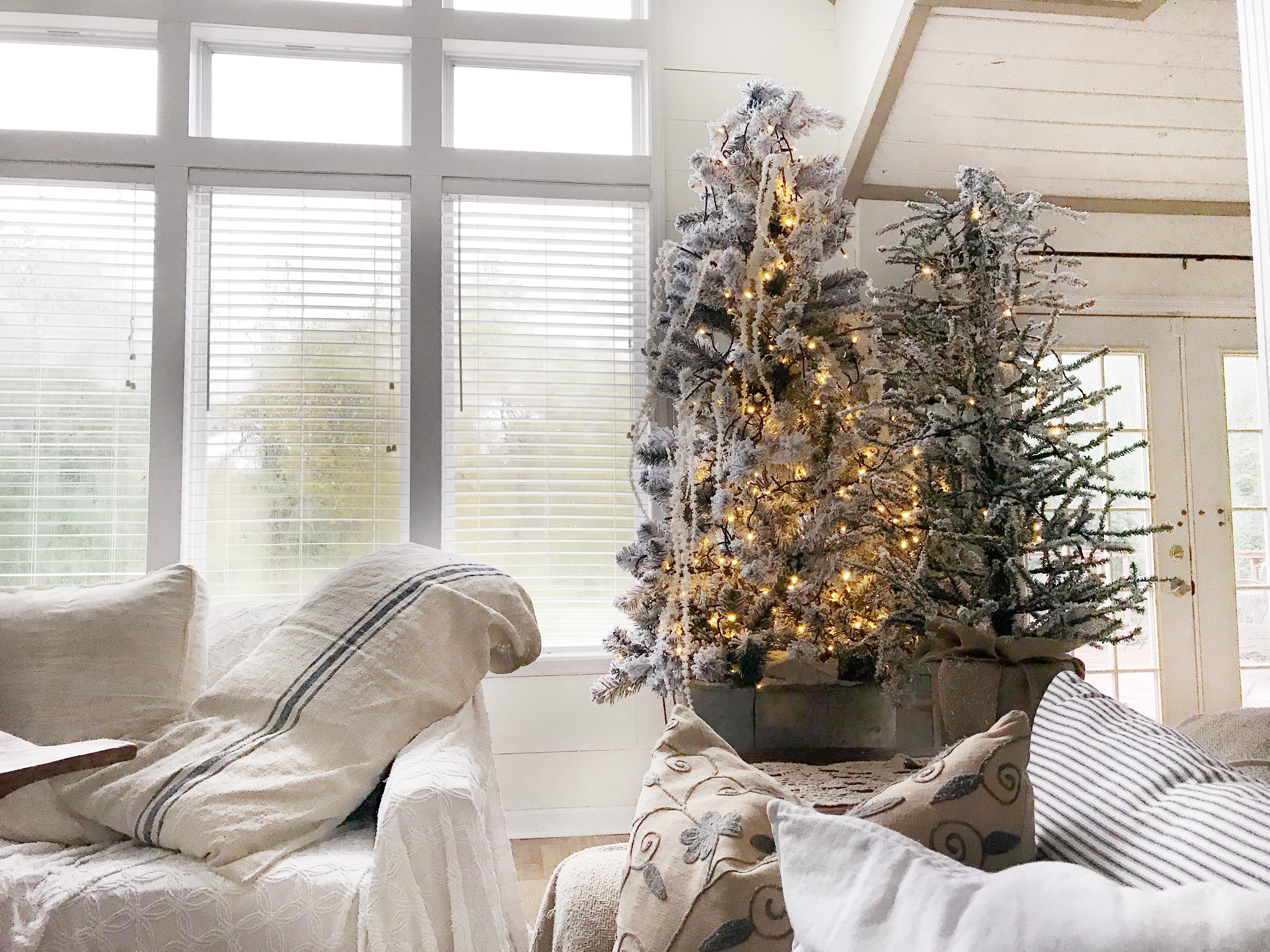 $30 Walmart Christmas Tree
Time for part 2 of my Christmas Tree Fail!!! (Click HERE to read) I've already mentioned we're going to chop down a live tree to enjoy this Christmas but until then (since live trees don't last forever ?) I needed a little something to begin the Holiday season.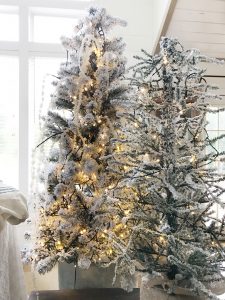 Who would have thought ol' Wally World (Walmart) would come to the rescue?! On a side note –  Walmart has some major Christmas tree game. ? I left with a 6ft flocked tree for $30. WOAH!
Once I got home I thought it was a little short and that I needed to elevate it a bit. So I grabbed an old galvanized bucket and wedged the tree base in the bucket. Suggestion –  you could do the same with an old crock, basket, or a crate. This added just the right amount of height and some more texture too.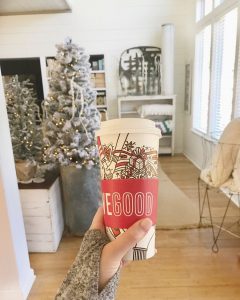 Then I added some LED lights! We actually ordered LED Lights from Amazon. Nearly every year I have section of lights go out on the Christmas tree mid December, which is the worst! Hopefully, these lights will take care of that problem!
Note – I learned not as many lights are needed on a flocked tree, in my opinion. The white makes the lights appear brighter! Also, I added another cute little 4ft Flocked Tree beside it! Shhhh – They're close enough to share one strand of lights. ?
Hope this helps you have a beautiful budget friendly Holiday season!!
LINKS Below! ??
6ft Flocked Tree – Click HERE
LED Lights – Click HERE
4ft Flocked Tree – Click HERE