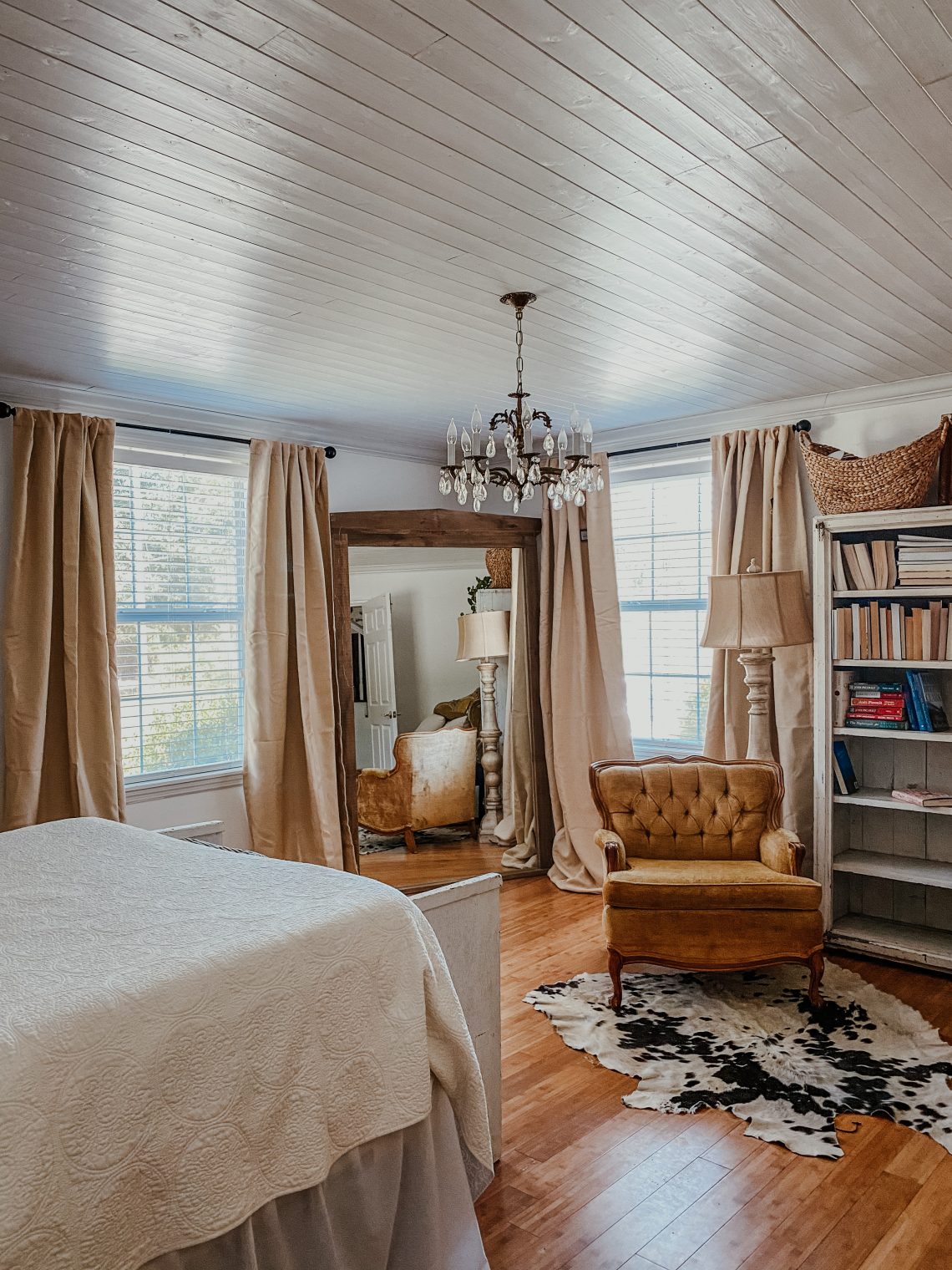 New Curtains in the Bedroom
Sometimes a space just needs freshening! Curtains can be the magic to making your space come alive again! For the past few years we've had drop cloth curtains in our bedroom. (You can read how to do those here) I've loved the "airy" look of drop cloth curtains in our bedroom for the past few years but now I'm wanting to add more warmth and depth.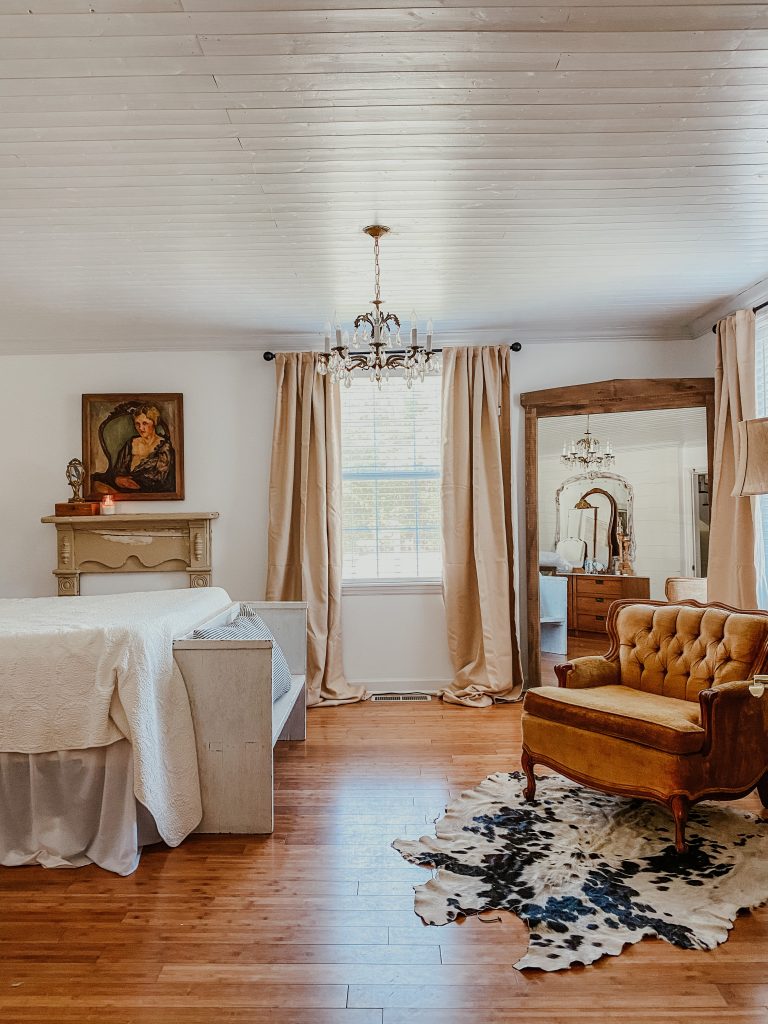 I know "it's just curtains" but it made such a big difference in our room that I just had to write about it. The pattern on these curtains is subtle and I love that but what really made a statement is something that was actually an accident. Let me explain, last week I shared I ordered the wrong size curtains. They were the exact same but way too short.. YIKES! So by the time I went back to order the correct size 95″x50″, they were SOLD OUT! So I went with the 108″x50″ thinking they'll probably look awful and I'll have to get them hemmed. I WAS WRONG! The larger 108″x50″ looks so unexpectedly pretty. The way they puddle to the floor gives a dramatic romantic feel that I LOVE! Suddenly our bedroom feels larger too! Wow!! ,
These curtains also added a great warmth to the room. My go to color right now is gold/mustard so these are perfect! It appears that the light that pools in from the window is a little warmer now. That warmth feels so cozy!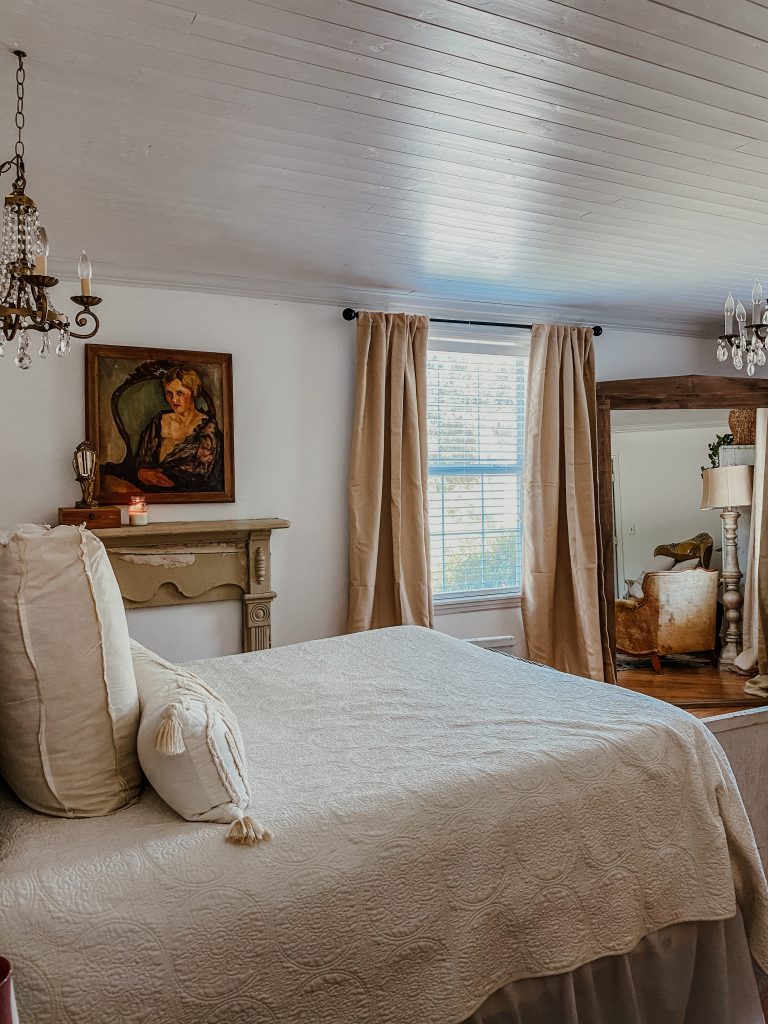 Never underestimate the power of new curtains, friend! If your space is feeling drab I highly encourage you to freshen up the curtains. Curtains are a fun way to bring in a new color or to make a room feel more neutral. I'm loving this warm new look! Thank you so much for stopping by my blog today! Hope you enjoyed reading about my new curtains!