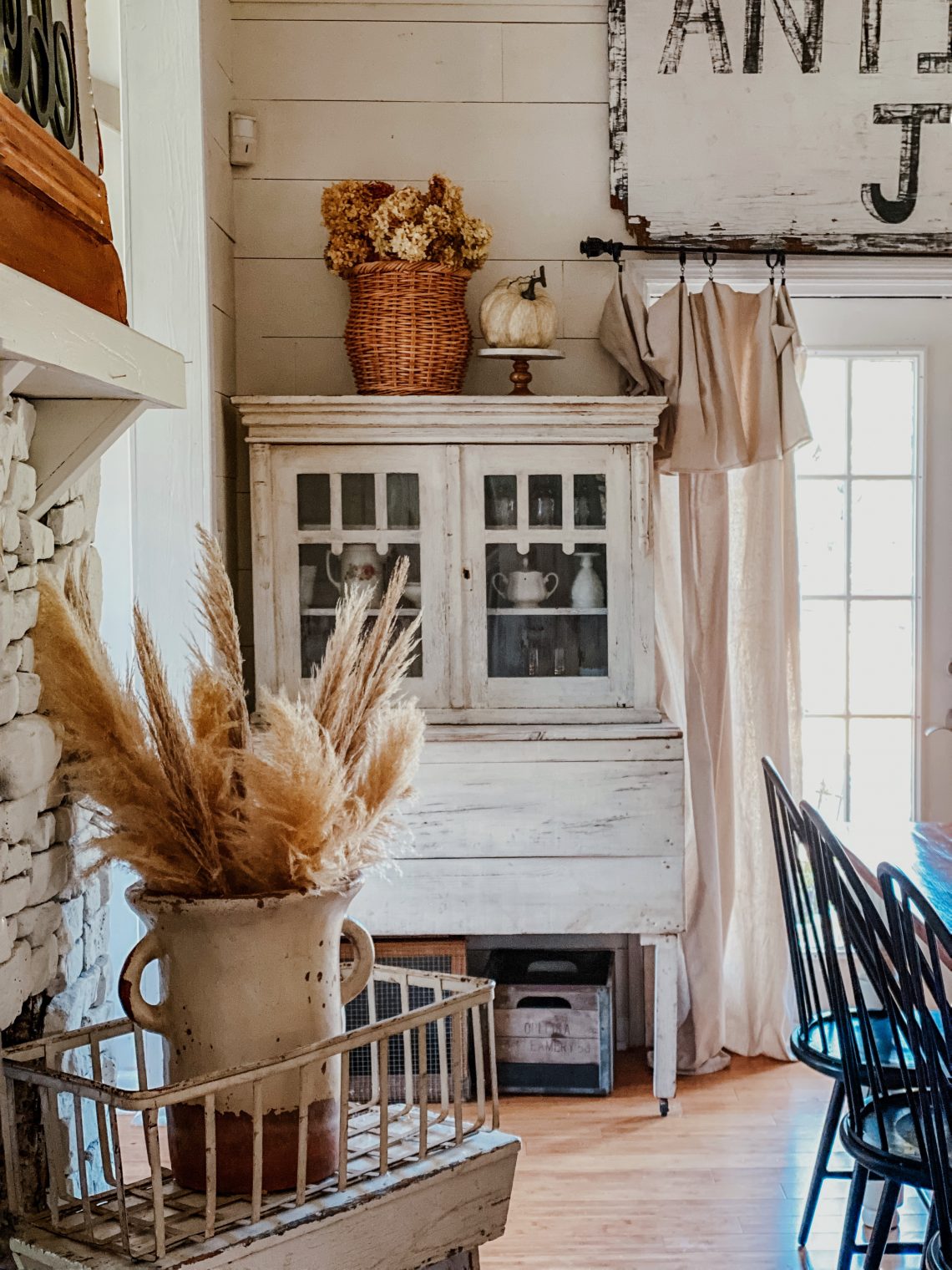 Pampas grass is a fall game changer. Funny thing – using it was actually my mom's idea. She came to visit me last year and I asked her to make me a wreath so she went out in my yard and cut some pampas grass. Immediately, I was in LOVE!! It was one of the most beautiful wreaths I've ever seen. She cut a few extra stems for me to add into my fall decor decor to blend in the look.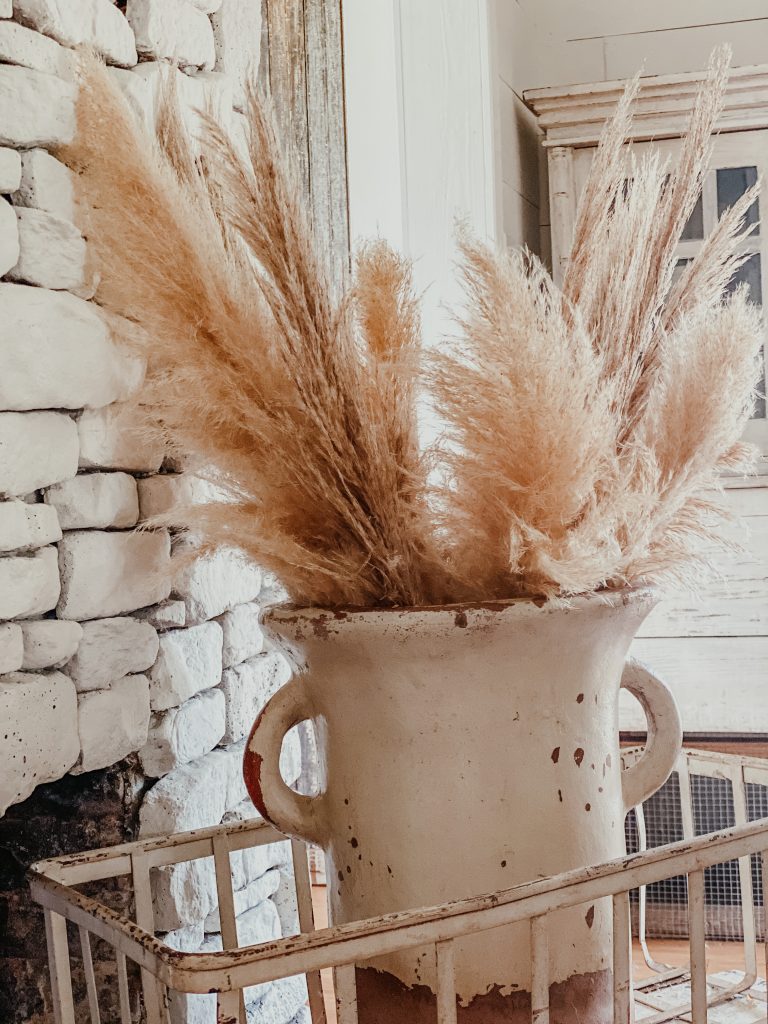 I love that it's neutral yet fluffy! I've recently learned it comes in several pretty shades of cream. That creamy neutral just blends with any Autumn color. Honestly you can pop any colored pumpkin with it and make a cozy space that screams fall.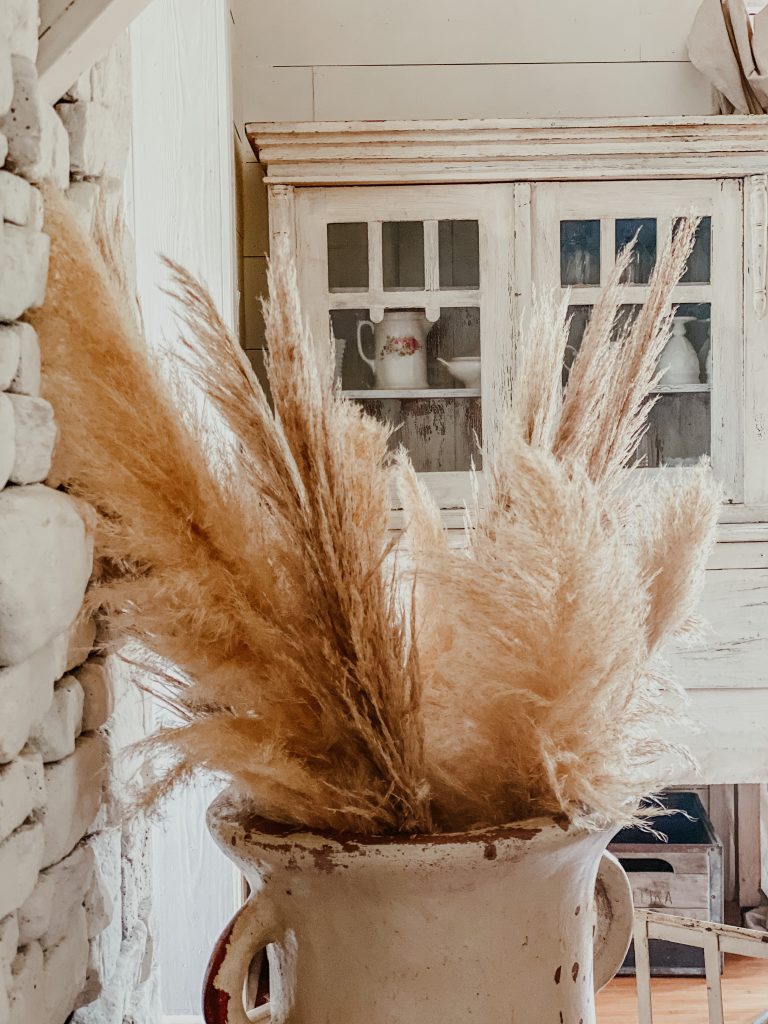 Like I said, my mom made a wreath with it using grapevine but honestly you don't even have to do that! You can simply put it in a vase like I did and it's lovely. Me, I put lots of pampas grass in this big old clay vase. But you can totally find a smaller jug/vase and add a single stem or two and it looks STUNNING. 
So momma used to work at a florist years ago. She's very talented when it comes to this sorta stuff. Pampas grass sheds. Here's her pro tip – SPRAY IT WITH HAIRSPRAY! The hairspray locks away that shedding. Trust me – it works! 
So I lucked up and had this beautiful pampas grass growing in my back yard. BUT I know that's not the case for everyone reading this. I HAVE FOUND A SOLUTION FOR YOU! You can order it online! I even ordered some to test it for ya! Some of that beautiful pampas grass in my old vase is from an online shop. YES, YOU CAN ORDER IT ONLINE! (I already linked it for ya below!)