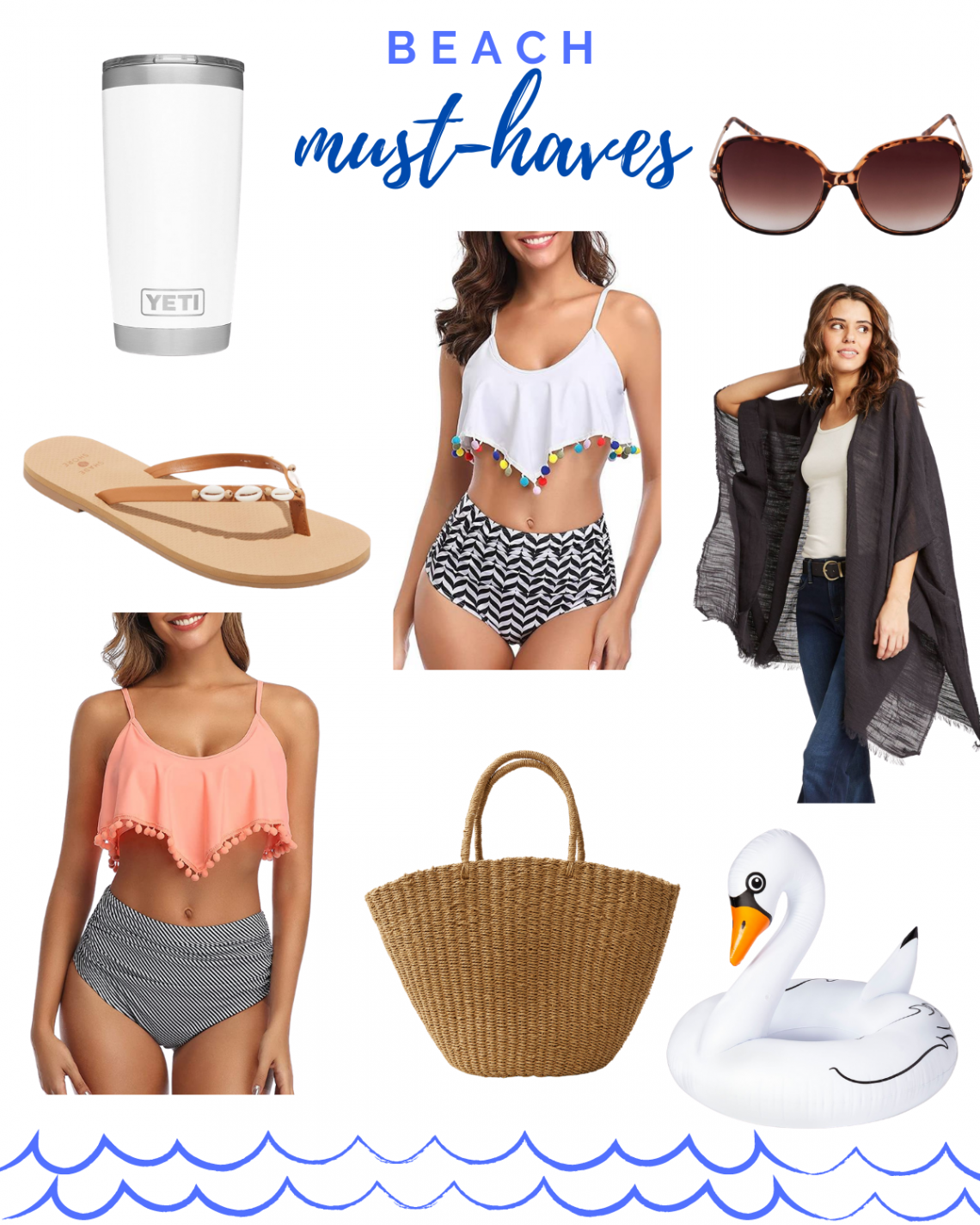 Yeti Tumbler – this is my go-to tumbler whether I'm pouring an iced or hot drink. YETI cups include a double-wall vacuum that keeps any drink at a preferred temperature. My ice never melts! These come in so many different color options, too, so you're bound to find your favorite.
My Favorite Shades – I don't know about you, but I never leave my house without my shades. These under $20 sunnies have a super cute oversized design and I'm a sucker for anything tortoiseshell. Your eyes are guaranteed to be protected with their UV lenses!
Straw Tote – the perfect beach bag or everyday summer tote. I love that it's oversized yet lightweight and comfortable to carry for long amounts of time! If you're in the market for a new summer bag for the pool or the beach, I highly recommend this one!
Summer Shell Sandals – From backyard BBQs to stroll along the beach, these casual shell flip-flops are my personal faves! Simply pair these flip-flop sandals with your favorite swimsuit for a cute, summery look. Best part? They're under $13 which is a crazy good deal.
Lightweight Kimono – This lightweight kimono is a must-have basic that can be layered over almost any outfit you wear this summer! It's flowy and breathable making it the perfect seasonal staple piece. I personally love the black, however, there are other colors to choose from including cream and coral.
Swan Pool Float – OK how cute is this pool float?! It's huge and only $20! Whether you're drifting in the pool or in the waves, you need this float. If you're not a fan of the swan, Target has a plethora of inflatable floats to choose from!
High Waisted Bikini Multiple Color Options – I've been loving all of Amazon's swimsuit options lately! This high-waisted bikini in particular is so fun! There are 10 mix and match styles to choose from – all different colors and patterns. My personal favorite? The white top with pom poms!
Beach Towel – Can you ever really own too many beach towels? I love this basic and simple striped towel from Target for only $10. It's a necessity to pack for soaking up the sun at the pool or the beach!