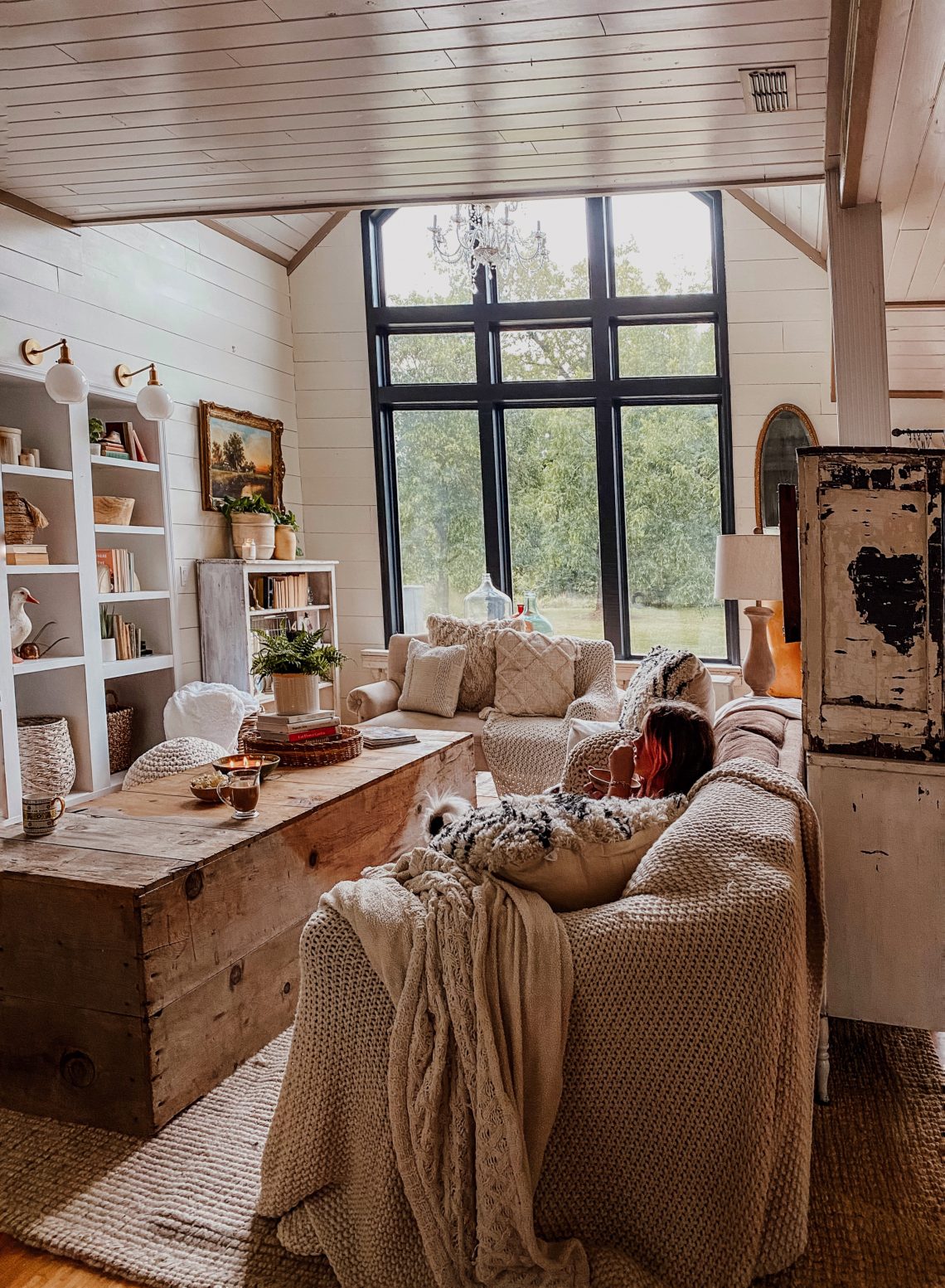 Painting the Living Room Window Black
Our Favorite Window
This window is in many ways a signature of our home. It's an identity of our home. No matter the season, folks know it's our living room as soon as they spot this window. This pretty lookout was added to our 100 year old home by a previous owner years ago. It overlooks our back property and it's one of my favorite things about the house. 
A New Paint Trend
This window was previously white, but we decided to change things up a bit and give the black window trend a try.  We love it!! As you know, there are lots of black accents in our home, so this project just seemed so right. There's a reason you're seeing black windows everywhere. It's a gorgeous trend and a simple DIY. 
The Process
We used the color CAVIAR by Sherwin Williams in eggshell. Part of the window is metal so we primed it before applying the paint. We have really tall ceilings and this window almost meets the trim, so I ordered a sturdy ladder to help with this project. I'm terrified of heights, so Aaron stepped in on this project! Teamwork makes the dream work, right?
Making A Statement
The black window really gave this space a pop! I love how the living room now has depth and the window became an even bigger statement in the room. We're currectly planning a remodel in some areas of our house within the next few months. I'm excited to have a few more black windows! Stay tuned and keep following along for all that is to come!
Thanks for stopping by my blog today! Below the ladder among other things are linked!