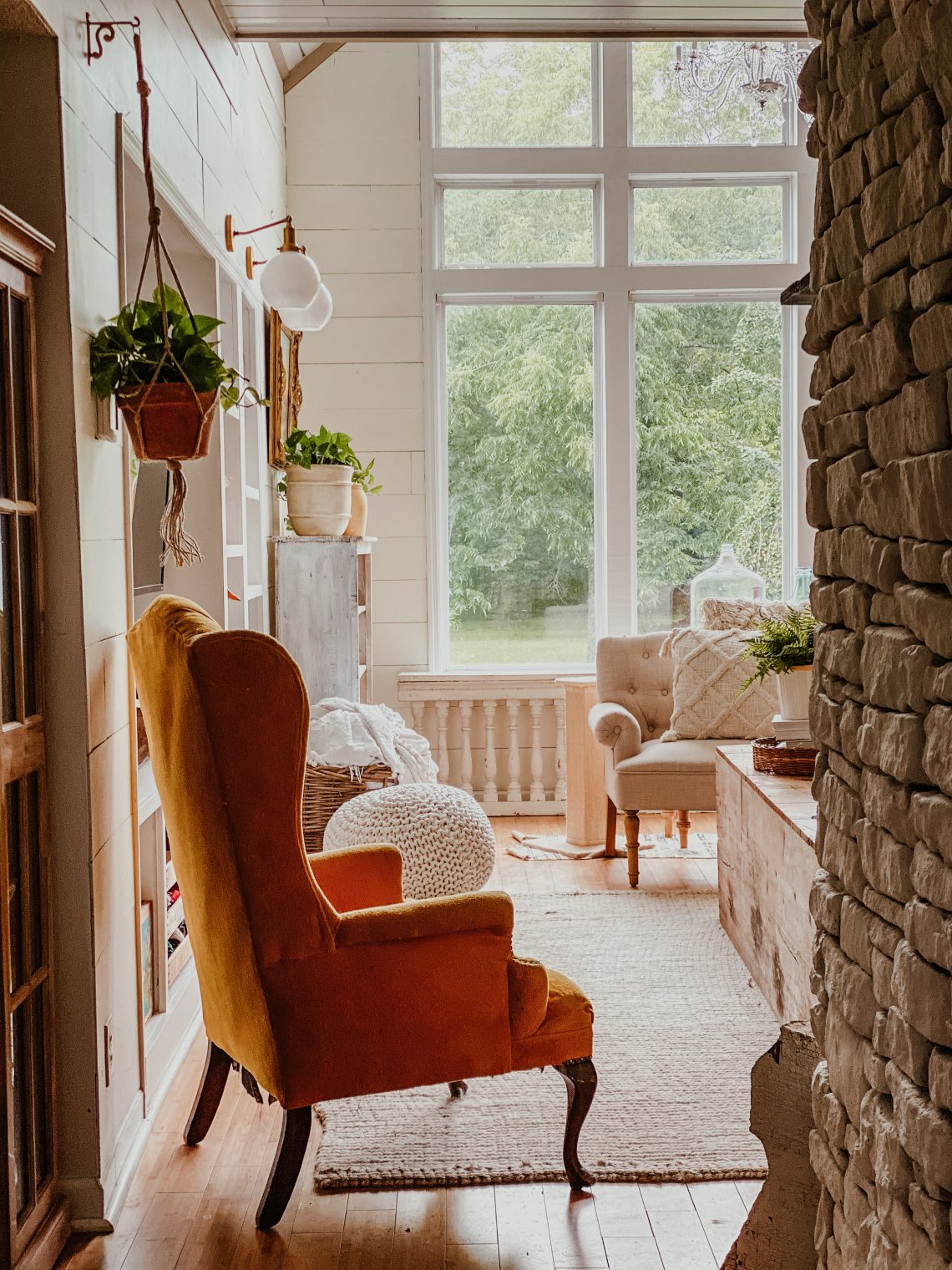 I recently gave this little space in our living room a refresh and had to share. I love making each space in our home feel cozy and inviting. Even those tiny awkward spots! On this wall is our thermostat. It's unfortunately very noticeable in our living and far from pretty, so I've had to be creative in order to hide it.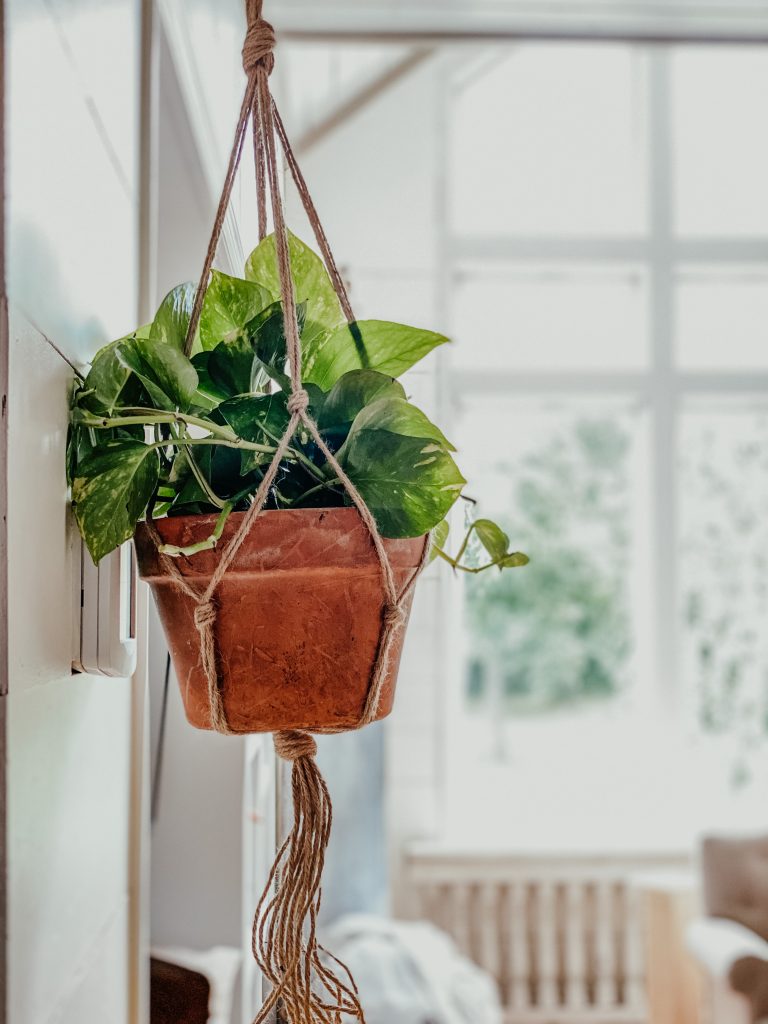 It all started with hanging a plant and finding a gold chair. You can read more about that here. Not only is this wall the perfect size for a hanging plant, it also hides the thermostat – it's a win win!
Gold is my go to color right now, so I ordered this beautiful gold hook from Amazon. It matches my light sconces perfectly. I love how they go so well together making this space feel well planned out.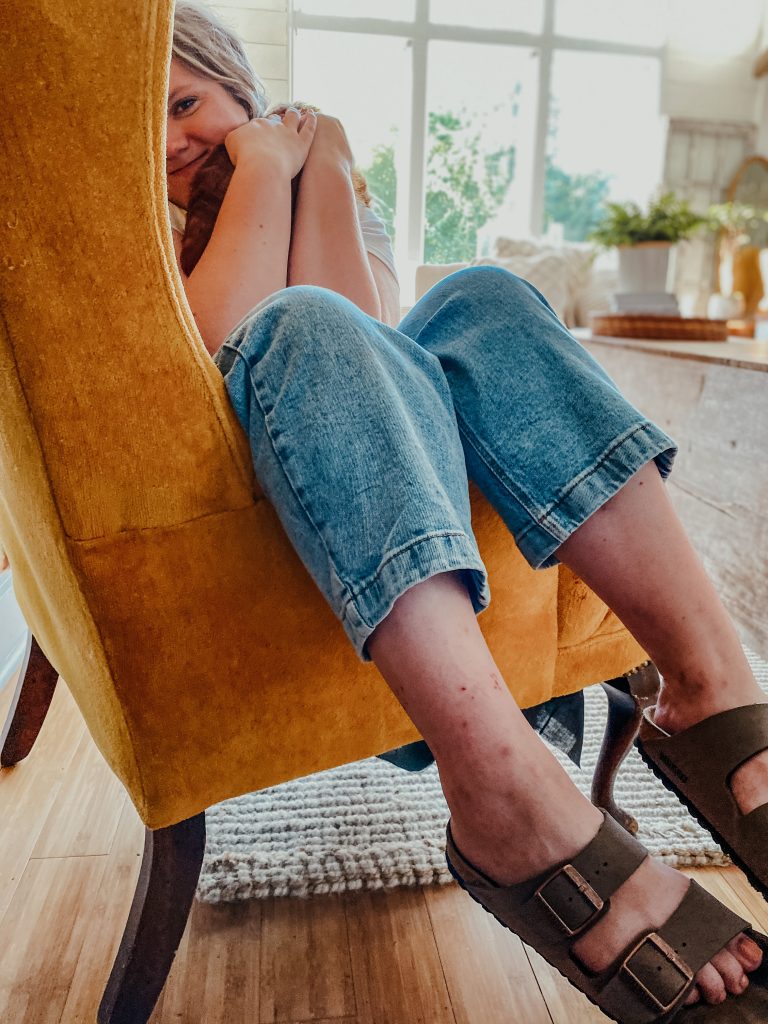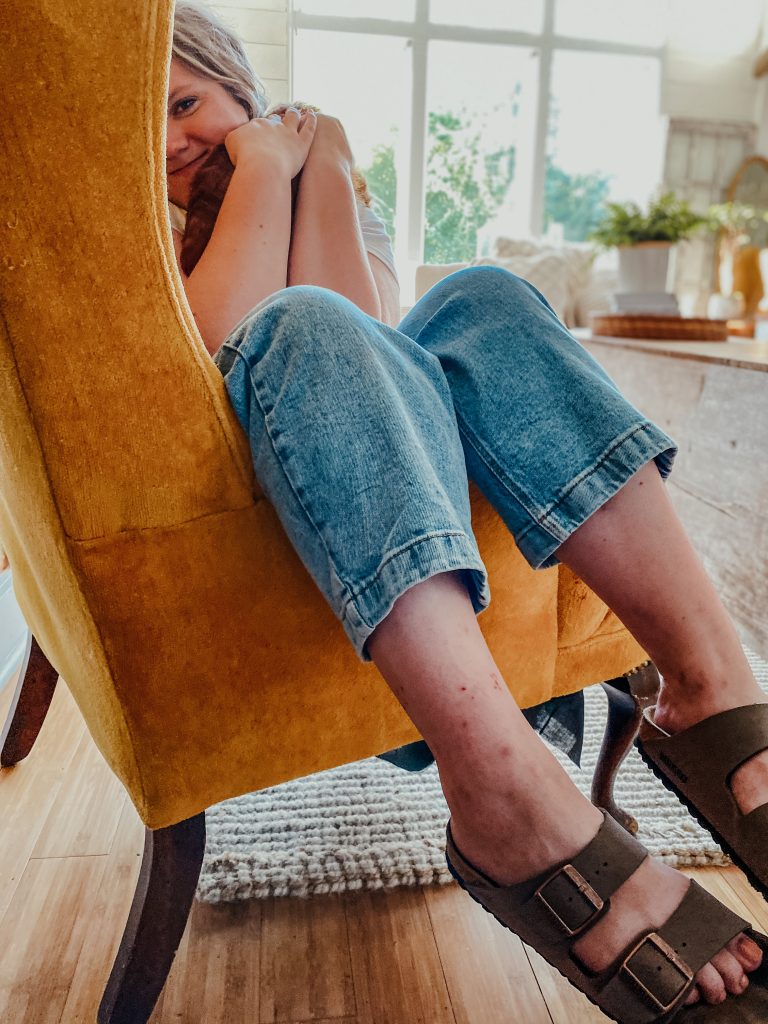 I also used my go-to plant – a pothos! These plant babies are so easy to care for. I can keep a pothos alive. And, best part… the vintage pot I used came from Goodwill. SCORE!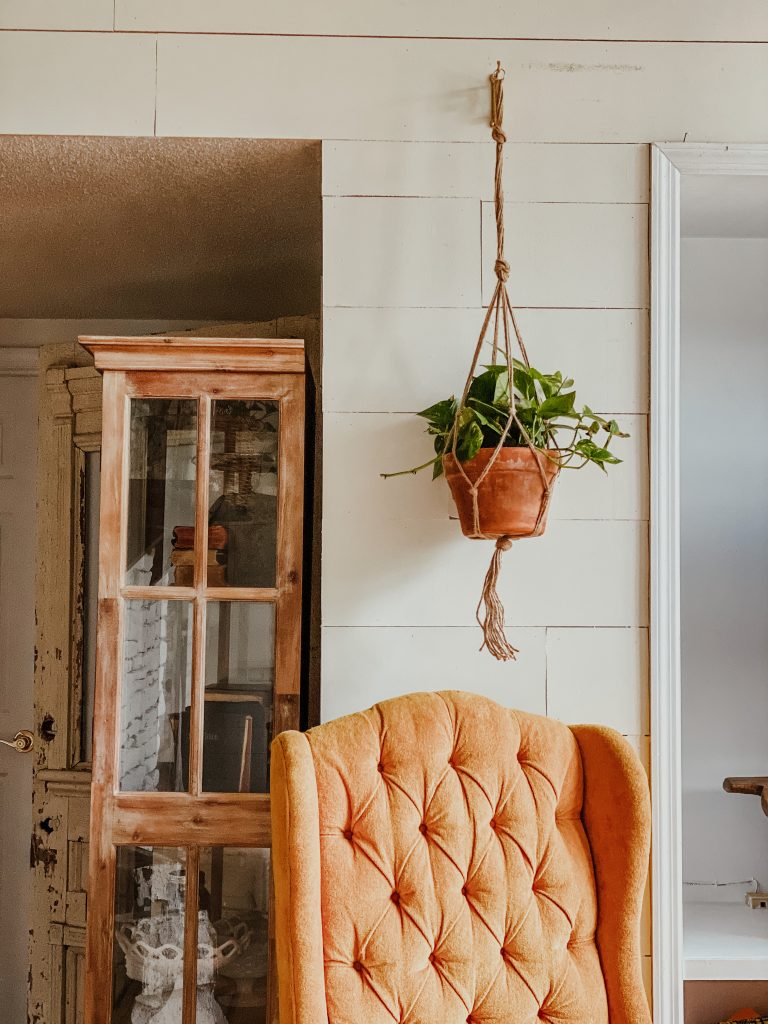 If you're needing a little refresh in your home, simply hang a plant! This is such an easy and classic move that can work in so many spaces. Or, use that hanging plant to hide an imperfection or anything you don't like that came with your home! Hanging plants can be used for so many different things.. even unique wall art!