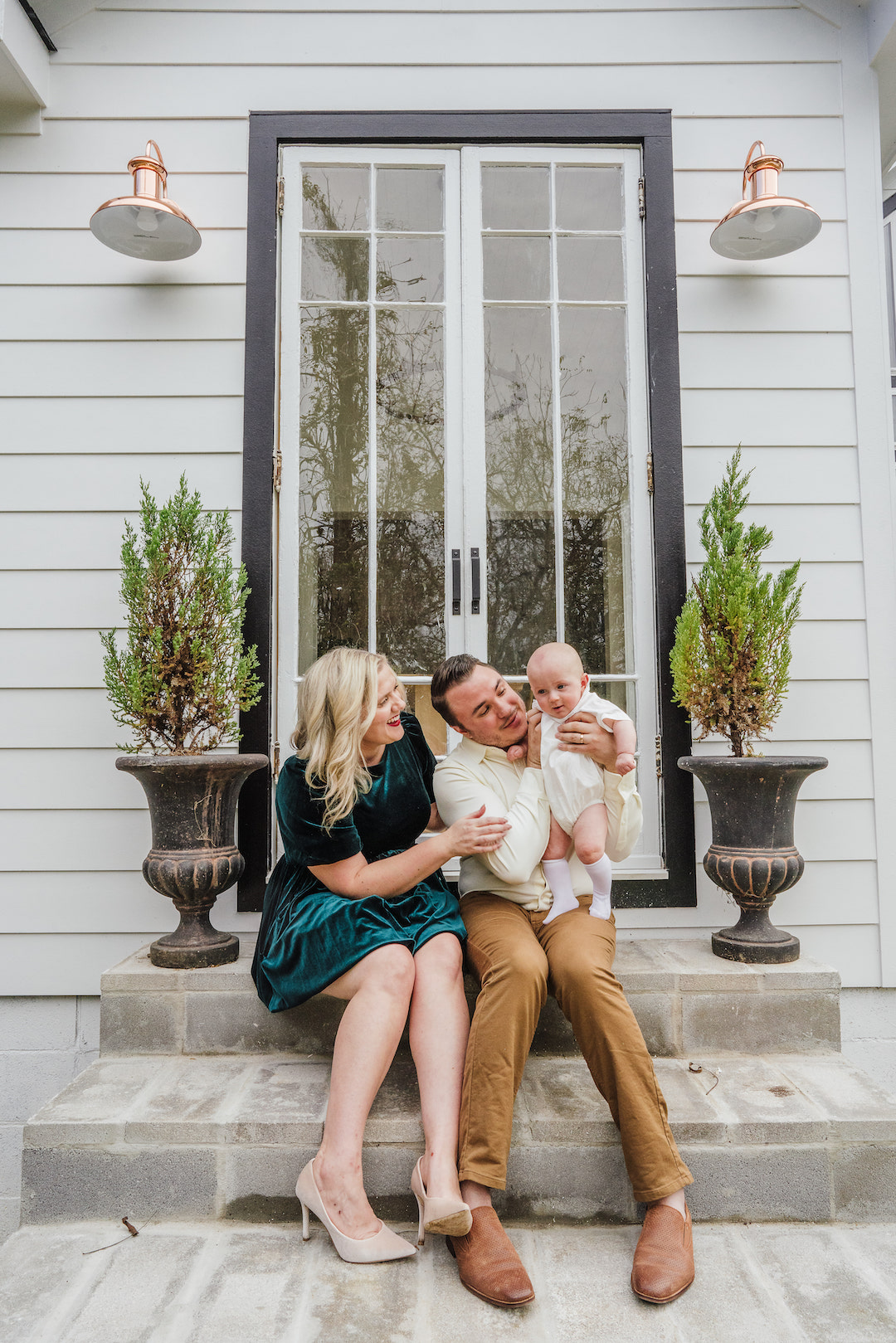 Want to Remodel Your House? Read This First!
It's Finally Done!
Today we finally closed out our construction loan and closed on our regular mortgage!
If you've been following along with our journey, you'll know that we've been in a remodel project for the last year. And OMG let me tell you, it feels like we've been to hell and back… but WE DID IT! We remodeled our home completely inside and out. It was painful, but we came out with our house the way we want it for MUCH cheaper than buying a comparable home in our area. 
We got a new addition, tore walls down, put walls up, completely redid the kitchen, laundry room, bathrooms, added HUGE picture windows, redid the exterior siding, fascia, soffit, painted inside and out, fixed all kinds of rotten and broken things, and MORE!
But let me tell you, it's been a journey.
Why Did We Remodel?
Honestly, our house wasn't terrible before. It was a decent house, but it's over 100 years old and was due for lots of repairs. Plus, there were lots of things that we just did not like about the house. You may or may not remember that we almost bought another house that was our dream house (in a terrible location) and ended up backing out of that because of easement issues. I decided to fall in love with our home.
We got to the point where we needed to either sell our house and buy another one, or do some major remodeling to make our house work for our family. We decided to remodel. And so it began.
How Did We Do It?
We had already decided we wanted to remodel and stay in our current home, but we had been putting it off. On 9/1/20, I found out I was pregnant. On 9/2/20, Aaron was calling contractors. Talk about motivation!
We started the process to take out a construction loan with our local bank (Auburn Bank is AWESOME if you're local!). 
We got a quote from a contractor and signed a fixed price construction contract.
The bank sent out an appraiser that appraised the house based on the updates we had in the construction contract.
Once we closed on the construction loan, the contractor began work. As they would complete work, the bank would come out and inspect the work to make sure it lined up with the contract. Then they would issue a "draw" from the construction loan to pay the contractor.
Now you know me, I like all kinds of fancy things and we wanted really specific finishes in our home. All of the upgraded finishes like our stove, bathtubs, doors, sinks, etc. we paid for out of pocket since upgraded finishes weren't part of the construction contract fixed price. 
We all know 2021 has been a crazy year and prices have been crazy, especially on building materials. Even though we had a fixed price contract, we ran into issues with pricing and it ended up delaying the project for MONTHS. We only had 9 months on our construction loan so we had to figure it out, and FAST. 
In the end, the contractor ended up finishing some of the items, and we ended up doing a lot of the work ourselves. With a baby by our side (and on the hip), we buckled down and we did trim work, did the kitchen practically by ourselves, painted, and did WAY more than we even knew we could. 
Remember those crazy high material prices? We had to cut out several of the things we originally planned to do. But we HAD to meet our appraisal amount or we were SCREWED. Thankfully, we also installed a pool in cash during the remodel. I really think that was one of our saving graces. 
The appraiser came out and we were on pins and needles worried half to death if we were going to be able to close or not. And THIS IS WHERE IT GOT EXCITING – it appraised for 15k MORE than expected!! We were SO RELIEVED. And that is an understatement. 
Glad to be Done!
As of today, we are DONE! The mortgage is closed, and we have made our home what we wanted it to be (with the exception of a few things we had to give up. Oh well. There are worse things in life.)
So there you have it! That's our story! Thinking of remodeling? Strap in for the ride!