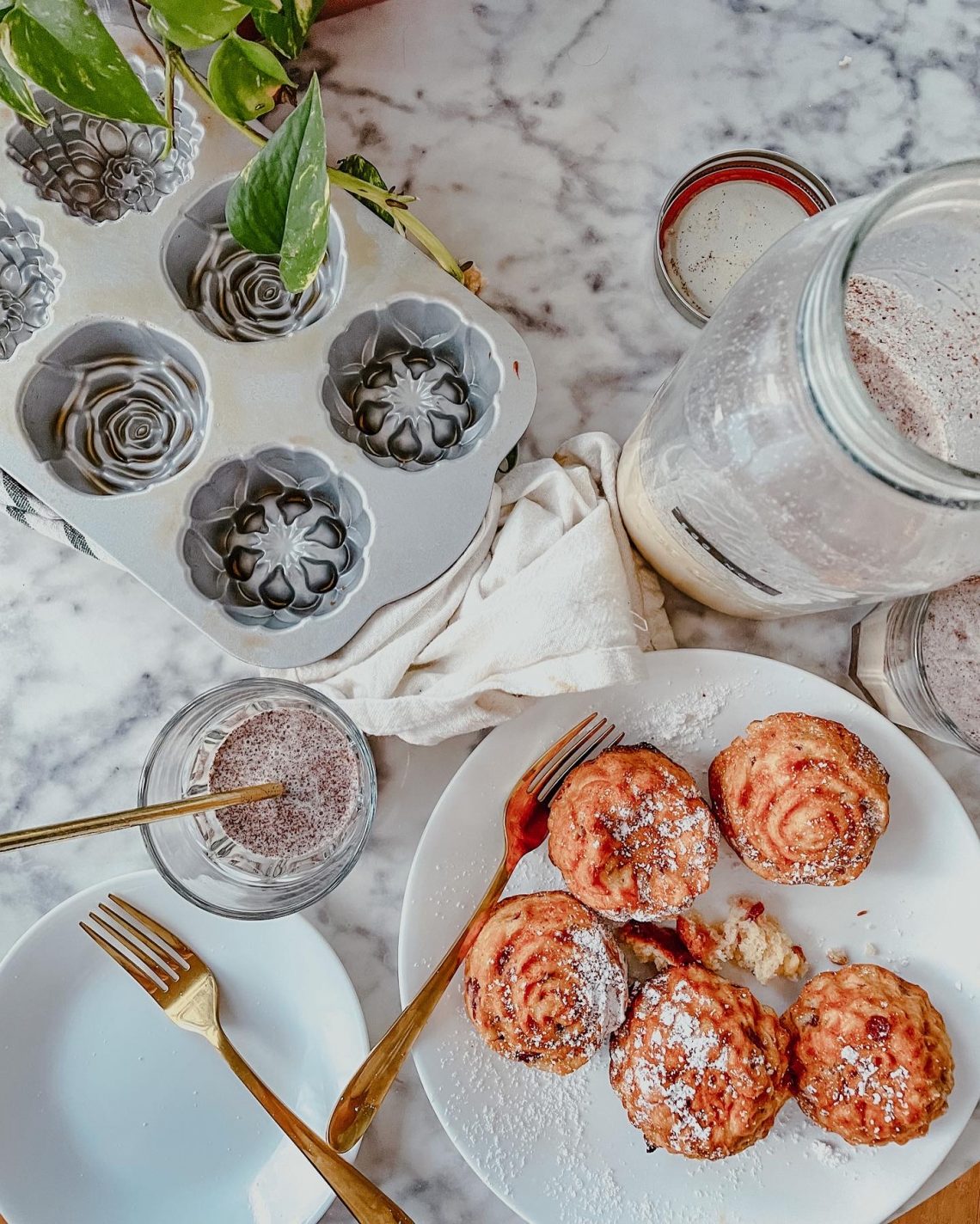 Eggnog is a seasonal favorite in our home. I've loved eggnog ever since I was a little girl. My parents bought the "ready made from the store kind" for me growing up. It's good but nothing beats a cold cup of good ol' homemade eggnog. Once you have a sip of homemade eggnog, you'll never want to buy it from the store again! We found all the ingredients for our eggnog at WALMART! One stop at Walmart and you'll have everything you need for a nice Christmas morning breakfast of muffins and eggnog! From holiday hosting and entertaining to family meals and Christmas traditions, Walmart has everything you will ever need to fulfill your shopping lists.
We love sipping eggnog on December nights by the Christmas tree. Aaron always makes a batch on Christmas Eve, too! A lot of times he will double the recipe so we can enjoy it on Christmas morning as well! Okay, here's how we make it! 
What You'll Need:
3 eggs 
1/2 cup sugar 
2 cups whole milk 
1 Vanilla bean 
1 tablespoon cinnamon 
3/4oz spiced rum 
1 cup heavy cream
What You'll Do:
The recipe is quit simple. We always start off with the vanilla bean. You're going to want to split the vanilla bean in half long ways with a knife. Then scrape out the inside goodies and put them in a bowl. 
Next add everything else! 
Whisk everything until it is well mixed and smooth. 
Pour into a pitcher or jar 
Chill for an hour (if you're patient.. or just drink)
You can top it with a little nutmeg if you'd like! 
This is a beautiful beverage to serve in a pitcher or jar! We used a 1/2 gallon jar from Walmart. Looks so pretty in a glass jar! We've made this recipe many times and it always turns out AMAZING! Remember, everything you need for this recipe is at Walmart! Even the right pitcher to serve it in! I hope you enjoy and have a MERRY CHRISTMAS! 
Please note this recipe does contain raw eggs.