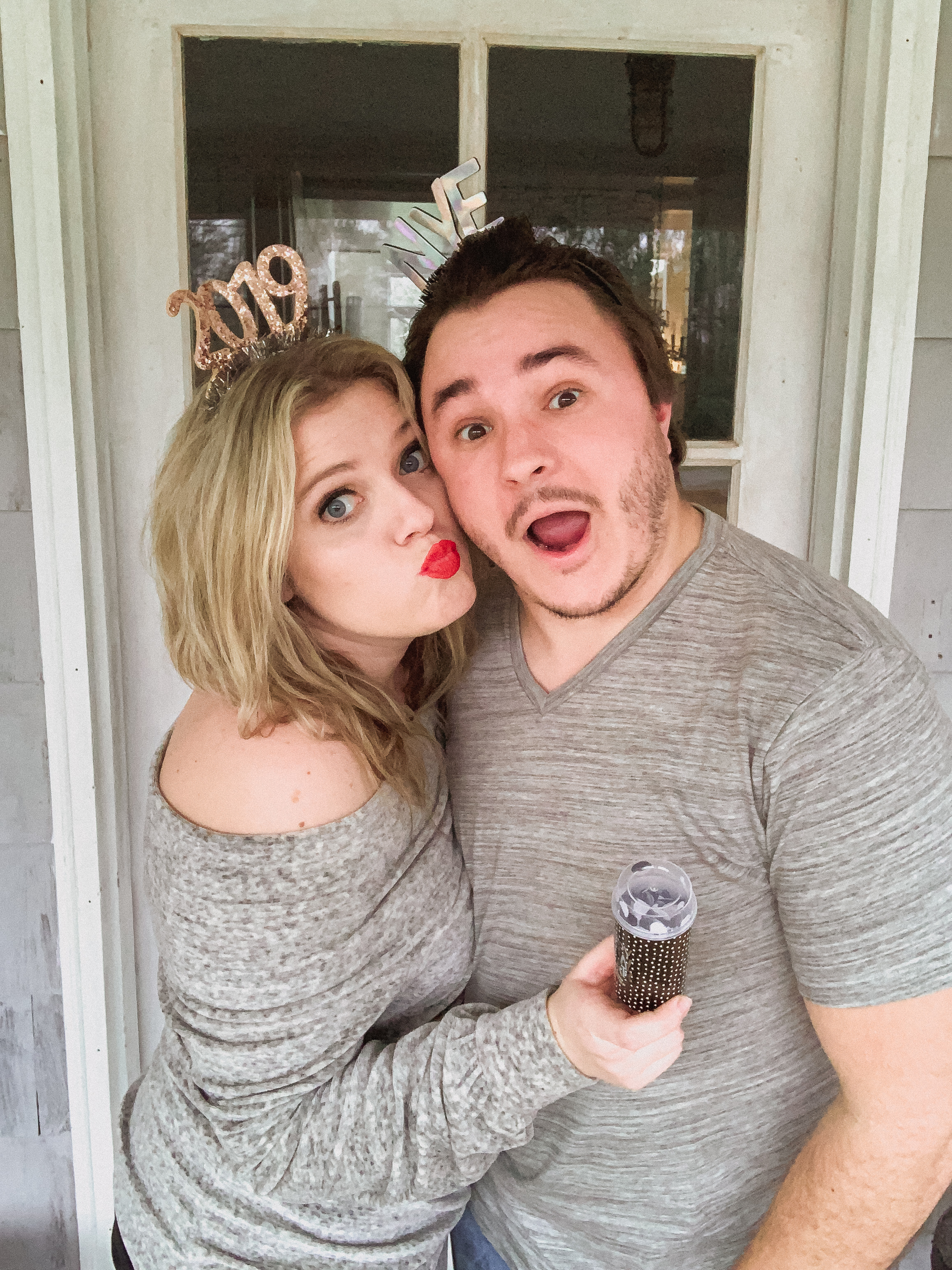 Farewell, 2018. Hello, 2019.
It was a good year. Fast but good! Here's a few moments that really stand out to me when thinking back on 2018.
I turned 25 – High
Wow, am I really an actual grown up? Yep. I turned 25 on January 25th 2018. I even wrote a post about it –25 Life Lessons for 25! Aaron & Kelbee made this day special for me.
Classic Cottage Co. Expanded… AGAIN!! – High
Yep, we had the opportunity to expand the space we we're currently renting so we did so! This gave our customers a little extra room to shop while allowing us to stage more inventory.
I Felt Alone – Low 
It was a Summer Night when the reality hit me – I'm the only one who still lives in this area. Once upon a time, I had a father, mother and 2 sisters live in the Auburn, Al area. We grew up here. Everyone went their separate ways. I stayed in a town full of memories. I felt very alone.
I Planned for an Online Store – High
Yessss!! The thought alone excited me. Aaron and I spent ENDLESS hours planning for our online store. It was the conversation every Sunday at our favorite local Italian restaurant. It would be the BIGGEST expansion of Classic Cottage Co. YET!
He Canceled the Store – Low
Real low. I was furious.
I totally see why Aaron made the decision. I had been planning for nearly a year to open the online store and didn't make the jump because of fear and anxiety. I had all the support in the world – Aaron and really no excuse. Aaron and I were paying monthly fees for a store that didn't exist yet. It was all just a big dream with even bigger fear.
One day, I tried logging in to the admin of the online store and it had been canceled. I was furious. I called Aaron. Aaron explained that he had canceled it months ago because we were paying for something that hadn't been used in months.Worst of all – I was so embarrassed it had been canceled for month and it took me that long to even realize. Geeze. I was so angry but baby it put a fire in me. Within weeks we had items listed and were ready to go. I think Aaron knew the fire I needed.  I realized fear had be robbing me so I…
Launched an Online Store – High 
You. Better. Believe. It.
I'm so proud to say Classic Cottage Co. Online launched on September the 4th. Funny story. We actually hit the "go live" button and made the announcement on social media on the way to our friend's house for dinner. At this point, I wasn't wasting time or waiting for the perfect time. When it's time to GO, you GO!
I had no clue what I was doing. Didn't know the first thing about shipping items. Not to mention shipping items worldwide! Ha, Aaron and I quickly learned though!
Talk about a high – I was on a freaking mountain. Since then we have shipped out more orders than we ever imagined. PS – thanks for that!
We Nearly Lost Oscar – Low 
One Sunday morning, we woke up and Oscar was sick. Aaron rushed him to the emergency after hours vet. It was an up and down roller coaster. After much prayer, money and few weeks, our little Oscar was back on the mend!! Thank, God!
My Instagram hit 30K – High 
Say whaaaattttt???? Yes! Maybe soon I should write a post on IG tips! Instagram is a part of my business. I was so thrilled and appreciative of reaching this milestone!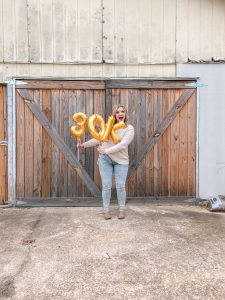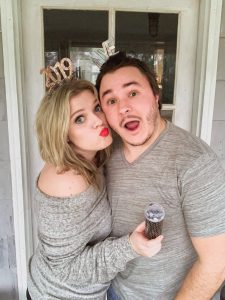 Wow, that's actually a good bit of highs and lows! All in all, it's been a good year. Aaron and I totally invested everything we had into building our life and a business. The year FLEW BY!
Cheers 2019!