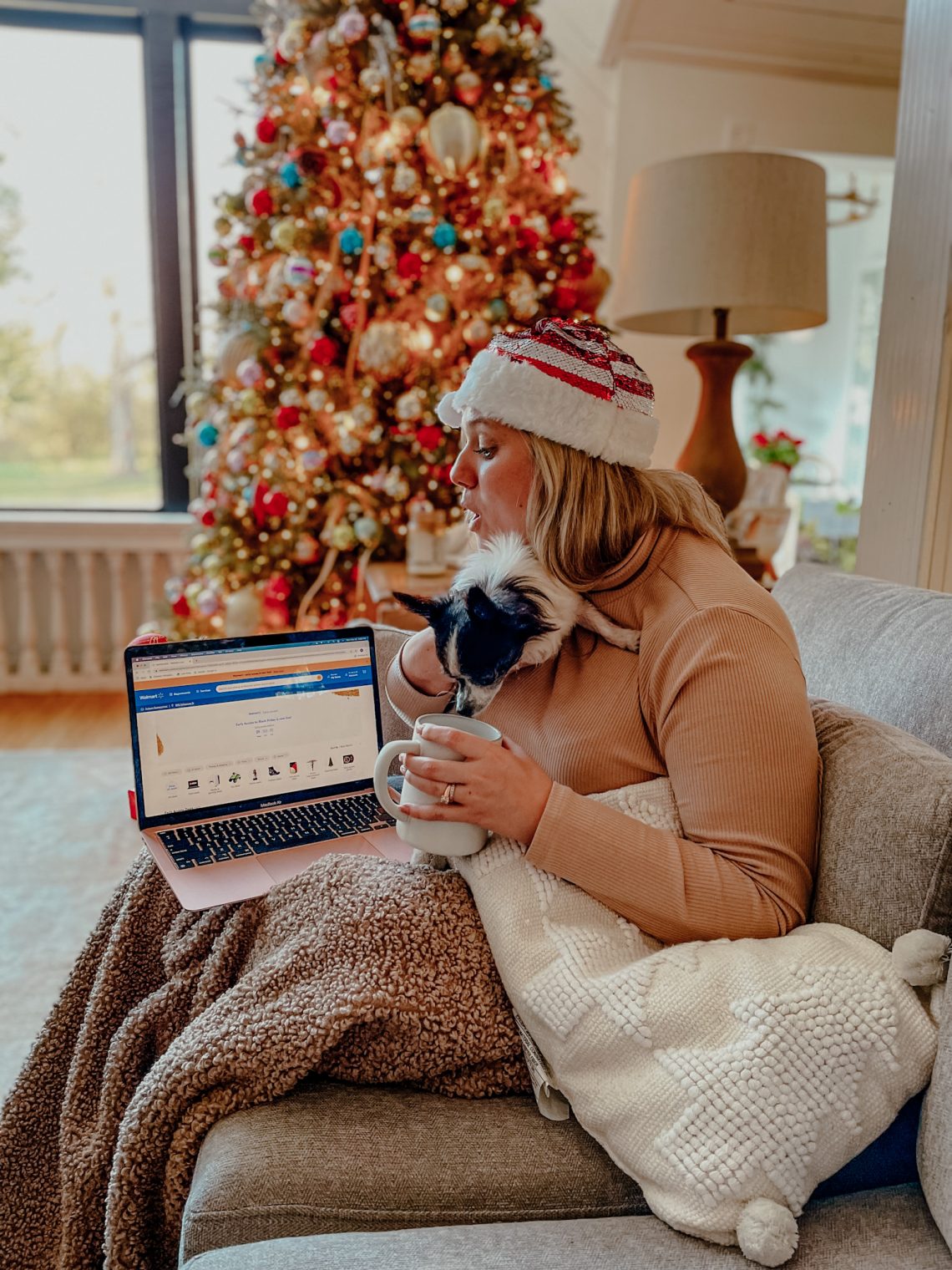 Out of the Box Gift Idea – Walmart+
It's that time of year again…. holiday shopping! If you're like me, it seems to get more difficult every year to think of a good Christmas gift for everyone on Santa's list. Needing some ideas? I've got a good one! And it's something that Aaron and I use all the time and love. This is such a fun out-of-the-box gift idea!
Ready for it?
Gift your loved one, family members, friend, coworker, or even your boss a Walmart+ membership! It's a gift that keeps giving all year long. For $12.95 per month or $98 per year, you could gift them this amazing membership that helps save time and money. This membership has awesome benefits such as FREE SHIPPING with no order minimum required (excludes freight & Marketplace items.)
Another awesome benefit of Walmart+ membership that you MUST know about is the unlimited FREE delivery on high quality groceries and items from the store! This is such a crazy time of year and Walmart+ makes planning and prepping for holiday gatherings and gifting a breeze!  Not only is Walmart+ great for the planning and prepping, the membership is also amazing for those "oh no!" moments where our planning and prepping fails. We've all been there… forgetting an ingredient for your cousin's favorite recipe… or forgetting to buy your brother-in-law a gift! Oh no! But Walmart has got you covered and allows you to order again and again with no extra fees! 
We're using our Walmart+ membership now more than ever! I am finding SO many good things right now at Walmart. And it's even easier with my Walmart+ membership with free shipping for so many great gifts and other items sold from Walmart.com! When I think of a gift for someone on my list, I just pull up the app, order it and BOOM! I know it will be coming soon! It's seriously the most convenient membership I've ever been a part of.
If you're not already a member of Walmart+, JOIN TODAY! You can try it out for 15 days for FREE!! While you're at it, you can make Santa's job a little easier and GIFT this amazing membership to those on your list! 
Thank you Walmart for sponsoring this post. All opinions are my own.