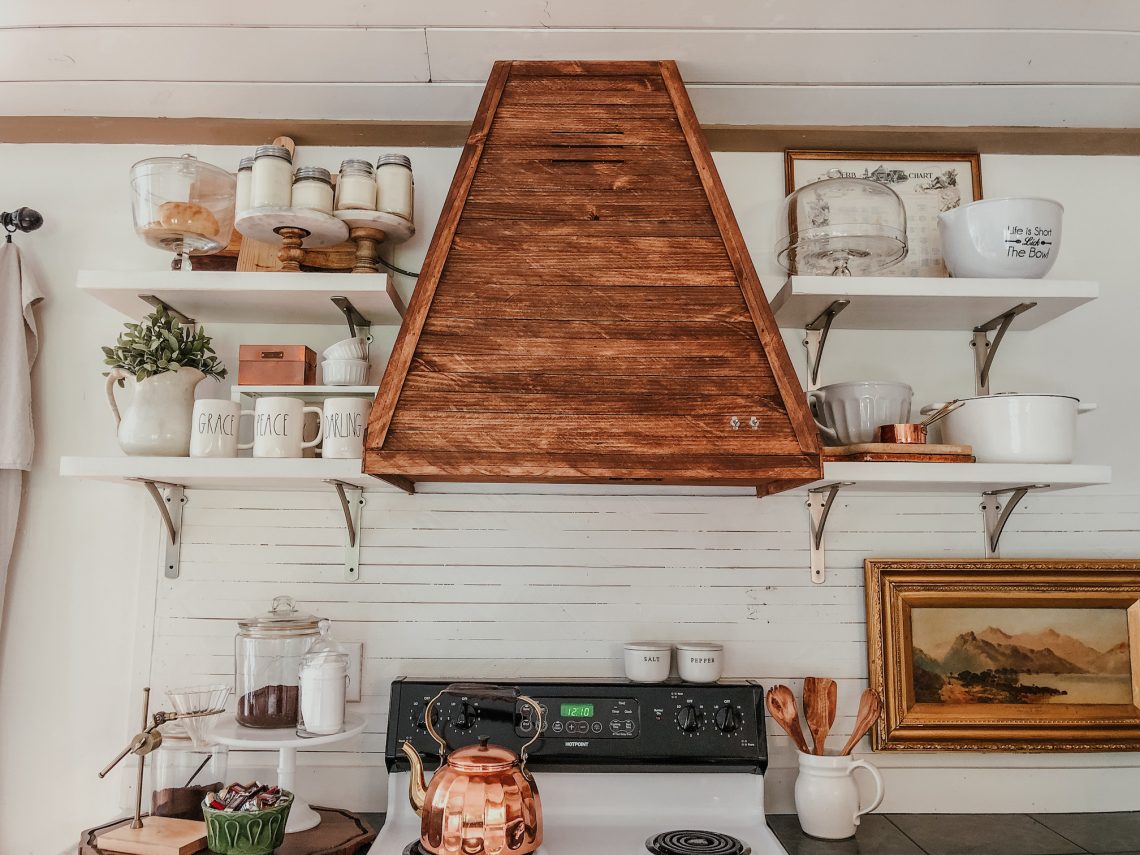 We've had lots of questions about our DIY Range Hood in the kitchen! This is something we've wanted to replace for years but didn't think about building it ourselves. Before this project their was a microwave in this space above our stove.
This project was TOTALLY worth it and brought so much warmth to our kitchen.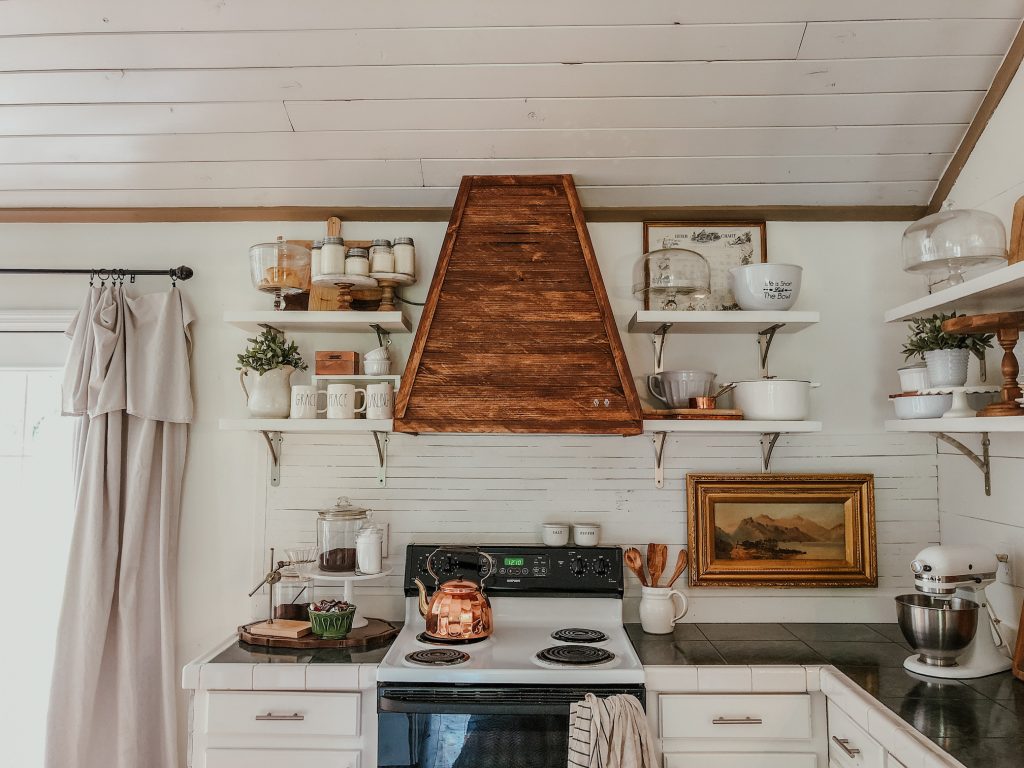 Here's a few Q & A's we've gotten about the whole process!
Q – Does it work?
A – YASSS! 
Q – How much did you spend?
 A – Ha, are we talking time or money?! Money – we spent about $75 on the materials. Time – it took us a weekend. 
 Q – Did you buy a kit?
No, we didn't. Aaron pieced the whole thing together to keep it within a budget. 
Q – Does it have a fan?
A – Yes, of course it does! We used a bathroom fan because it was cheap and effective. It's a recirculating fan so it blows the air to the ceiling. 
Q – What kind of wood did you use?
A – We used pine 2x4s and cut them with a tablesaw into quater inch lath strips. The frame is made of 2x2s and that's what we attached the lath strips to. We made the lath ourselves again to keep this project within a tight budget. 
Q – What kind of stain did you use? 
A – It's a hodgepodge of minwax stains and boiled linseed oil. We mixed several stains together to achieve the color and tone we wanted. 
Alright, that's some of the details on our DIY range hood. Some of these details really helped us save money on this project. I hope this post inspired you to think outside the box when it come to home projects!