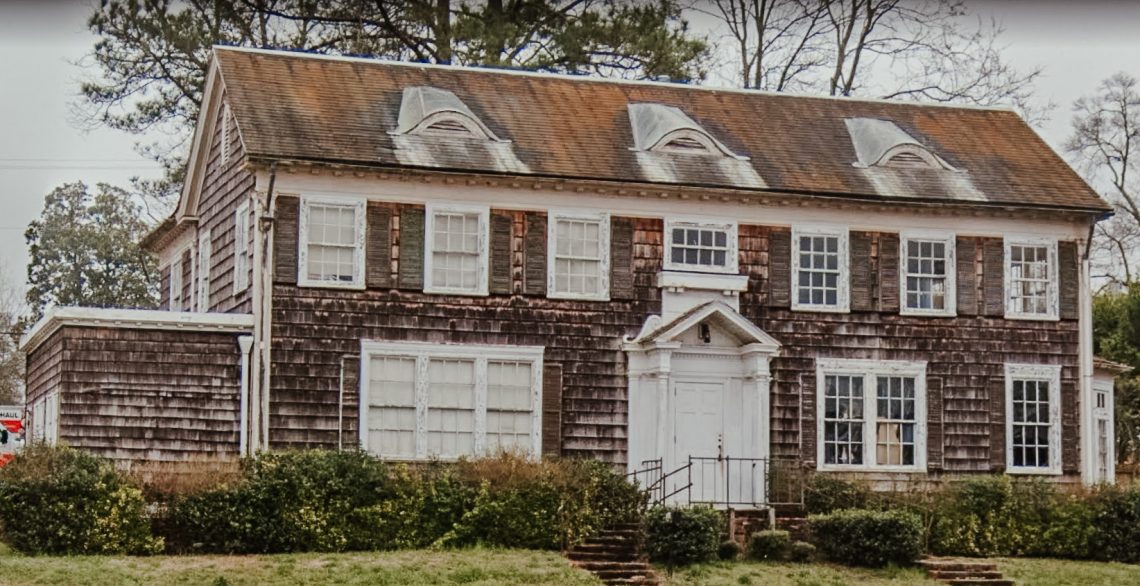 Our Recent Disappointment
I wish I were writing this post with new happy news. We were bursting at the seams from not sharing with you all. In fact, I had documented hundreds of stories and pictures for my Instagram just preparing for the day we could announce.
We were under CONTRACT for the house of my dreams. Really, it was the house of my dreams. In fact, with the intention of building one day, I had drawn a layout nearly identical on a piece of paper last spring. Little did I know that a house with a nearly identical layout already existed. This home was over 100 years old and had an old (what use to be) pawn shop building in front of it. It was everything and more than what we wanted!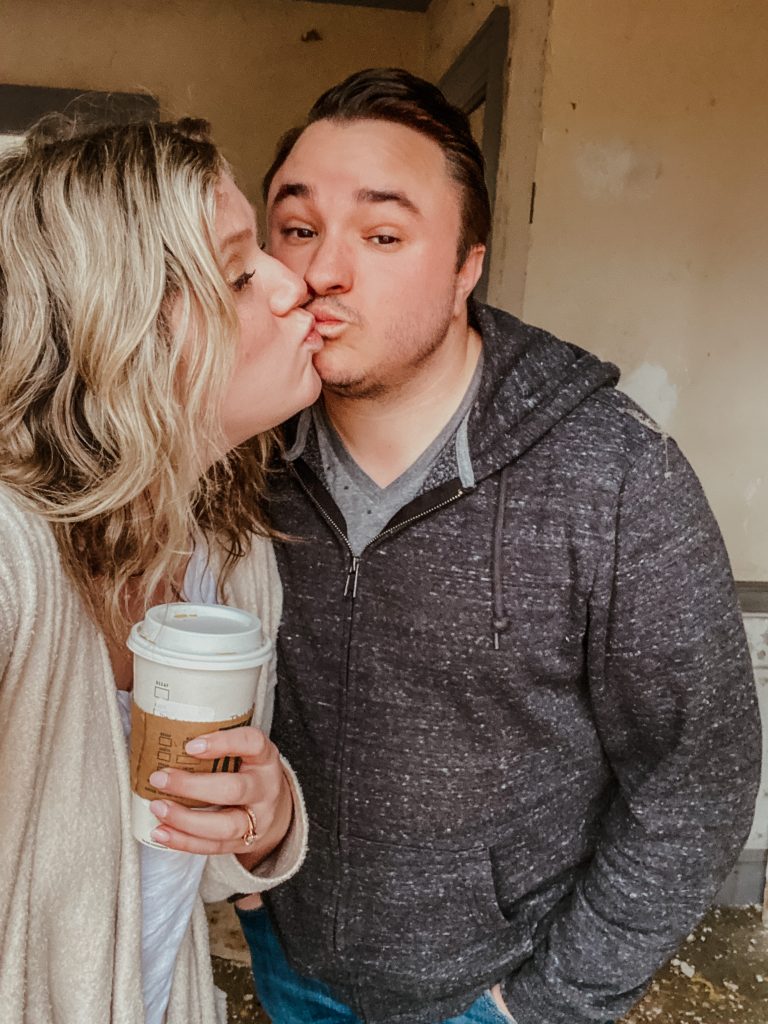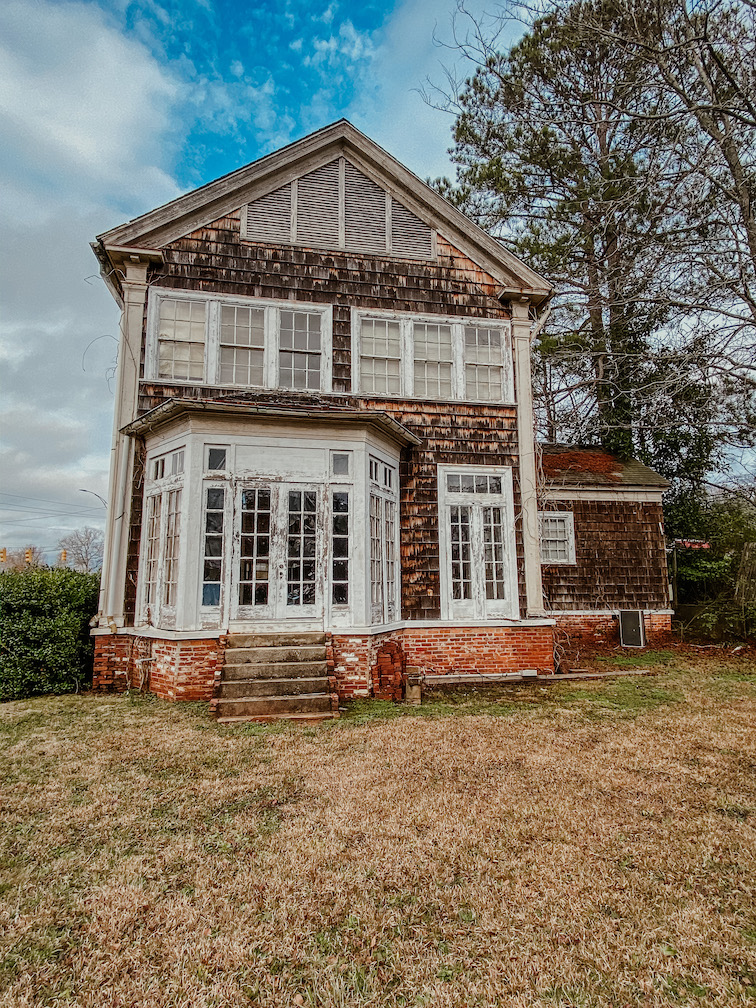 Truth – the property was thought to be structurally unsound so we had to sign a waiver to even see it. We knew we would be getting such a deal and we're not scared of much so we STILL wanted to see it. Quickly, we fell in LOVE! Aaron said, "hold on a sec before you get too attached.." then he called our favorite structural engineer to survey the entire house. Let me just tell you, after that report came back, we got excited. After going back and forth with the owners with offers, we all agreed on a price. 
We started making plans to totally renovate this beautiful old home. All the behind the scenes boring stuff was in the making. It was complicated for several reasons. 1 – it needed SO MUCH work. 2 – we already have a mortgage. 3 – the entire property was zoned commercial. Still we were okay with the work of all that!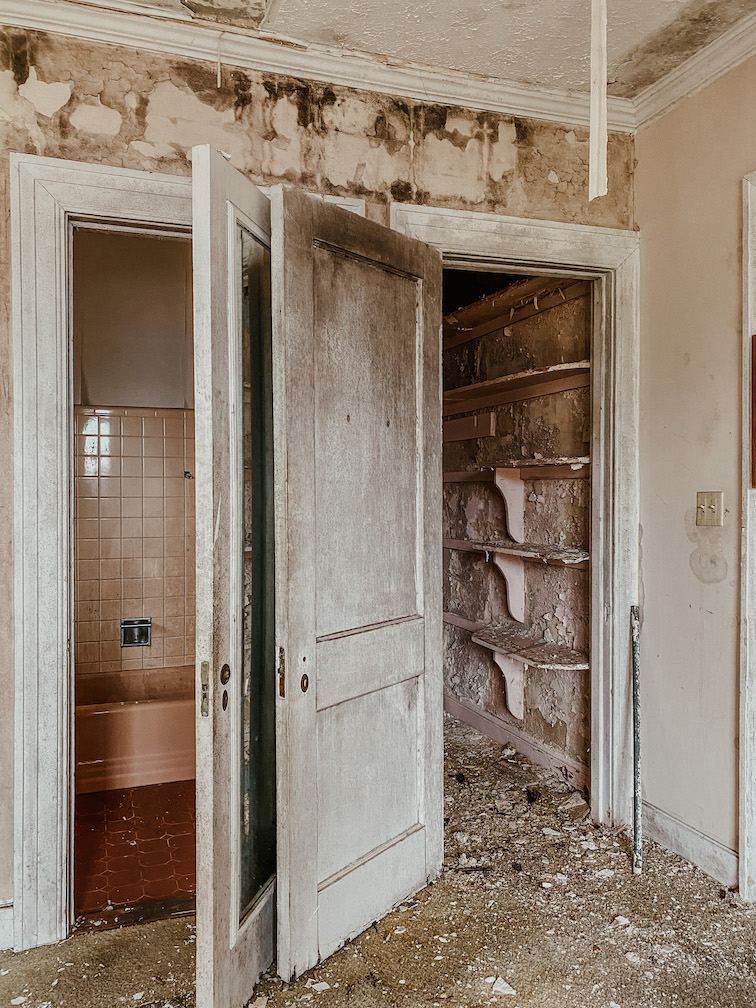 After hours of working the details and a few weeks before our closing date, we discovered the property next door was claiming a prescriptive easement on the entire driveway system. In the state of Alabama, if you've been using something for a certain number of years, you can basically claim rights to it. Given this property did not have a backyard, we really needed to rework the driveway system where it wasn't taking up the majority of the land. We had figured out a way to have 1 driveway that could be used by the property next door and still have a yard. We wanted to one day grow our family in this house and didn't feel comfortable with having cars drive by 10 feet from the front of our home. After many conversations with our friends, family members, lawyers and even the neighbors, we tried to come to an agreement but simply could not. Truly we wanted to be workable yet not give up too much of the land we would be paying for.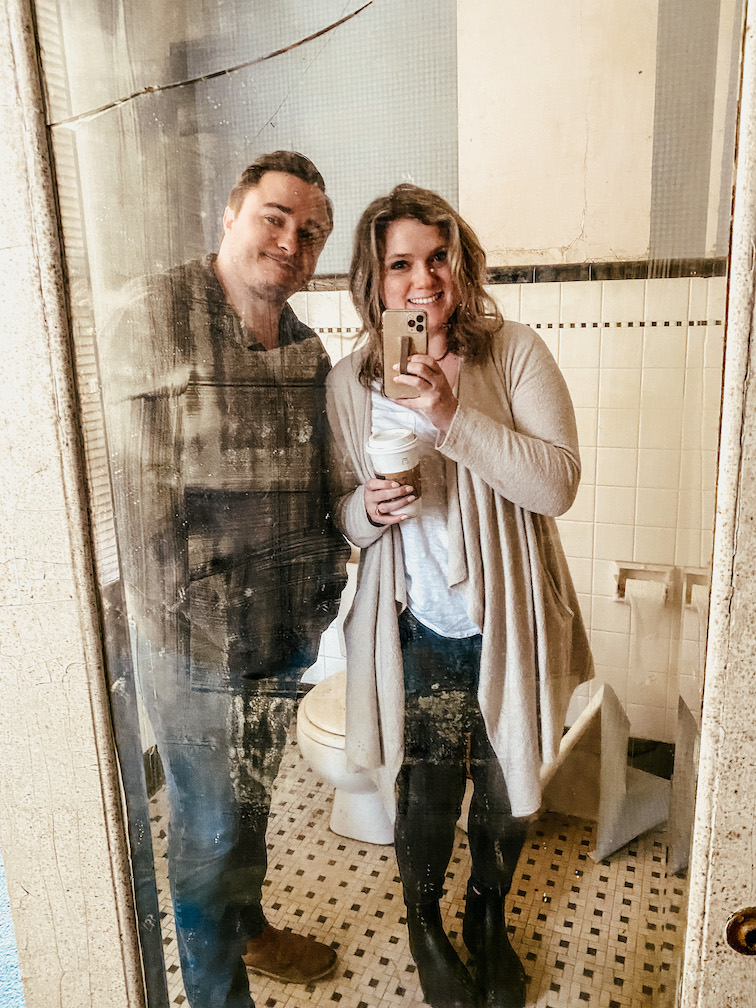 So last week, we gave the notice we were officially terminating the contract. We had such a vision for saving that old house. We tried so hard to make it work. My Pinterest was full of ideas for the entire property. The Pinterest board was called, "that's the one." We were heartbroken when it just didn't work out. At some point you just have to walk away. I thought I was safe to get excited once we were under contract but you just never know. Aaron was basically the one to give the nudge that it was time to give up. We never wanted to be that family that is caught up in lawsuits or buy a property where we immediately feel unwelcomed. As I've been so sad about this, Aaron has had to remind me of these things. I wanted it so bad and we were both willing to work for it but it just wasn't meant to be. 
So for now I'm going to cling to that original dream of one day building a home. I'll talk more about this next week in a part 2!