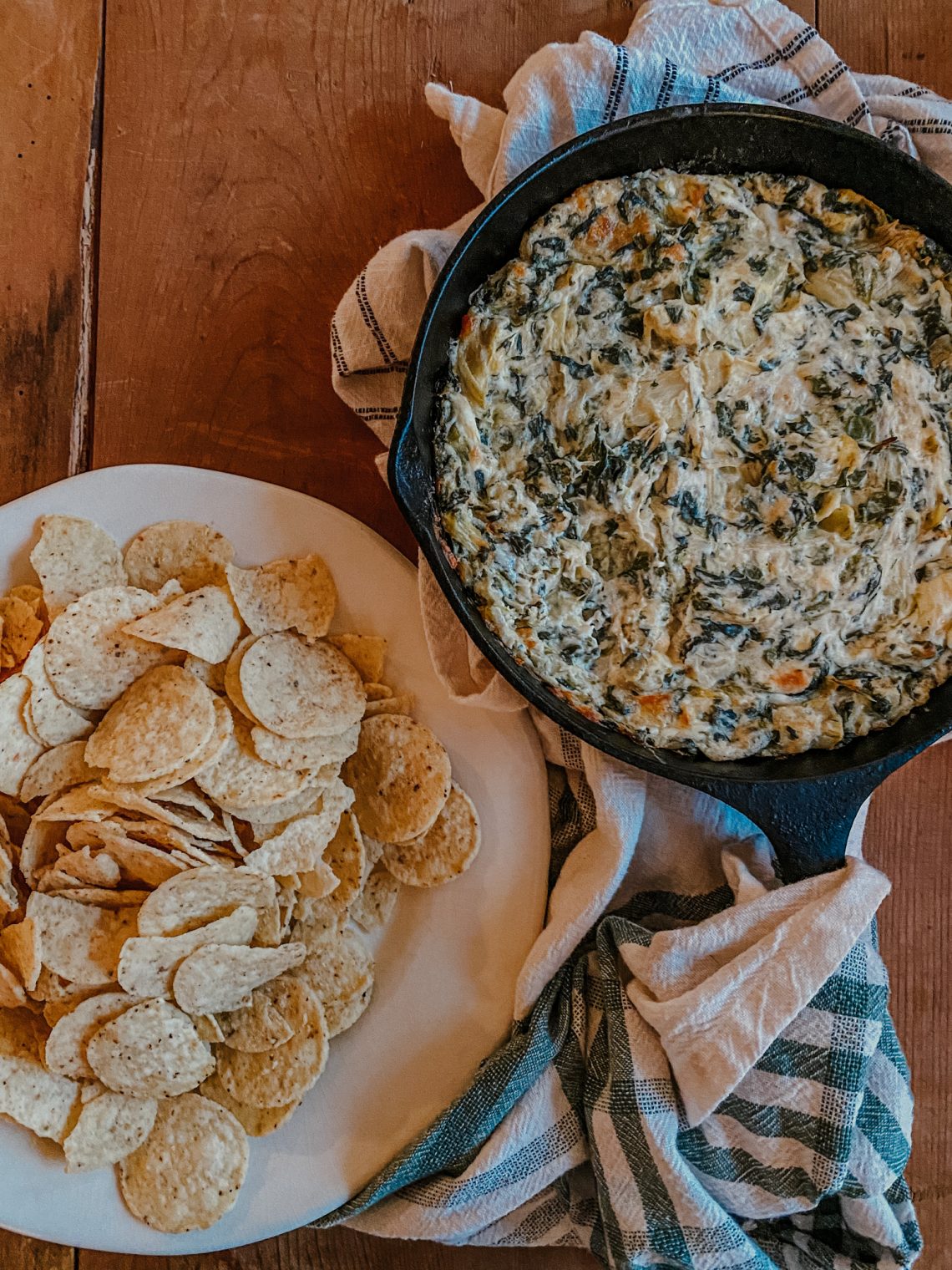 Nothing like a warm skillet out of the oven of spinach dip! So so yummy! This is something Aaron and I have been throwing together for years. It's a very easy recipe with mostly ingredients you likely already have in the kitchen! From our kitchen to your, I hope you enjoy this yummy recipe!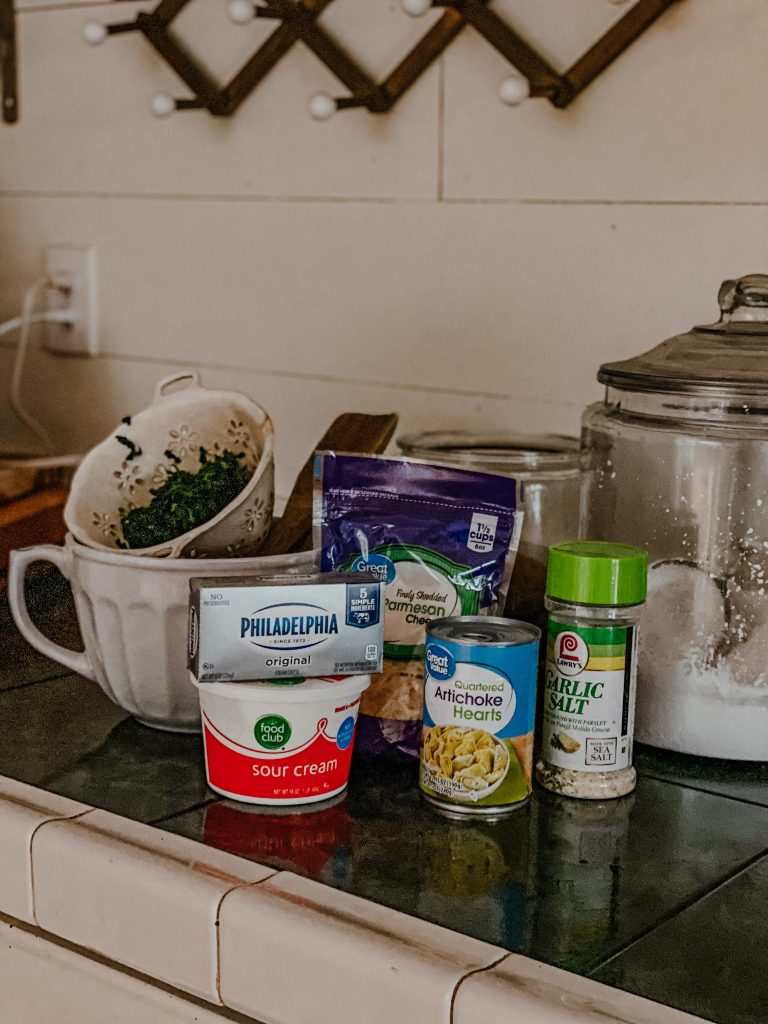 What You'll Need:
10 oz of frozen spinach thawed drained
1 block of cream cheese 
3 tablespoons of sour cream 
1 teaspoon of garlic salt 
1 1/2 cups of shredded parmesan cheese 
1 can artichoke hearts drained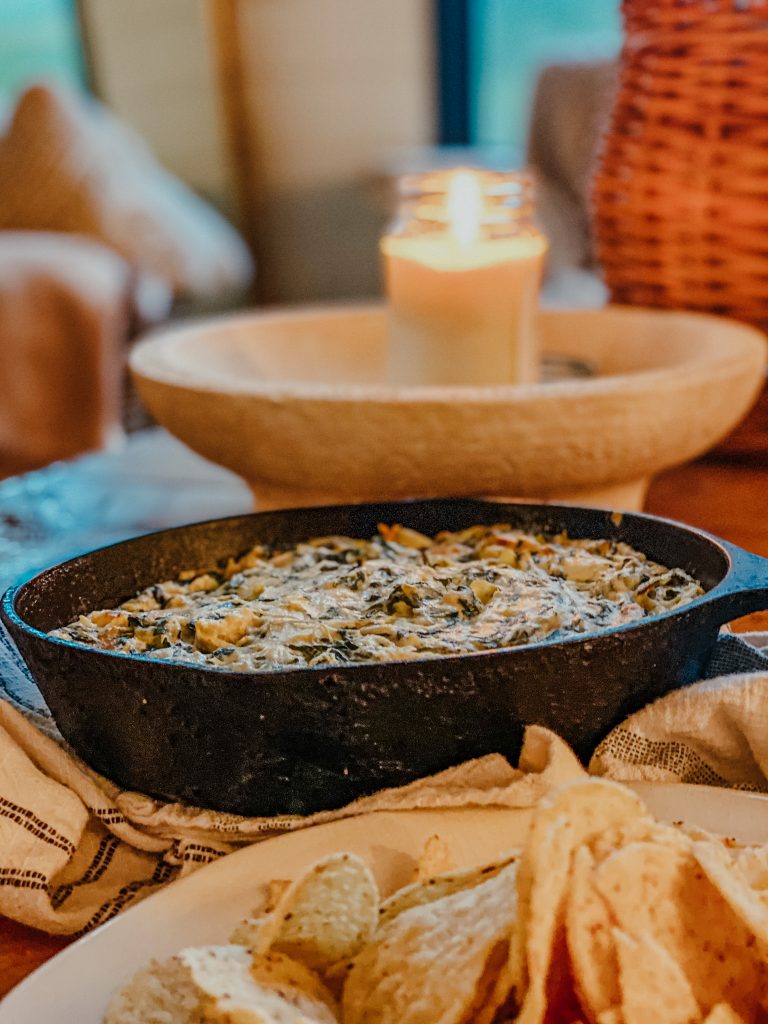 What You'll Do:
It's so easy. Throw it all in a bowl and stir! 
Now put it in a baking dish (we used a cast iron skillet) and  bake 400 for 25 minutes or until top is golden
ENJOY with some crackers or tortilla chips! YUM!