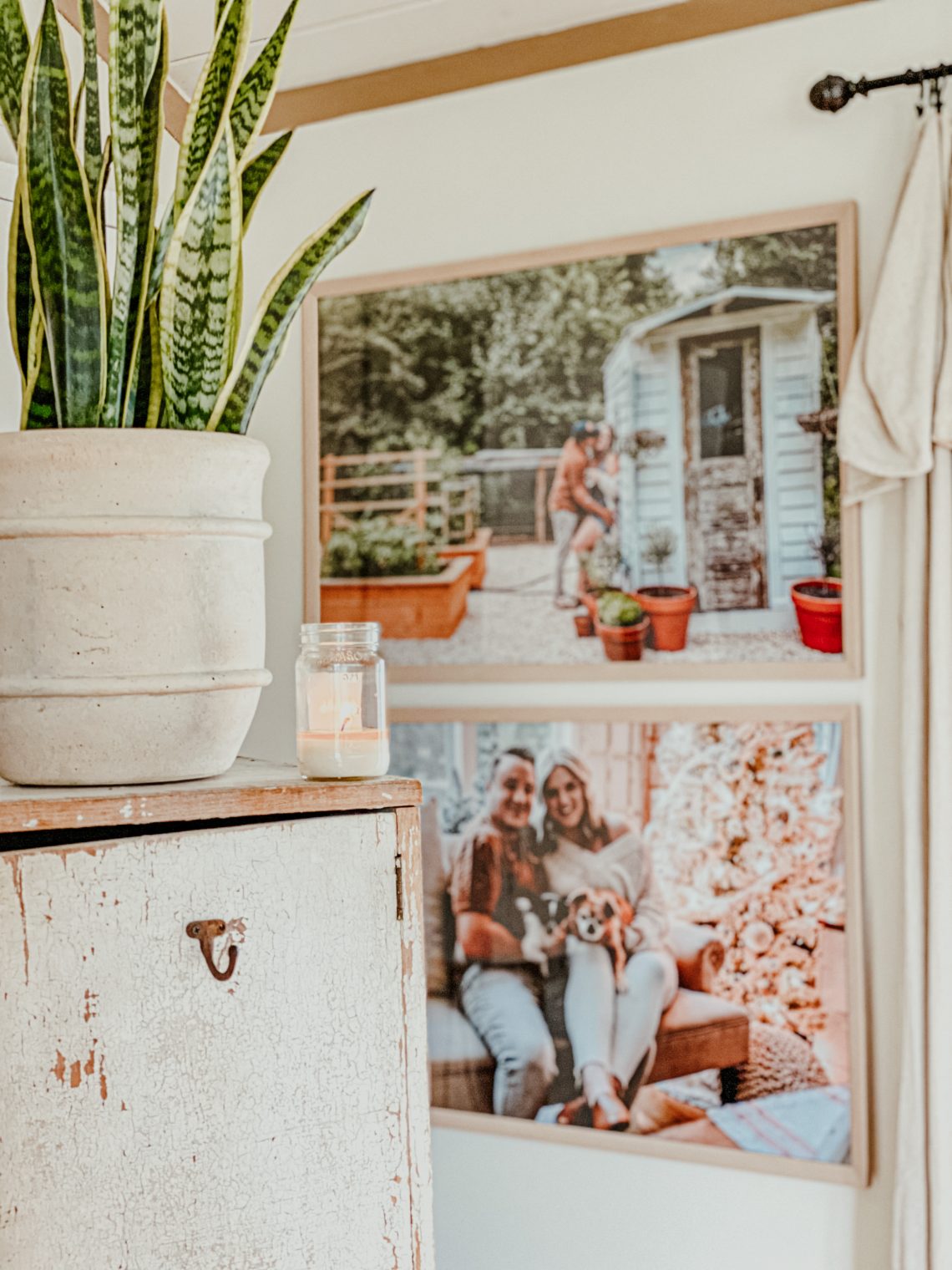 What better wall art than pictures of your beautiful family? Whether it's you and your fur baby or significant other or maybe you've got a million grandkids, those beautiful faces are sure to brighten your walls and heart! For a while I sadly got away from using pictures of us as decor in our home. So I decided to make up for that lost time in a big way! Poster size, babe!!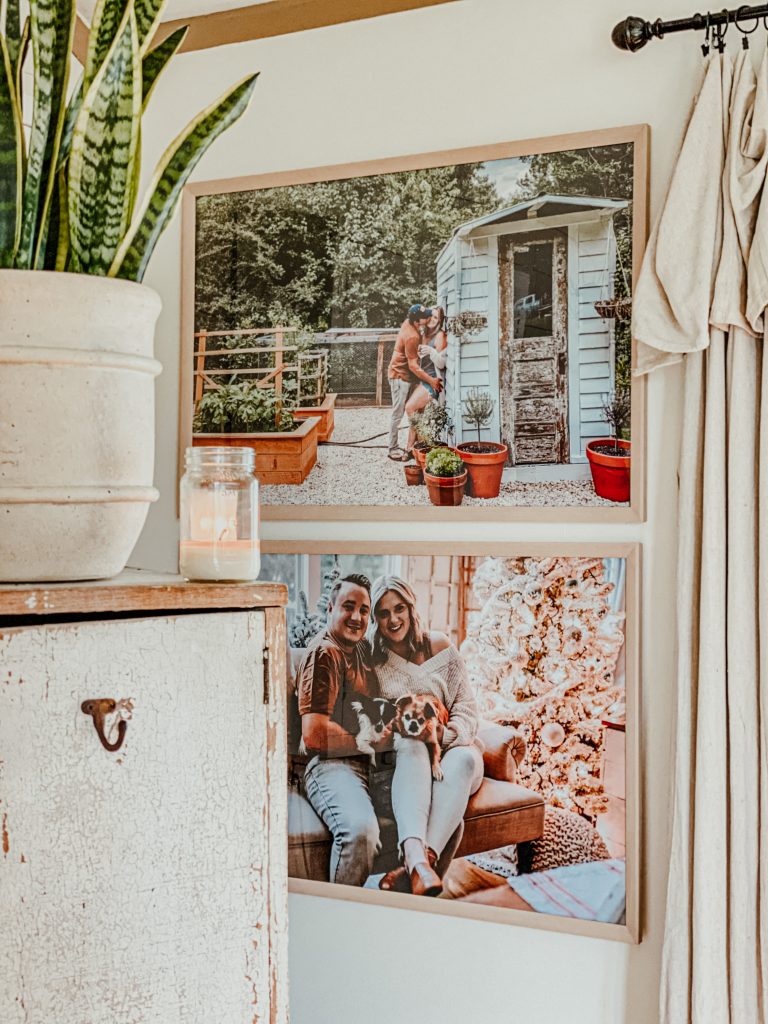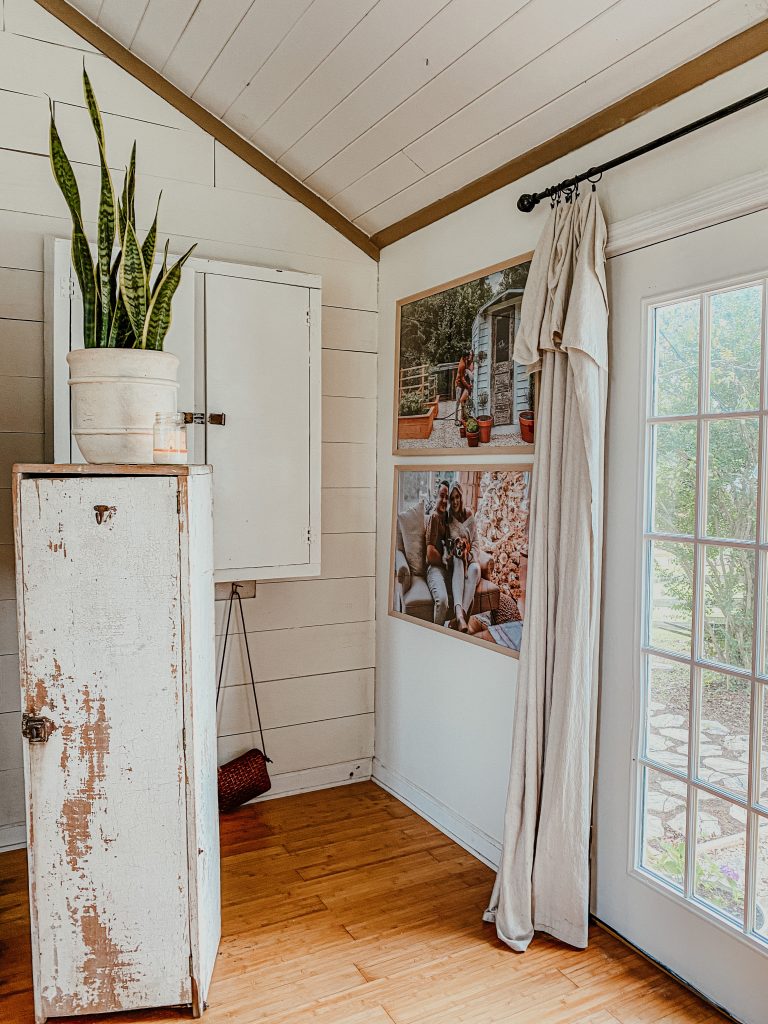 Yep, I had poster size pictures of me and Aaron printed! Of course I chose two of my favorite pictures. One of us taken for the GRAM in the garden with my iPhone and the other is a Christmas picture from 2019 taken by a professional photographer.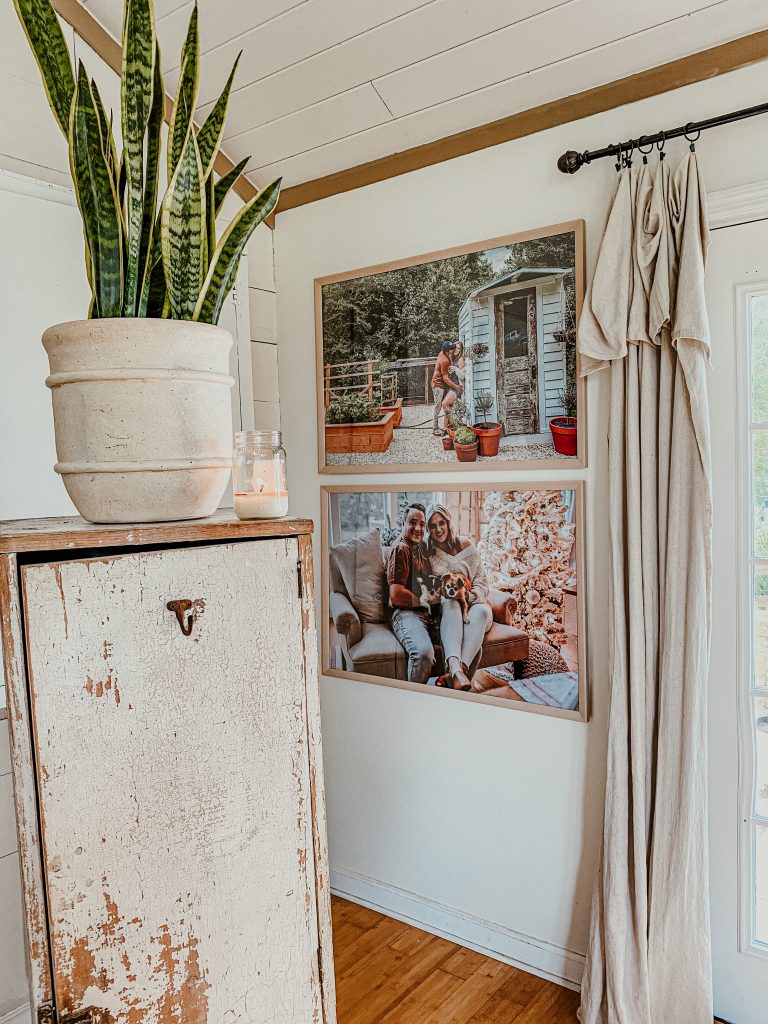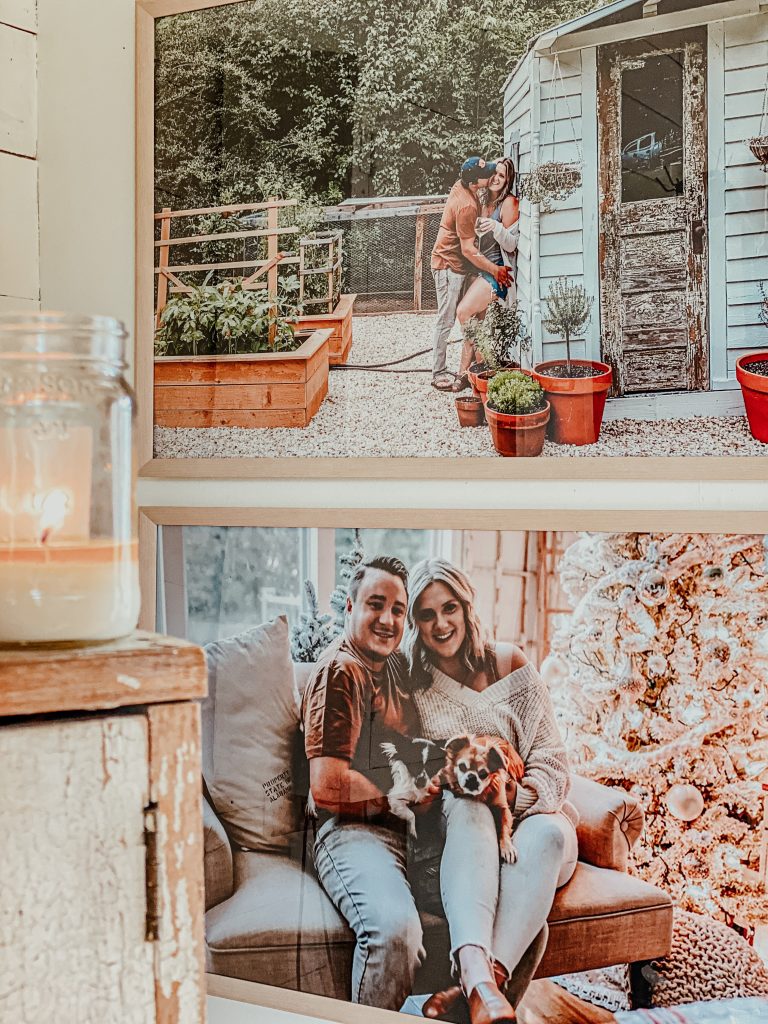 The prints are 24×36 poster size prints. I had them printed at Walgreens and I'm so pleased with the quality. Also the turn around time was FAST! I ordered online and picked them up at my local Walgreen. The frames are from Target and I'll link them. I love that they're a natural wood tone! It's perfect for season after season.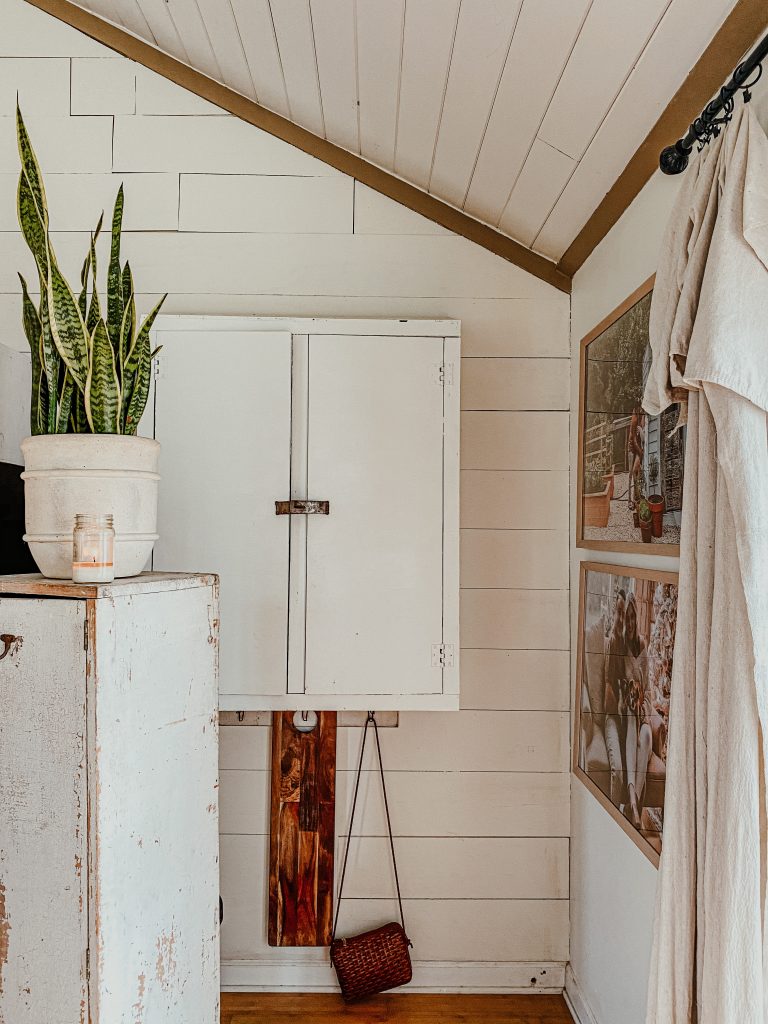 I encourage you, print those pictures of the people you love most and proudly hang them in your walls. Wall art can be pricy! This is a very affordable way to fill a large wall space without breaking the bank! I'll link the things below!