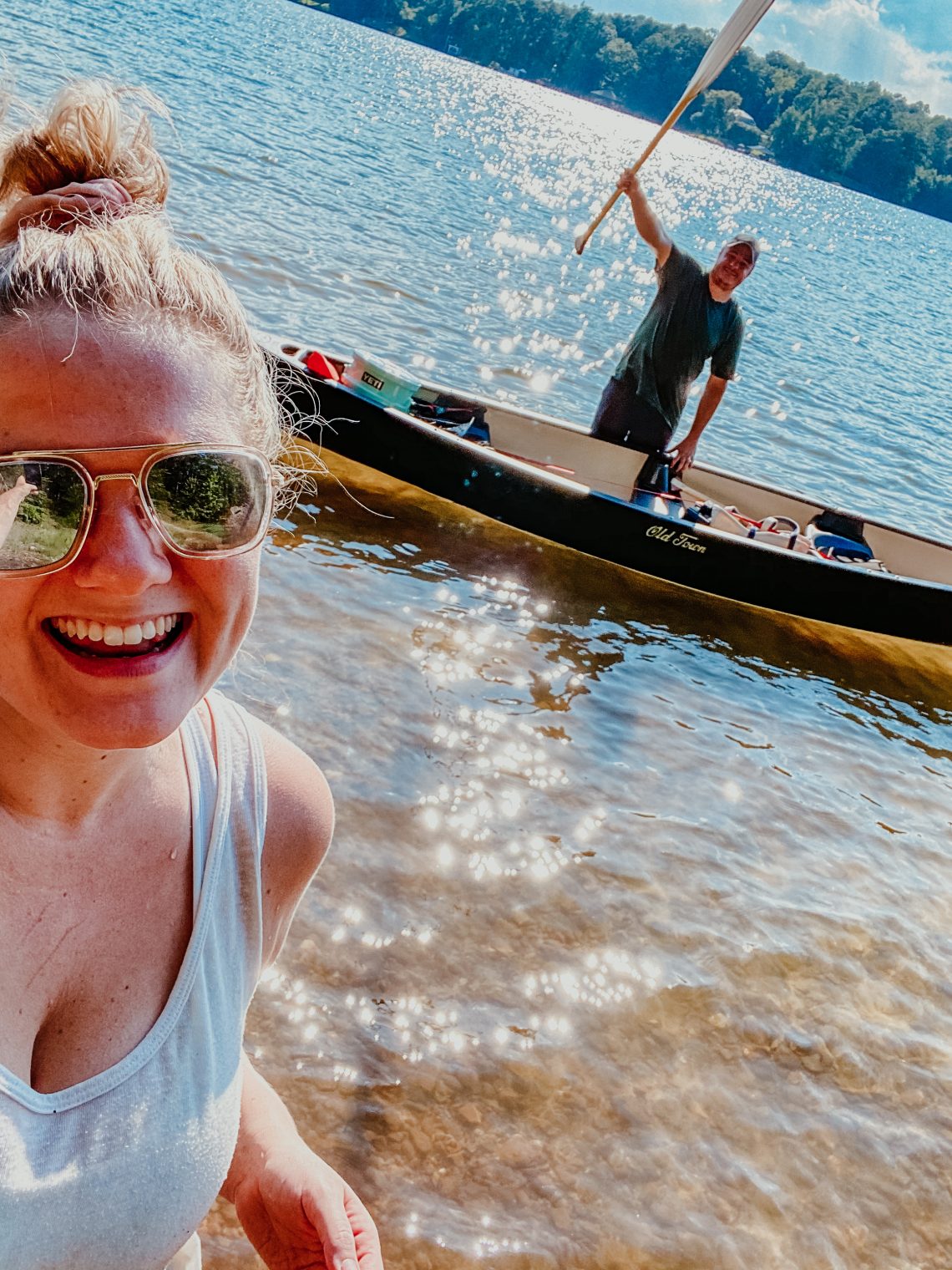 I love taking credit for good ideas but this one was Aaron's idea. Last week we bought a canoe and took it to Lake Martin! It was so much fun. 
The canoe we bought is apparently a pretty popular canoe because I had many messages from IG followers saying they had the same canoe! I didn't know canoeing was so popular! I can totally see why though! 
The canoe we bought is a Saranac 146 Canoe by Old Town. This canoe has two padded contoured seats with SEATBACKS! Pretty comfy! It also has a little storage space and cup holders. You know – you GOTTA have a cold drink on the lake!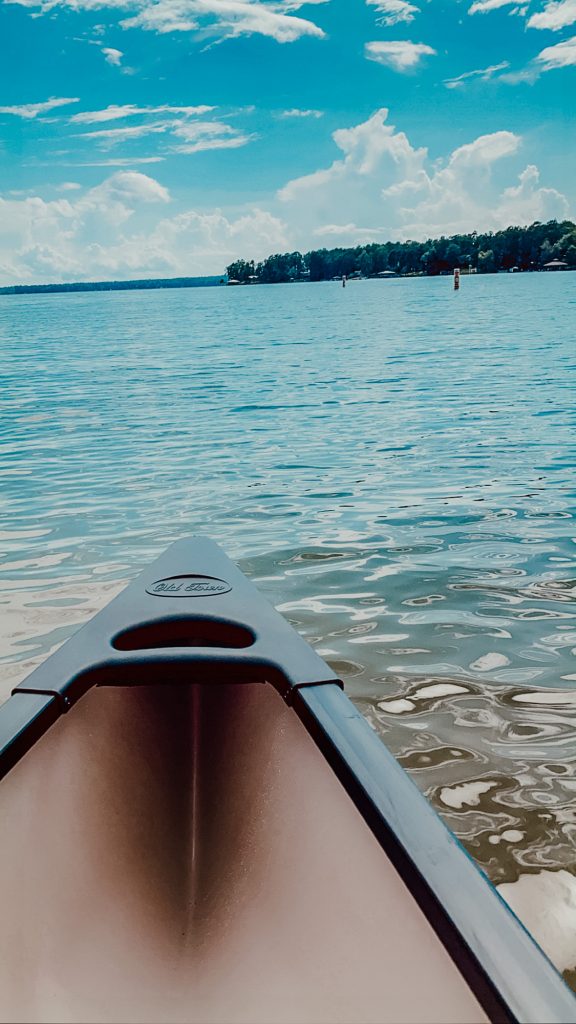 Let me tell ya, there's nothing like being on the water enjoying nature's beauty. It's absolutely wonderful. We plan to keep this canoe for many years to come. Buying a canoe is a totally doable way to enjoy a lake day or afternoon without spending lots of money. Think of it this way – it's the price of a few nights away in a hotel but you can keep it for YEARS! 
You can find this canoe at several retailers. I linked a few below!