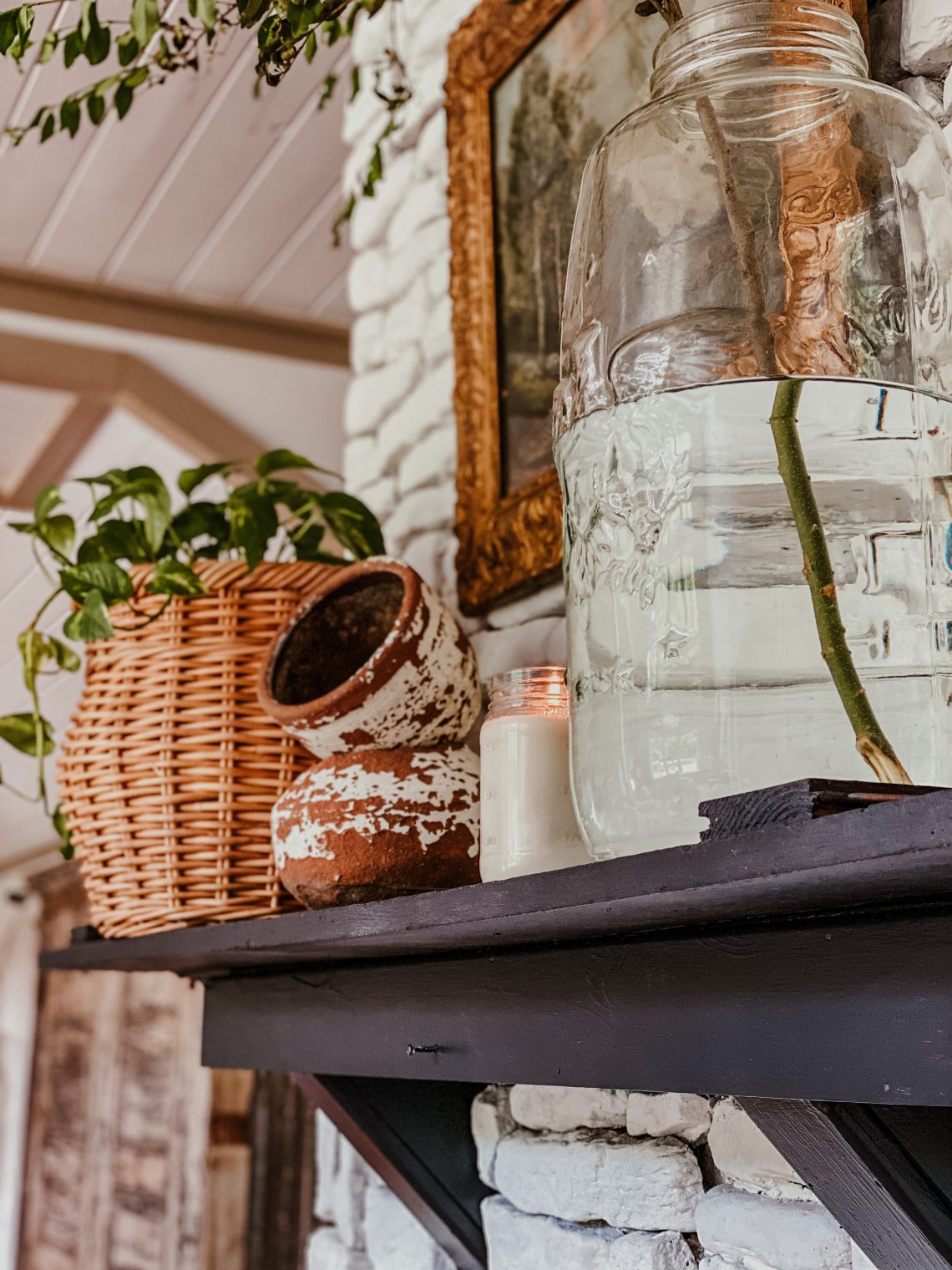 I painted our Mantel BLACK
BE BOLD
Yes, I painted our mantel black!! Honestly, I had no idea if I would love it or not. However, I love it indeed! We did already have touches of black in our house. The treads on our staircase are painted black, and we have a beautiful old black cabinet in our dining room. But still… painting this mantel felt SO BRAVE! 
What Makes Black So Good?
Don't get me wrong, I'm a huge fan of white on white on white, and I will be always and forever! But this pop of black added a touch of richness to the space that white just couldn't do. Suddenly, the fireplace became such a statement in our home. I love how the black contrasts with the white and hints of gold throughout our home. It just feels right!
I'm not finished with black. I still have my paint brush (link again) and it's going to be used again soon. Keep checking for the latest and boldest black touches around our home!
Thank you so much for visiting my blog today. I hope this post encourages you to not be afraid to try something new! Especially when it comes to paint. If you don't like it long term, you can always repaint it! Thanks for reading and stay tuned to see what I paint black next!