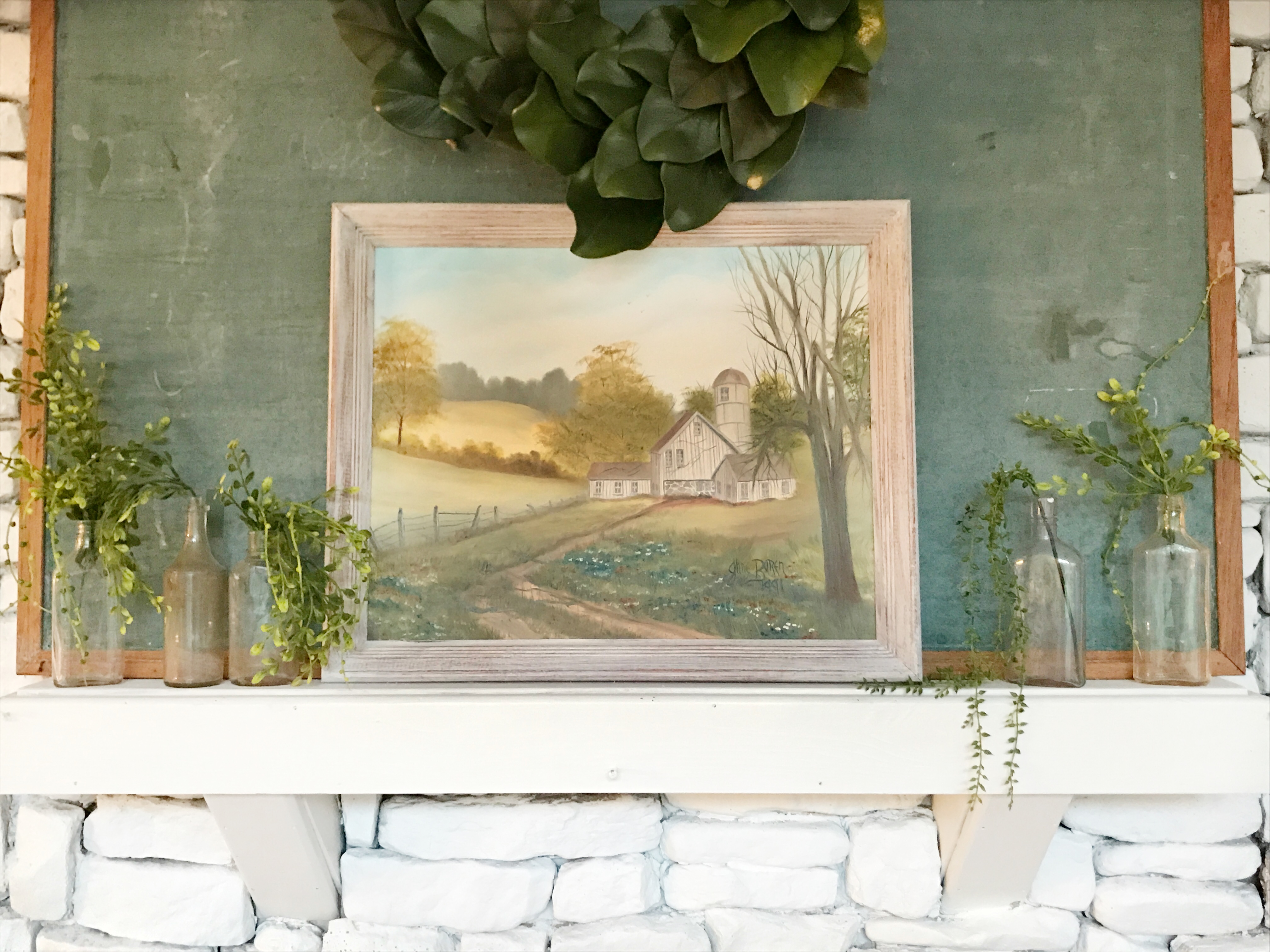 Recently, I've learned about another treasure you can find at thrift stores!! Beautiful paintings!! ? Yes, all that time and love someone invested into a painting ends up at a thrift store. ? Sad, but good for me, right?
Helpful Hint – Look for the paintings where you can get lost in the scene. For me, this is a scene of farm land or a cozy house.☺️
If you can stare at the picture and get lost daydreaming, buy it. ?? That means you'll love it in your home.
Weeks ago, I spotted another beautiful oil painting at a thrift store for $11. It was lovely, but the wooden frame wasn't doing much for it. I painted the wooden frame and the picture came to life!
Here's how I painted the frame –
First, I taped the edges of the picture with painter's tape
I found in our "junk drawer". (Random question – Does everyone have a junk drawer?) ?
Second, I lightly coated the frame with Rust-Oleum Linen White Chalk Paint
. Even though I taped the edges of the painting, to not get much paint on the tape because I didn't want any chalk paint soaking through.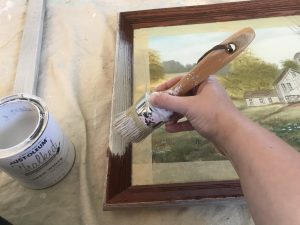 Finally, once the paint is dried I went through with sandpaper and lightly distressed the frame to show the wood. This trick adds a little character to the frame and helps blend in the chalk paint
.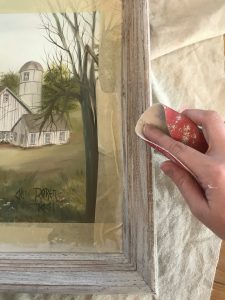 Tada, it's beautiful!!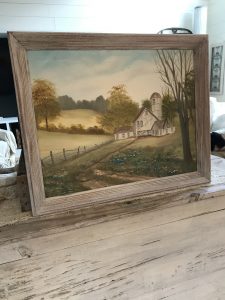 Here's another $5 painting where I painted the frame.??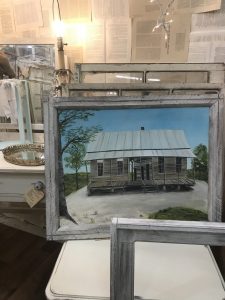 Also, here's another canvas I found at a thrift store for $3.??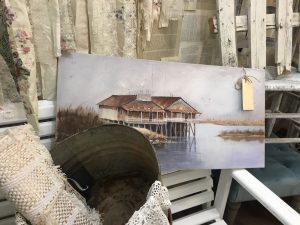 To read more about thrift store finds click ?? here
Btw – Here's the link to the chalk paint brush I ALWAYS use ?? here