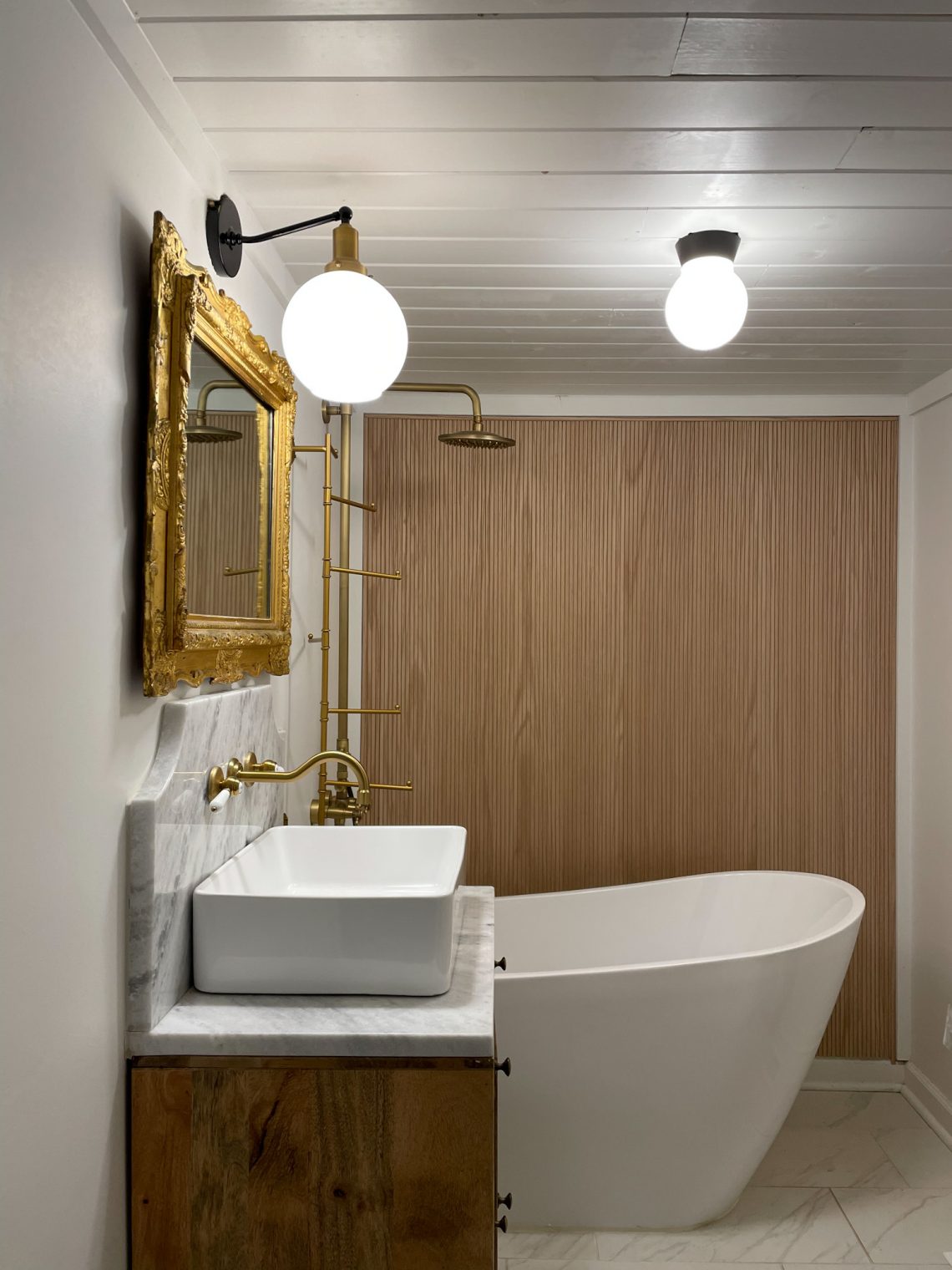 Add Texture to Any Wall Quick and Easy
Looking for a quick way to add amazing texture to a wall? Read this!! We took pole wrap from Home Depot (linked here) and nailed it to a wall in our small bathroom.
This little bathroom is small but has so much potential! It's the project I'm working on right now. So much in this space is white – walls, tub and white tiles. This 1 hour DIY really elevated this little bathroom! I'm already wanting to do this DIY again somewhere else in our home! 
 It was a little long for our walls, so we trimmed a little off each panel so it would fit our wall.  We used a handsaw to trim while it was still rolled up. 
We started by using liquid nails to attach the pole wrap to the wall but quickly found that using the brad nailer was much faster. Honestly, you could use glue, finish nails and a hammer. There are many ways to attach the pole wrap to the wall so don't think you need to go out and purchase a fancy tool for this project! 
We covered this entire wall space and from start to finish it took one hour. I absolutely LOVE the texture and warmth the wood brings to this space. Suddenly this little bathroom looks expensive and special!