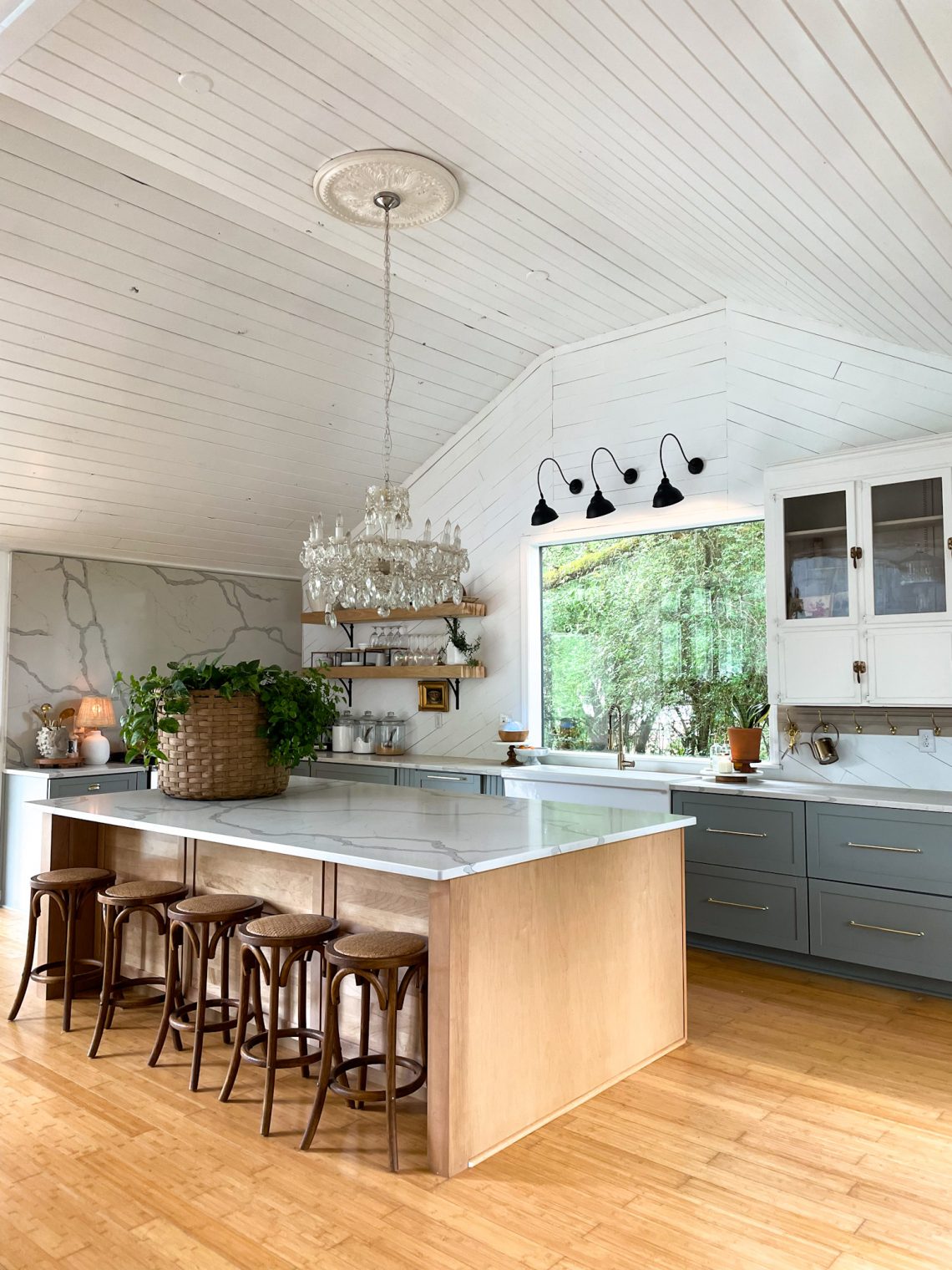 I had my brand new classic white kitchen cabinets painted. Call me crazy for painting brand new cabinets, but I LOVE them painted! Last year we remodeled our over 100 year old home. There were so many decisions to be made and a tight timeline so I picked a safe option. Classic white. Over the past twelve months I've tried to add warmth to our kitchen in several ways. Finally, I decided to do the CRAZY and paint the brand. new. cabinets. 
This was not a DIY..
Let me be clear, this was not a DIY for us. I read lots of reviews until I found a local painter with a good reputation. He explained to me the process and I felt confident his team would do a good job. And they exceeded my expectations! The name of the paint company we used is called E&S. I worked with Eli and he was awesome! If you have a paint job in our area, check them out and tell Eli that Karlee sent you!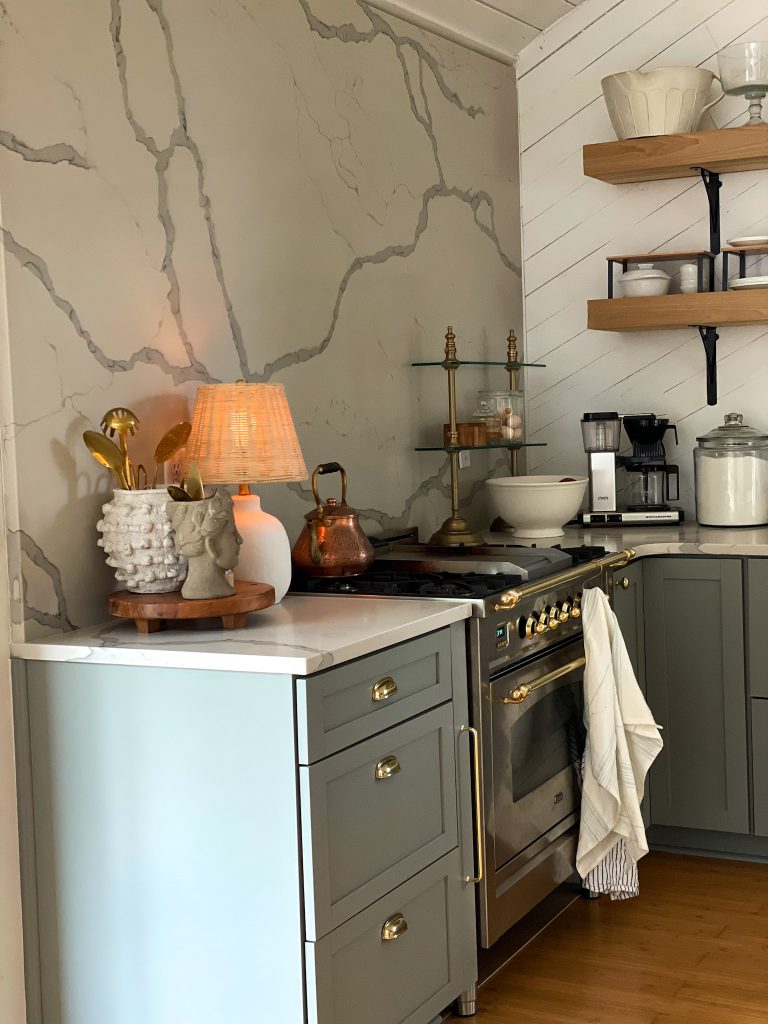 The Color
Over the years, I've surrounded our home with white. White walls, white furniture, white linens, and more. I have found myself craving warmth. I love neutrals (You can tell that by one glance at my wardrobe). But I also love my garden. I find myself drawn to colors within the "green" family. Combining my love for neutrals and my love for my garden inspired the color for the cabinets. 
The color we went with for our kitchen cabinets is "Illusion Green" by Sherwin Williams. 
Yes, it is a not-exactly-neutral-color, but in our home it very much looks like a warm neutral! We both absolutely love it. Adding this color to our kitchen made the space come to life! Suddenly the maple color cabinets on island…pops! So does the brass hardware! The kitchen feels like a warm environment! It's amazing what the right color can do! 
We painted the cabinets in the pantry too. I was feeling a little adventurous so I did two colors in there. "Illusive Green" by Sherwin Williams on the bottom cabinets, and "Stone Lion" by Sherwin William is on the top. I adore this combo!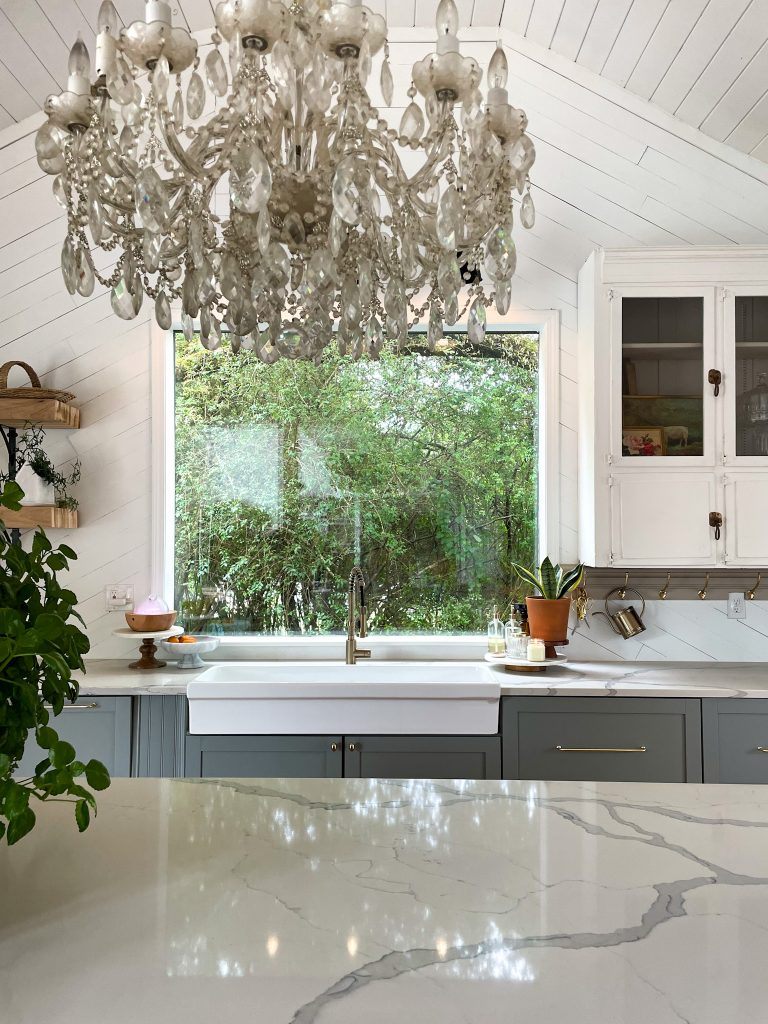 Timing
I waited about a month from the time I spoke with Eli about the project. I was totally okay with that! I would much rather wait on the front end than wait mid-project with my home a mess.  Once the team started prepping they were finished in two days! Yep, complete transformation only took two days! Their painting team was focused and knew what they were doing!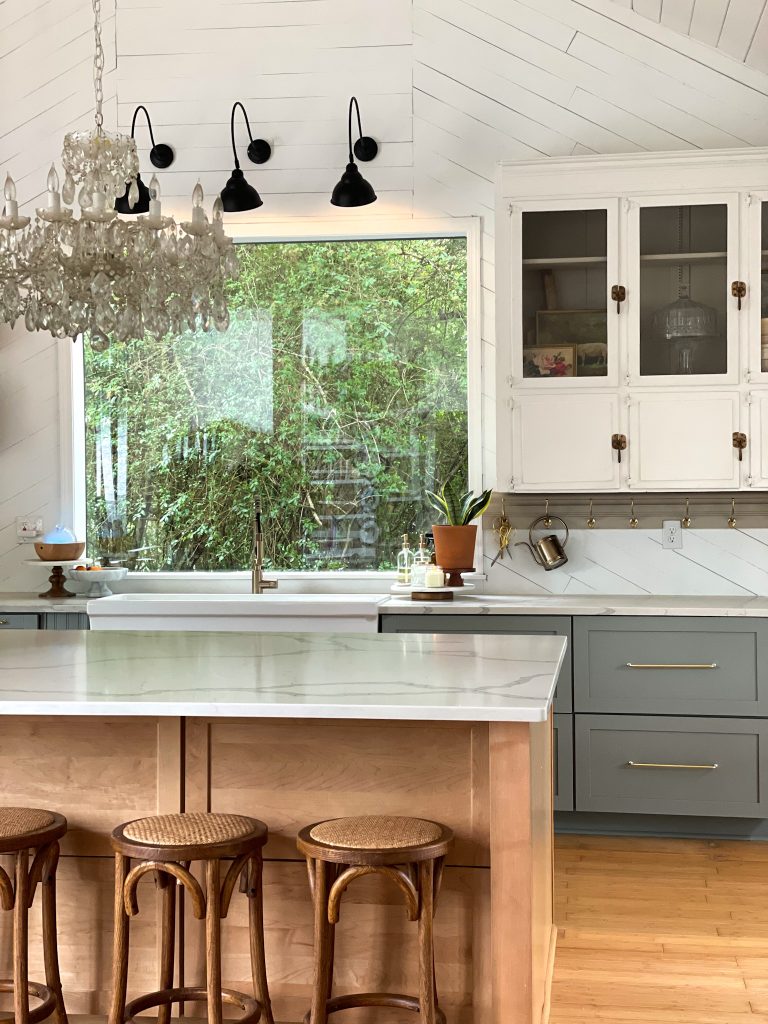 Money Talk
Now let's get to the question so many want to know but are afraid to ask… Girl, I know you want to know and I don't mind sharing! How much was this project? The kitchen cabinets including all paint and prep materials totaled $1,700. The pantry including was $1,350. Totally WORTH IT! 
I'm so glad we did this. Although it seems so crazy to paint new cabinets, to me it was worth it. Our kitchen suddenly feels so welcoming!