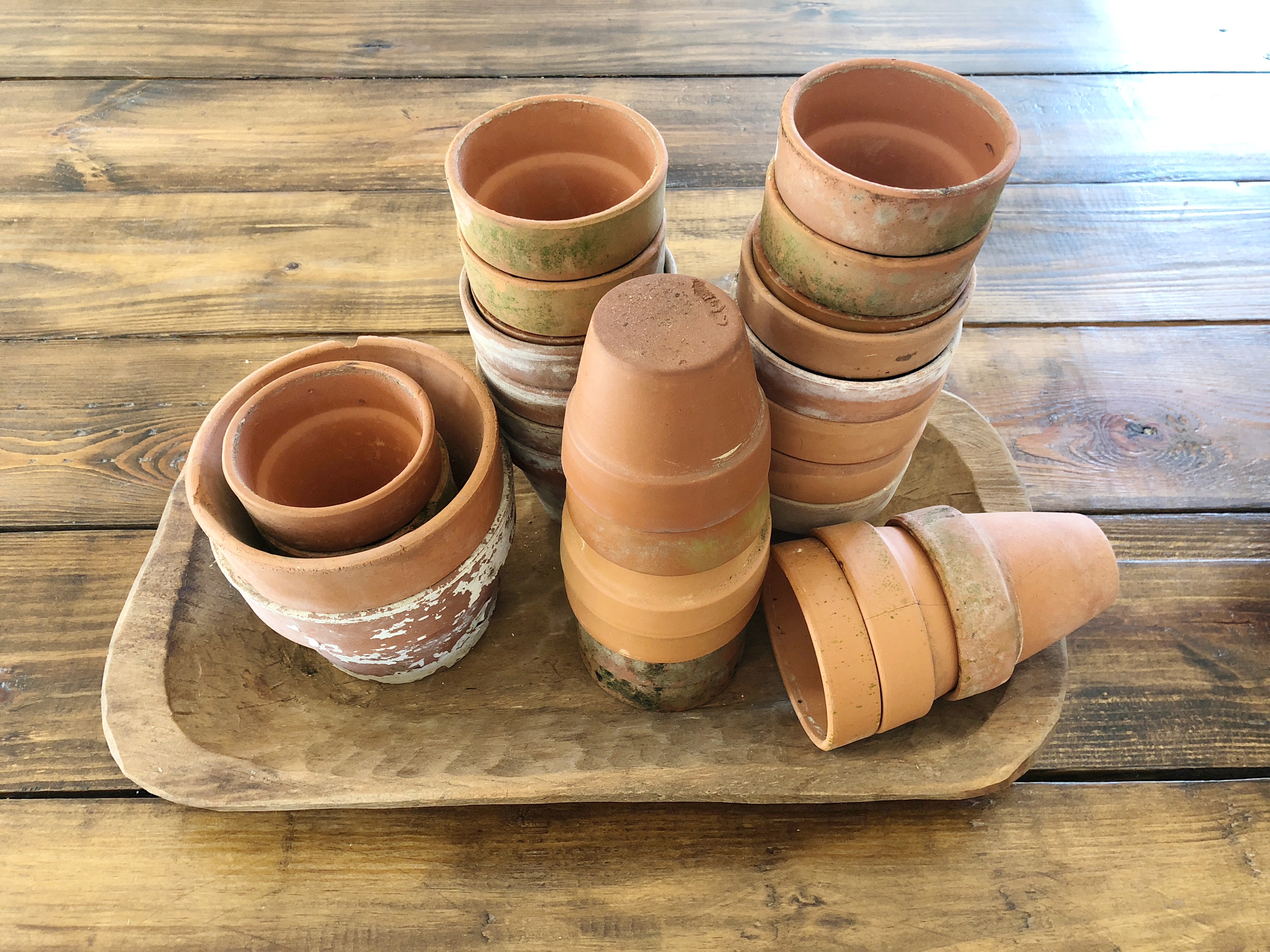 5 Spring Items I'm looking for NOW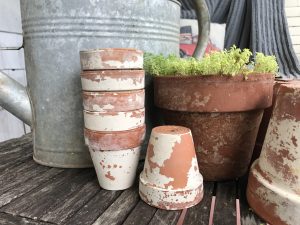 Yeah, I know it's only mid February but I'm a bargain hunter and only want to pay the best prices for treasure. In order to get the best deals, you must plan ahead!
So as I'm walking around "my places", (AKA – TJ Maxx, World Market, antique shops and thrift stores) I'm carrying along a mental list of items I could use during the upcoming season of Spring! Spring is such a fun season to decorate for because you can use so many fresh crisp items.
1 – Faux Fresh Plants and Greens
Yes, I just used "faux" and "fresh" in the same description!!? Faux because they're fake but fresh because they're new and they will freshen up your space!
I look for full green garlands that aren't wintery. Also, I try to snag faux flowers in glass vases (with the fake water ?) that look real. Helpful Hint – these are often at TJ Maxx and Homegoods. During the Spring, I will want floral touches in every room.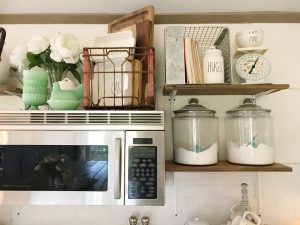 2 –  Old Terra Cotta Planting Pots 
Let me say – I LOVE USED PLANTING POTS! Used terra cotta pots have a cute charm. Many of them have old paint that has chipped and faded from sun over the years.  Helpful Hint – Look for these at the thrift store and garage sales.
3 – Vintage Galvanized Watering Tins 
Nothing screams Spring like an old metal watering tin. These can be sorta pricey. In fact, I found 4 at an antique store yesterday and they w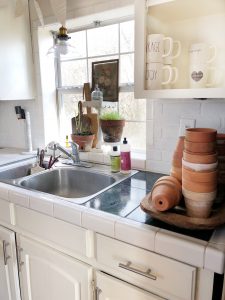 ere all $55 and up. For this reason, no matter the season if you see an old metal watering tin for $30 or under –  SNAG IT!!
4 – Crisp White Linens
Give me all the light weight linen whites!! When I'm browsing TJ Maxx and World Market I'm on the hunt for crisp light weight throws and linen pillows. Helpful Hint – check the linens at your local thrift store. Look for white, give 'em a good bleach bath and style away for a low price! 
Soon it will be out with the fuzzy and in with the crisp!!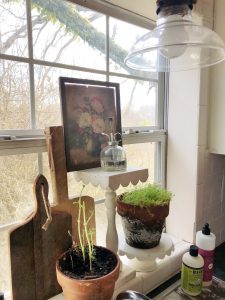 5 – Old Floral Prints 
Antique floral prints are so sweet. Come mid March, add them to your mantel, walls or the window at your kitchen sink. You can find prints with a wide variety of flowers. I typically look for flowers and colors I like. Helpful Hint – Don't be afraid if the print looks shabby. The shabby charm will add character. Another Helpful Hint – Look for these at an antique store. 
Alright, so there you have!! We can now be on "the hunt" together and soon we'll be Spring ready!
xoxo, 
Karlee Bowman