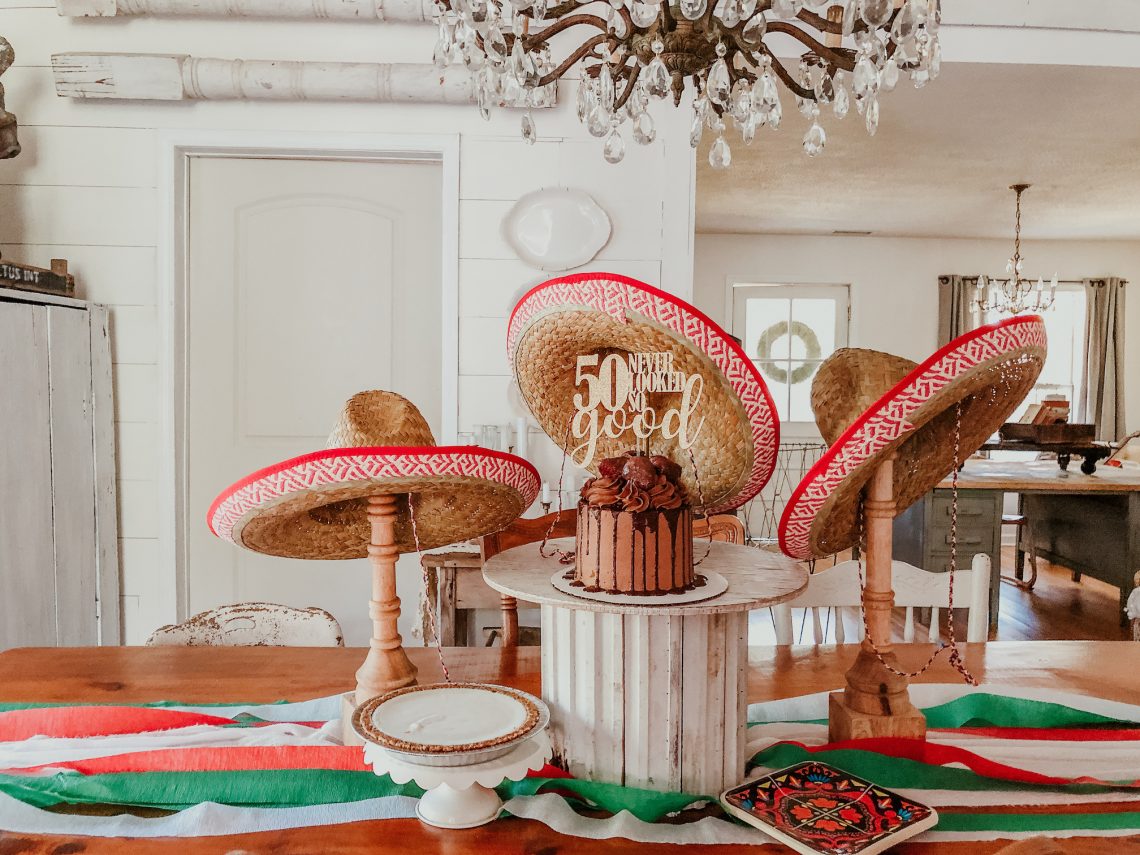 Tacos make anything fun! Besides preordering the cake and topper, I threw this party in less than a day and it was extremely budget friendly. My dad turned 50 and asked for salsa at my house to celebrate. Tacos are cheap. All you need is a little party decor, food and friends/family. 
As far as decor I made festive colorful strips across the table using a cheese cloth runner and paper streamers. BTW – paper streamers are LIFE. Next, I got clever and put a few sombrero hats on wood candle holders to add height to the table. I added some cake plates to anchor the look and to place the cake and pie on! What's a party without cake, right?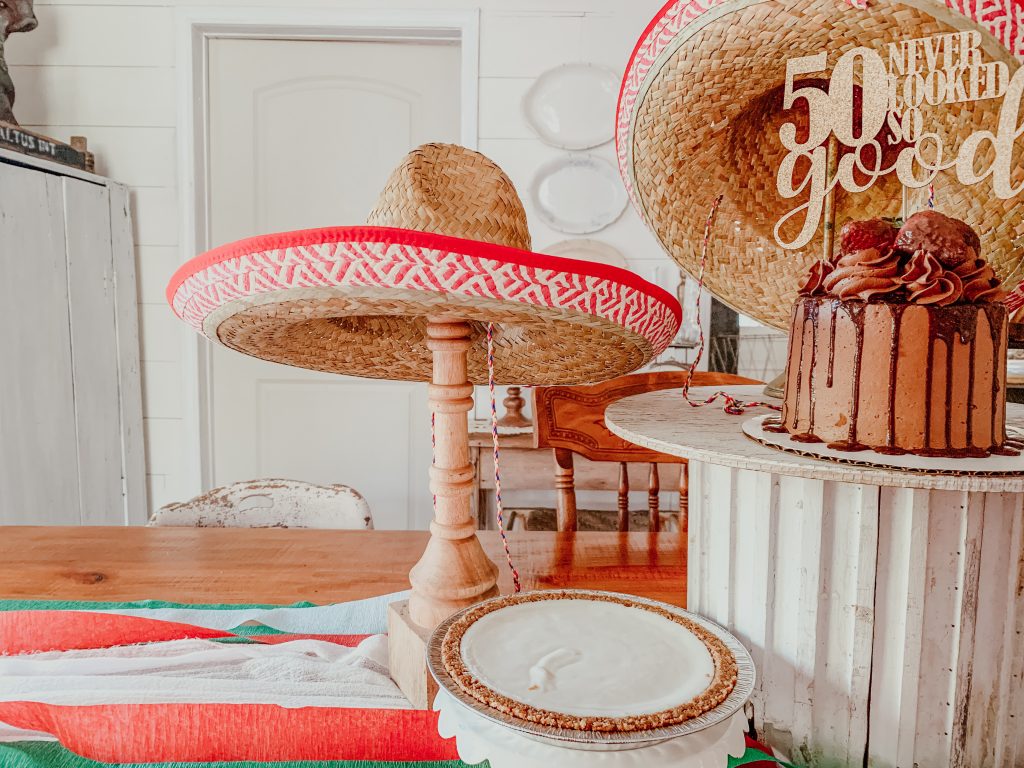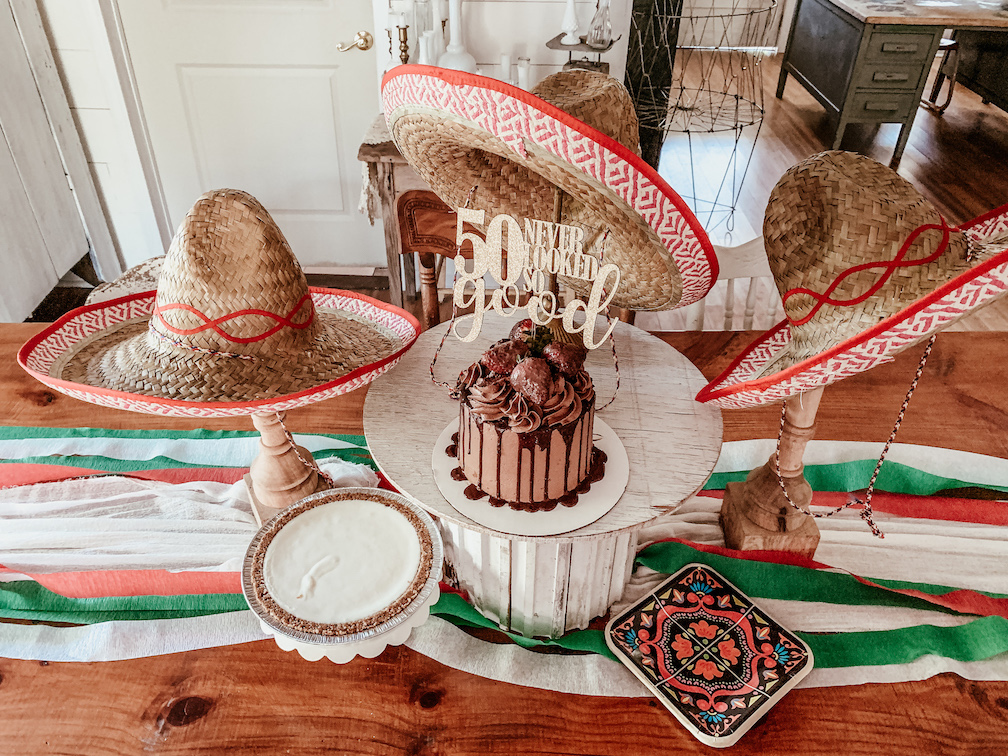 Let's not forget the BIG 50! Yep, the BIG gold balloons add a nice festive touch. It was a great way of reminding everyone how old dad was turning. Ha!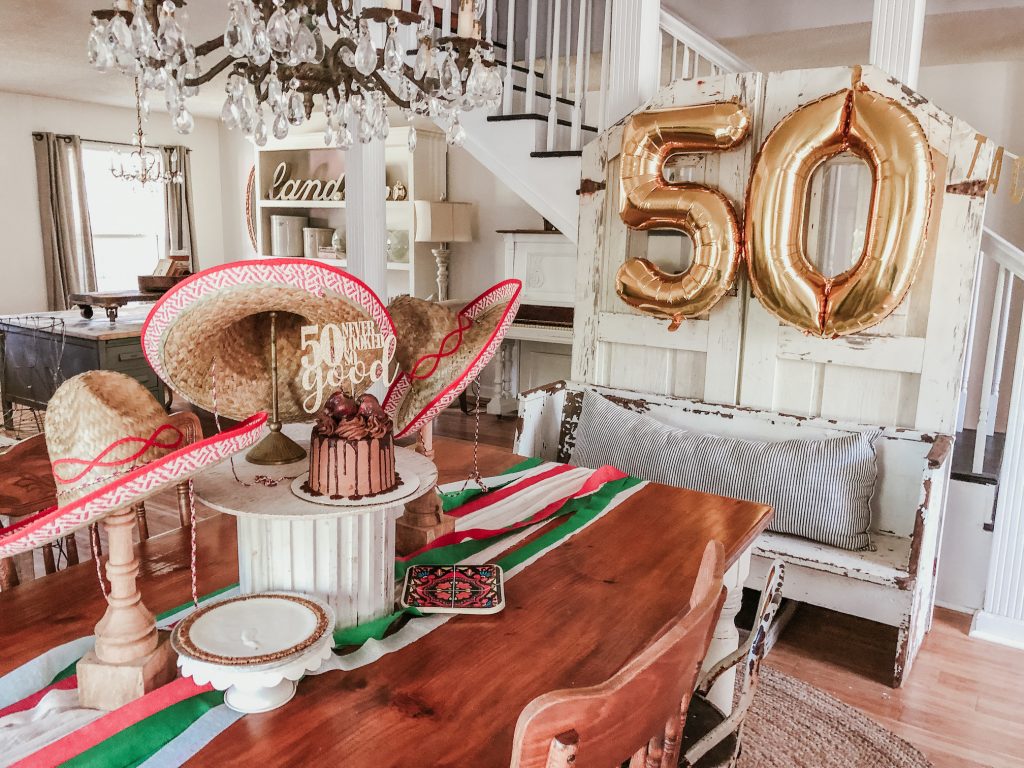 Next the food, easy easy! First, I laid out some wood cutting boards and white dishes. Then placed all the toppings for tacos spread about and suddenly food becomes part of the party decor! Don't forget the salsa!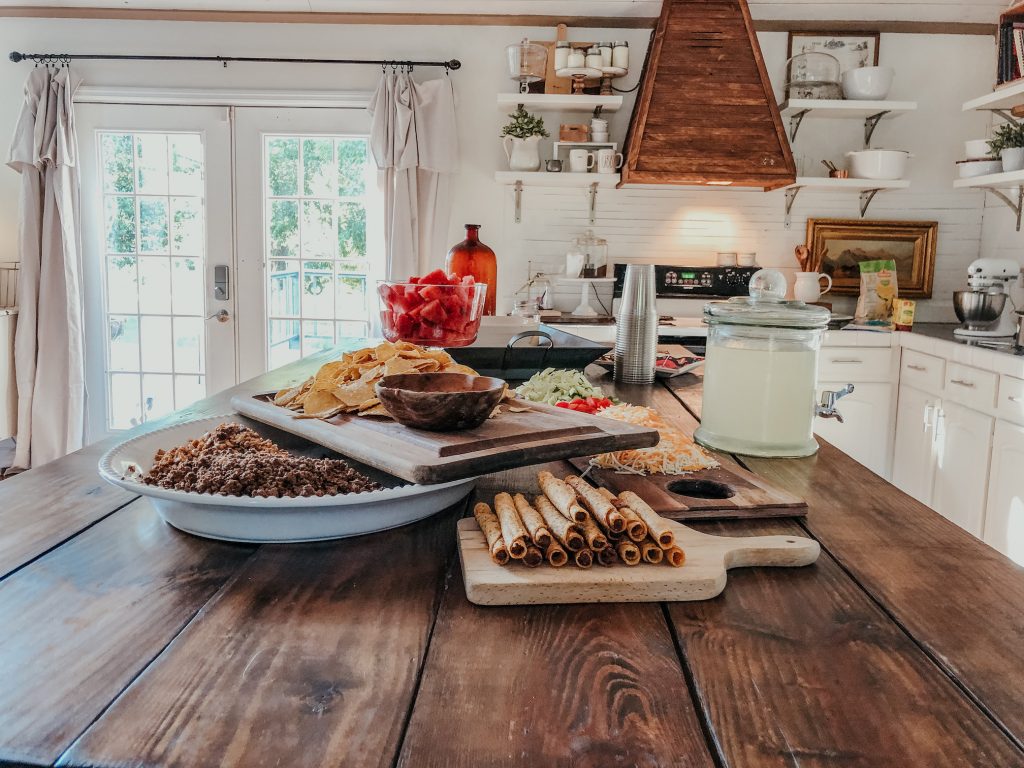 You can get creative with the toppings. However, we were basic! For example; beef, chicken, lettuce, tomato, cucumber, cheese and sour cream. We also had salsa, cheese dip and chips. 
Below is a picture of the next morning. The after party! We had so much fun. It was SO EASY too which was great because it meant even I got to enjoy the day with dad on his Birthday.