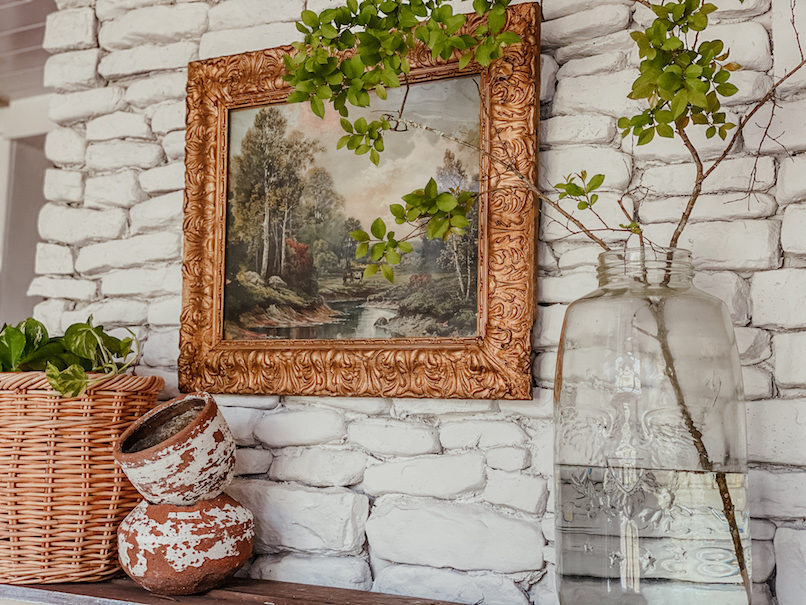 Finally… finally! We were able to hang a picture on our mantel. It's been a struggle to figure out how to hang anything from this faux stone. But Aaron figured out a way! After nearly 6 years of daydreaming about what I could hang on this stone, I decided to hang an old pasture print. I love the detail of the gold frame against the white stone. It makes for an awesome contrast.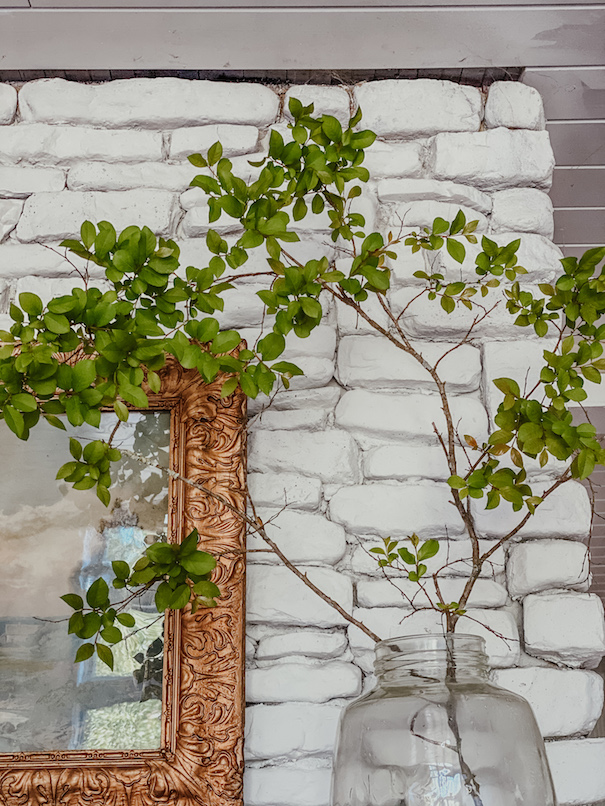 Honestly, the picture is a bit small for this space, so I needed something to fill it in! So I went outside and clipped a large branch from a tree in our yard and put it in the extra large mason jar my grandfather gave me. The glass gives a polished look and the branch brings life and fullness to the space.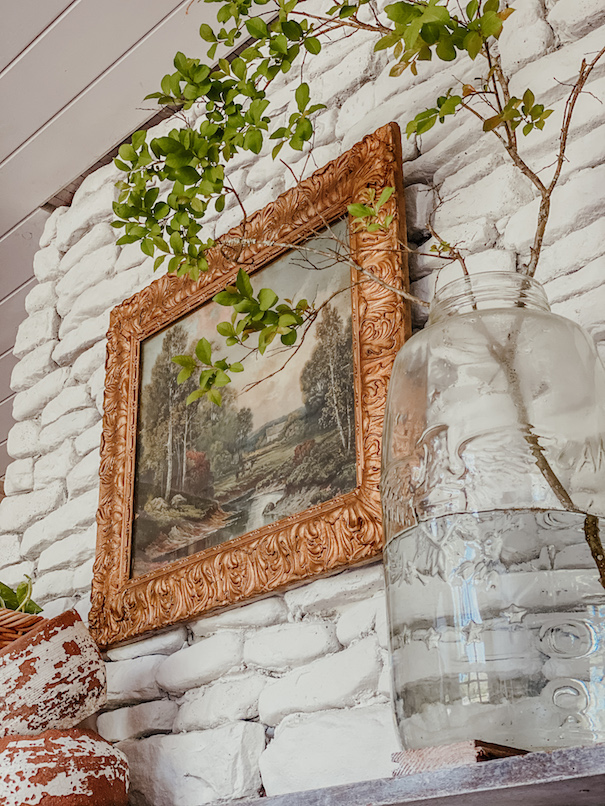 To balance the other side of the mantel, I added an adorable basket (just the right size to fit.) Inside the basket is a pothos plant (I can keep those alive!) The basket gave such a cozy texture to the space.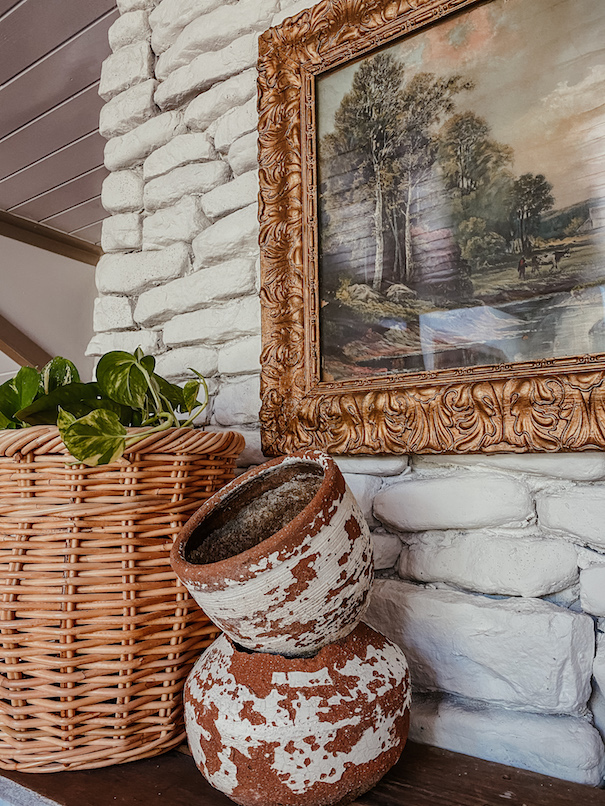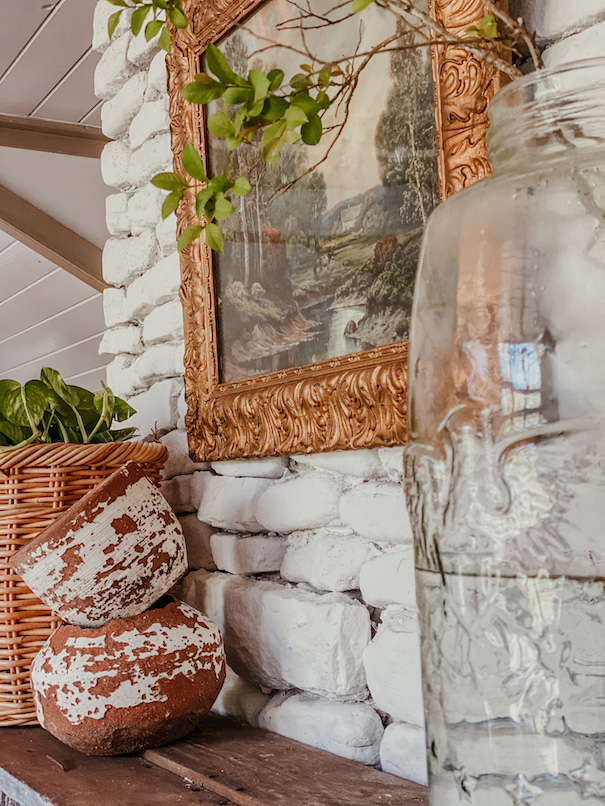 No surprise here! The final thing I did was add a bit of vintage. I always have to add a final vintage touch to a space. The mantel needed something earthy with vintage character so I grabbed some old chippy white terra cotta pots and placed them by the basket. BAM! I was done! This mantel feels perfect for Spring and I think it will work well into the Summer season! 
Thank you so much for stopping by my blog today. I hope you can use some of these ideas to create your own beautiful space!