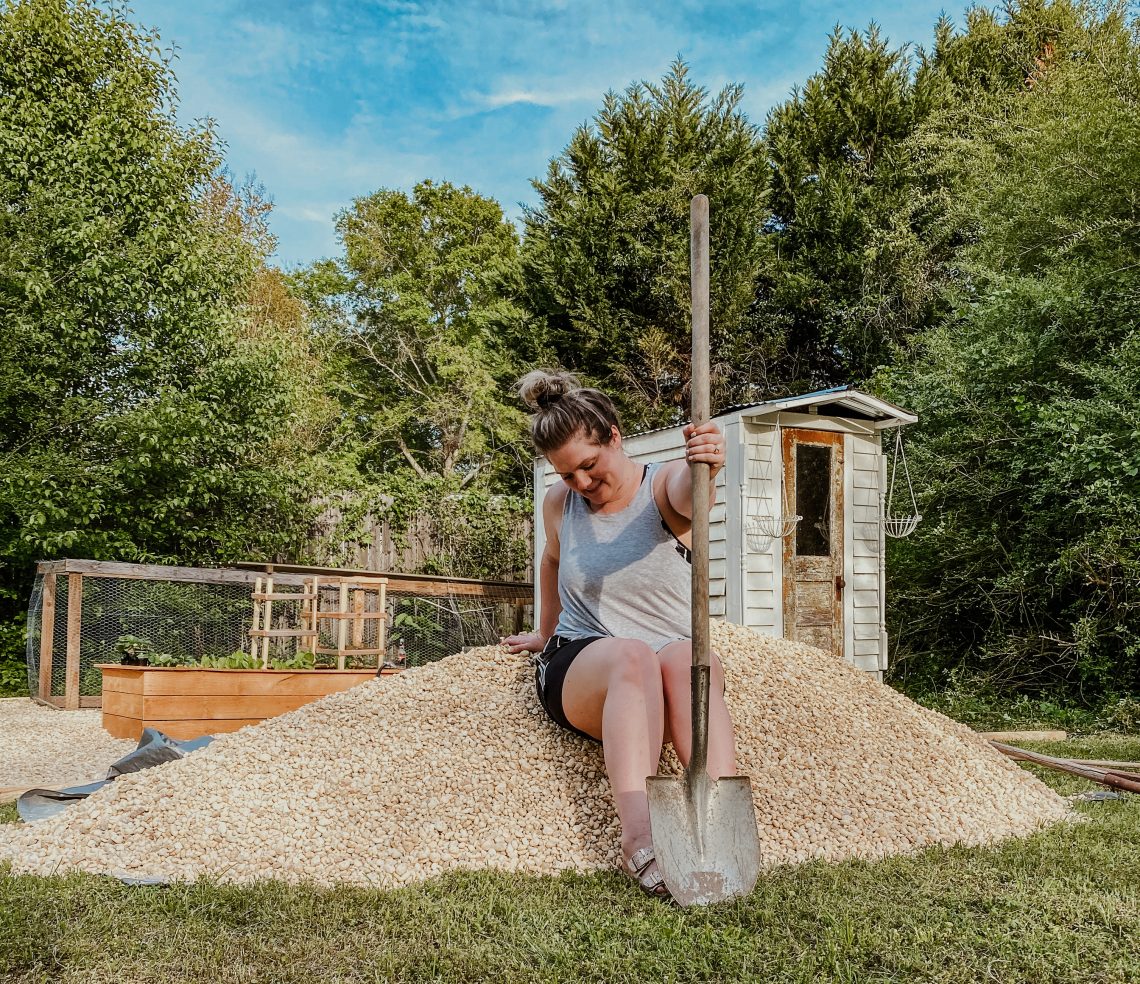 Over the weekend we had 4 tons of gravel delivered to our property for our garden. We've had the chicken coop out in this space for a few years and it's always felt like it was just a random building in a random place on our land. When we decided we wanted to do raised beds for a vegetable garden, Aaron came up with this idea! He said we should put gravel around the chicken coop and make a mini farm in that area. It created such an awesome space on our land! 
Like many other people, I really didn't know much about rock but I've learned a few things over this process. Many people on Instagram asked questions about this process so we thought we could do a little Q&A!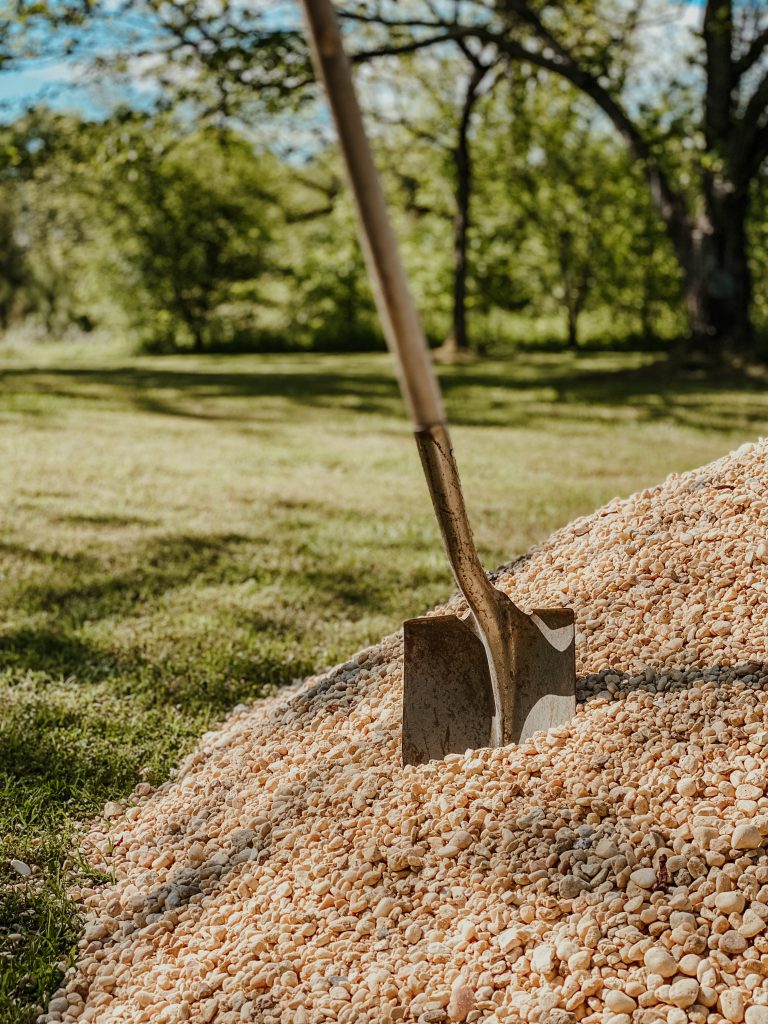 Here's a few Q & A's we've gotten about the whole process!
Q – How much did it cost?
A – $290 including the delivery fee
Q – How much did we order?
A – We actually meant to order 3 tons, but when they loaded the truck it ended up being 4 tons and we said we'd take it! We have lots of use for gravel around our property.
Q – Did we use it all in the garden space?
A – Nope! We only used about 2 tons in the garden. We are glad for the extra to spread out beside the deck on the side of our house. 
Q – Why did we put a black tarp down? 
A – That's a weed barrier landscape fabric. It will help prevent grass from growing up through through the gravel.  
Q – What brand weed barrier did we use?
Q – How thick did we lay the rock?
A – About 3 inches thick.
Q – Did we put drainage underneath?
A – We didn't. The particular area we put the garden is actually on a slight slope that allows it to drain naturally!
Q – Can we walk on it barefoot?
A – Honestly, I haven't tried yet. But the rock is mostly rounded, so as long as you have those tough barefoot walkin' feet, it should be fine!
Q – What kind of rock did we get?
A – We went with white pea gravel. I think that the color, size, and shape of the rock just fits our garden area perfect!