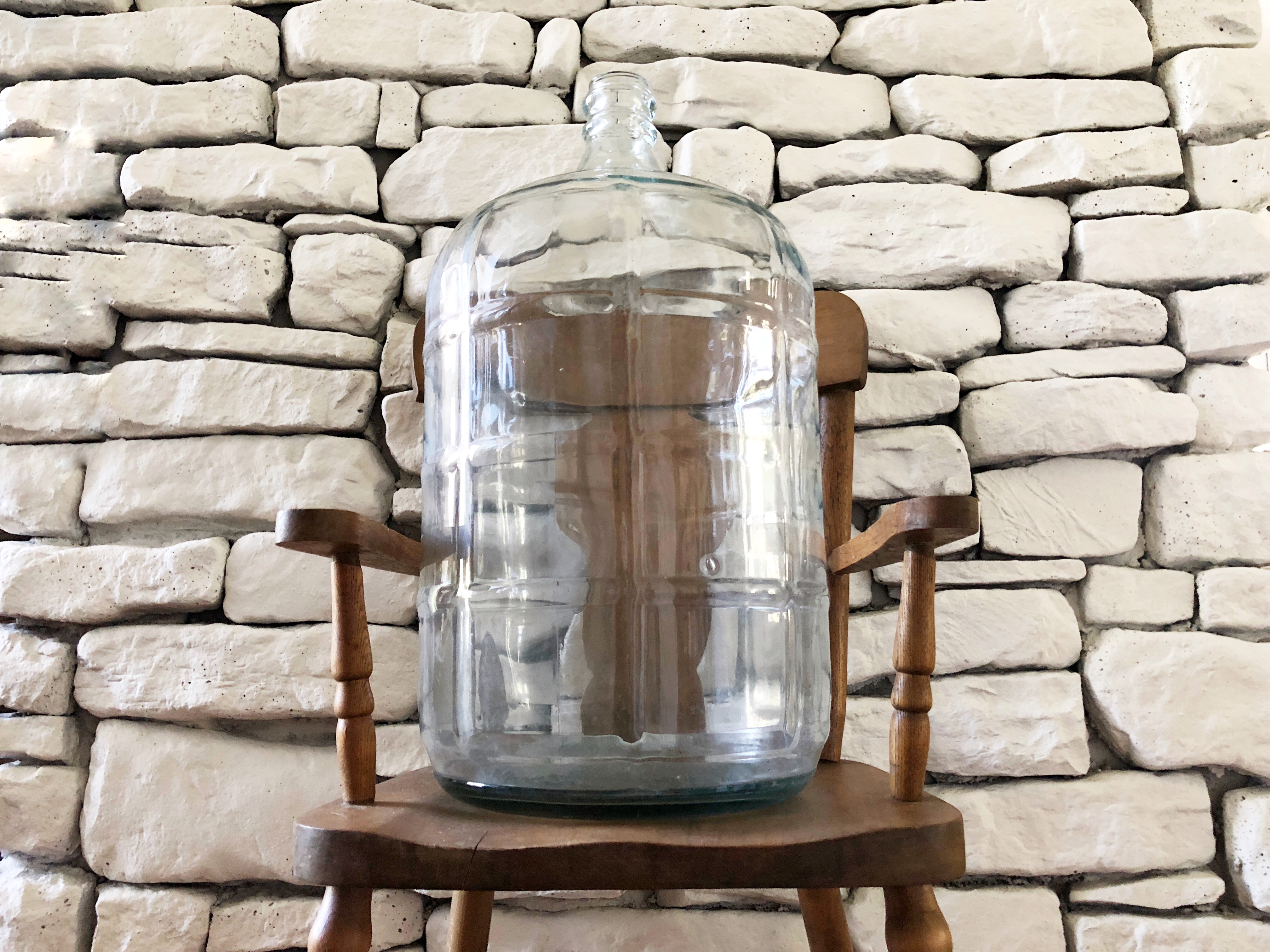 A few weeks ago, I spotted a vintage 5 gallon carboy jug in a thrift store. It was lying on its side in a glass cabinet (so, it blended in well..) as if it were waiting on me to find it. (or perhaps someone hid it away for next time..) I have a few of these vintage glass jugs throughout my house, but like I said only a "few" because around here they seem to be VERY hard to find for a decent price.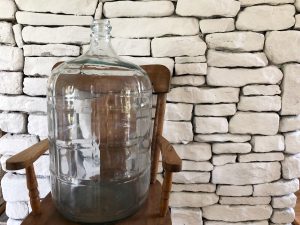 I shortly realized the vintage jug did not have a price tag. Aww, darn! We'll it never hurts to ask, so I took it to the front counter and was pleased to hear it could be mine for only $4!!?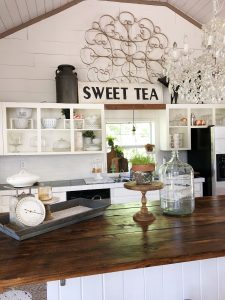 After sharing this exciting find on my Instagram stories, I received many messages asking to see how I styled it. Well, we've been out of town and my business is booming so I haven't had the chance to "style it" (Although, these jugs can pretty much style themselves?). However, I already have a couple throughout my home.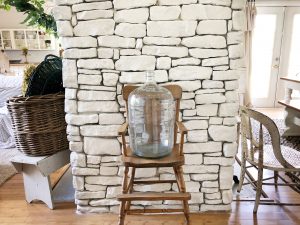 Vintage carboy jugs are really easy to style. I literally place them anywhere and they look cute! For example, there is one above our microwave in the kitchen. Behind the glass carboy jug is a little collection of wood cutting boards. Since the jug is glass you can see the wood texture behind it! So these jugs make for nice layering.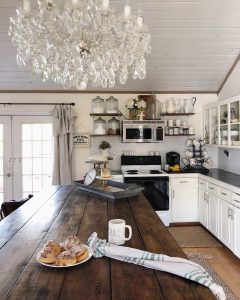 If the glass carboy jug alone doesn't suit you, add some florals! I've seen this done countless times, yet it still looks fresh because you can make it your own by using your favorite faux flowers or leafy greens. Also, you can change out the flower/greens with the changing of seasons.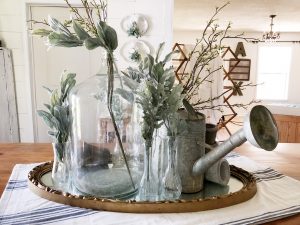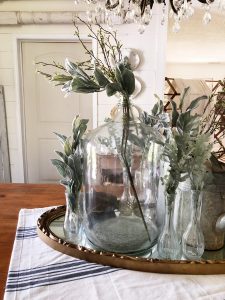 So many ways to style a carboy jug! Thanks so much for reading my blog today.
xoxo,
Karlee Bowman