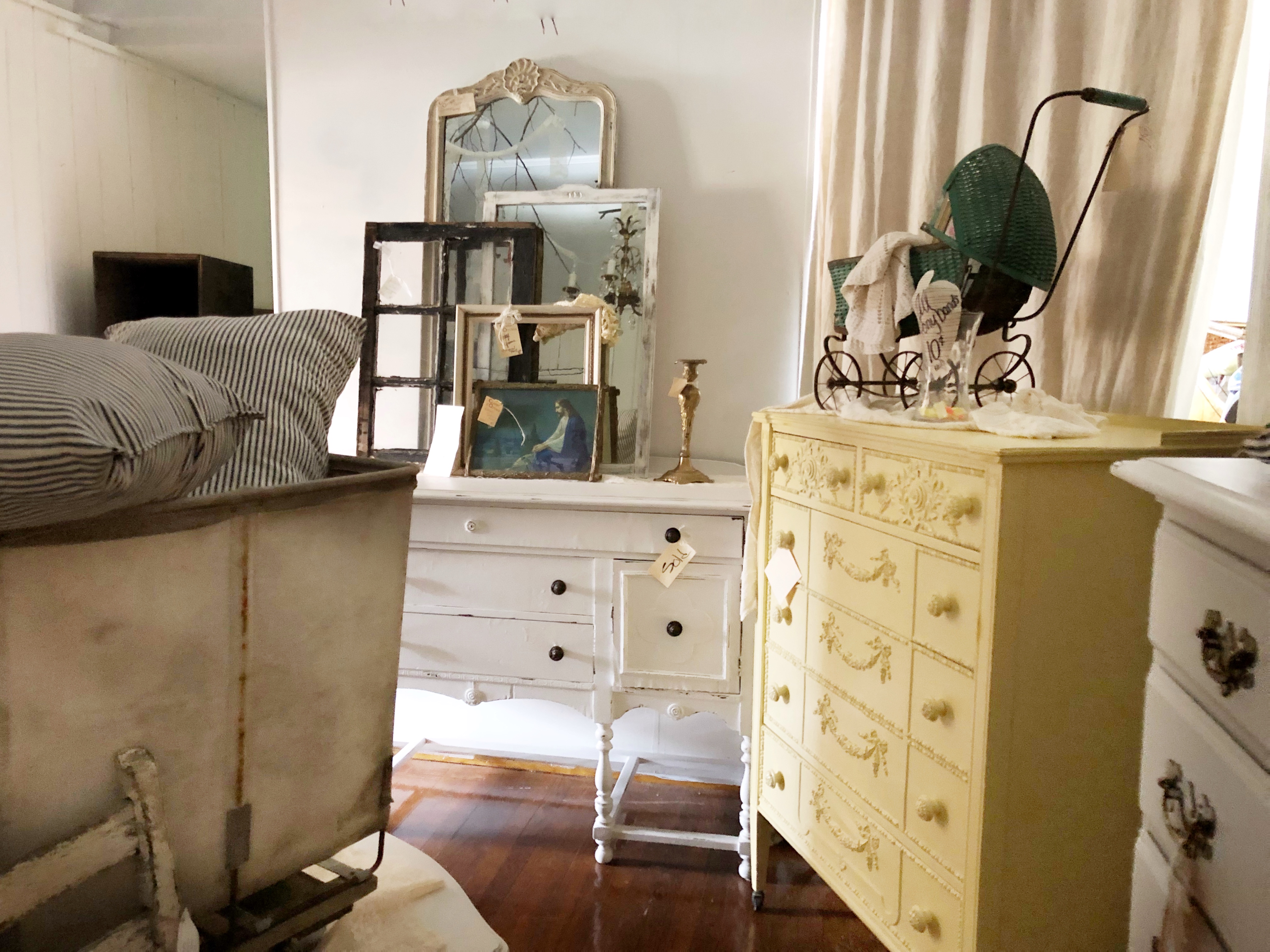 My Vintage Booths in August
August flew by!
Literally it's hard for me to remember details of the month because it didn't last very long. Okay, let's see what details I can share!
Student Rush
I've mentioned before we live in a college town – War Eagle! I thought the student rush was over (My mistake). It was a Saturday morning and we had just finished picking. We were taking a load of furniture into the store and I was hit with an open college student floodgate!
As Aaron was taking it off the truck, I was writing price tickets and handing them to parents. There were SO many college kids!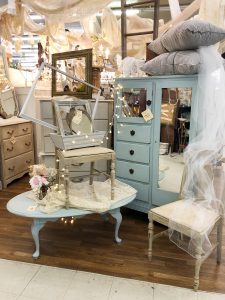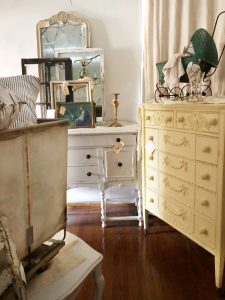 Slow Days
Then we had a few slow days. This was totally okay for two reasons. 1 – I needed a slow down after that crazy rush. 2 – It enabled me to work on some more projects. (We'll talk more about that soon!)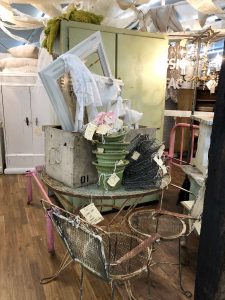 The Creamy Month
Without even realizing it, I was drawn to medium french cream colors during the month of August. So odd but I realized my booths were mostly cream colored with pops of green!! Funny how our eyes sometimes decide how things should look before our brain even notices that it should be deciding!! I was totally okay with this and the college girls seemed to love it!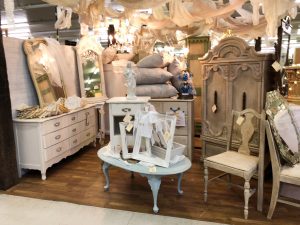 So that sums up the oh so quick month of August! We kicked off September 1st with Aaron and I working a 12+ hour day. Hustle has no time for football, y'all! Thanks for stopping by and reading my post today!