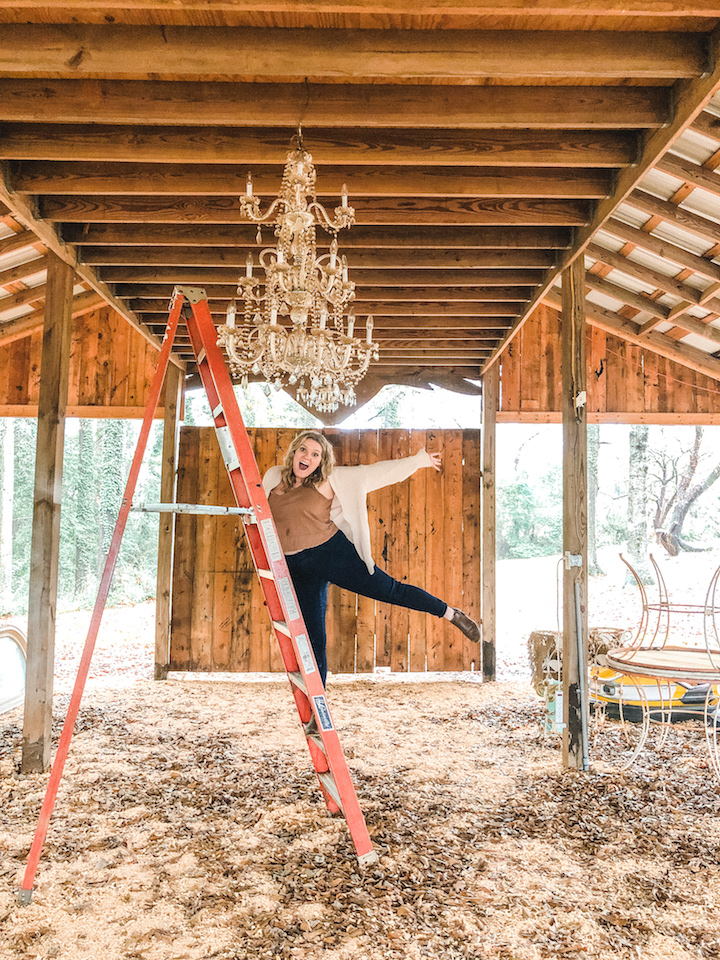 Chandeliers have been "stare-worthy" to me since I was a little girl. Seriously, I remember seeing a chandelier when I was a child and being in complete awe.
Well I'm a grown up now and can do pretty much whatever I want (besides break the law & hurt people) so that's why I have glamorous chandeliers all over my rustic 1920's farmhouse. When I saw my newest big baby chandelier I knew I was yet again in love.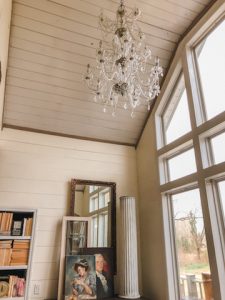 She's a big ol' girl. Transportation, lifting, and hanging were a challenge. To transport, Aaron built a crate that she safely hung from to keep from cracking an arm. Glass and crystal – you can't imagine how fragile this baby is!
After much cleaning, we brought her back to her nearly original beauty. It was time to hang the beautiful beast. We have a high ceiling space in front of a large window in our living room and that's where she went.  (Fyi –  you can rent ladders from Home Depot)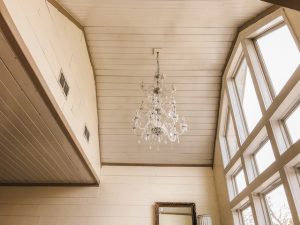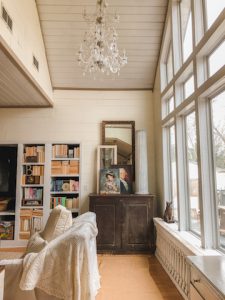 Aaron was up on a ladder 12 ft in the air holding over a hundred pound chandelier – goals. After a few hours hanging and securing, we got her hung!
I waited years for the perfect chandelier for this space. Sometimes the wait for the perfect piece is worth it. No doubt, it brought life to our living space!