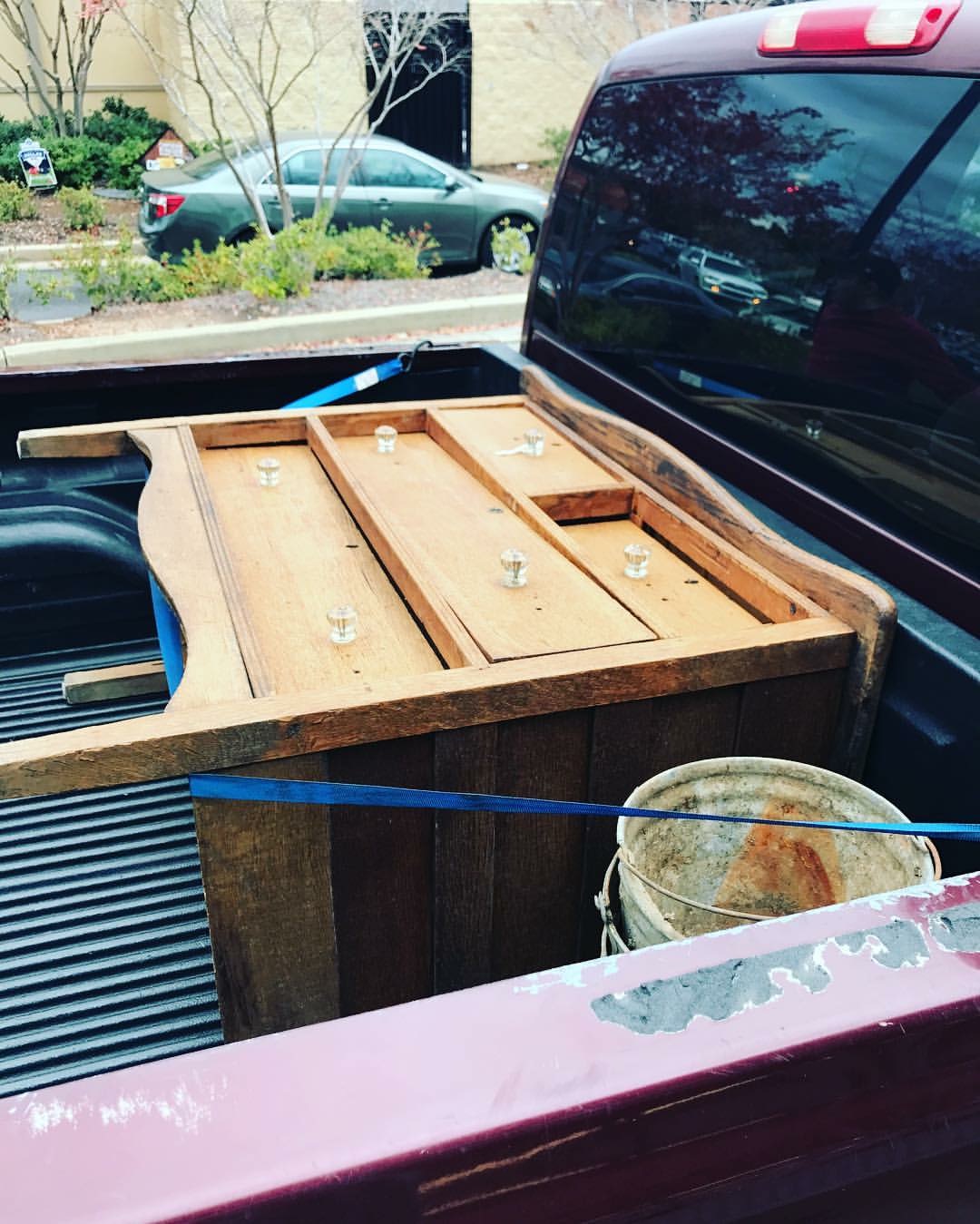 Questions YOU'VE Asked About My Vintage Booth
Q- Where do you do your most successful picking?
A – Everywhere! This job means I'm always on the go. For instance, I traveled 30 minutes to a lake house a few weeks ago to grab a 1930's wooden tab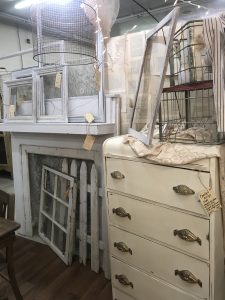 le off a porch and I slipped a $20 under the door.
I've gone through the cob webs in storage buildings, spent hours on a Saturday morning running to yard sales, gone to eight thrift store in one day and grabbed items off the side of the road. ? Oh, and I can't forget.. the dumpster. ?
So, it's nearly impossible to answer this question because successful picking happens everywhere. ?
Q – What are your top selling products?
A – As of now, anything with a farmhouse rustic style moves quick! Also, I've noticed people like metal items.. so random. ??‍♀️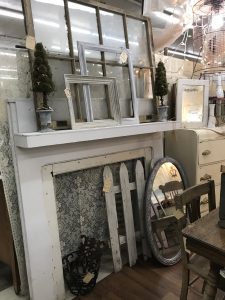 Q – How do you approach owners of shops to put items in their space?
A – This was simple for me because I signed on with an antique mall so they are always looking for good vendors. I simply met with the manger signed some papers and she gave me a move in date.
I talk a little bit more about this subject in this blog post! ?? 5 Tips on Starting Your Own Antique Booth
Q – What about the antique store commission? Does your antique store make a commission off your sales?
Thankfully, the antique mall I use does not take a commission. ?? Yes, I pay rent for my space but no commission. ?? However, I do have to pay a small credit card fee.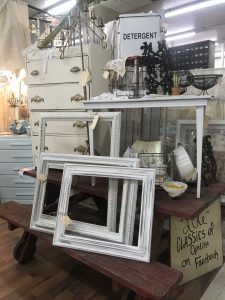 Q – Favorite Places to pick?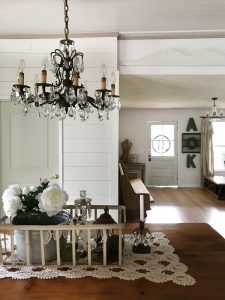 A – Definitely an old man's garage or work shop! ? ? ? Random. Did you know old men hide the best treasures in their sheds?? In fact, one of my favorite piece in my home came from a man's work shop.? See the white metal basket in the picture of our dining room? Well, it came out of the dirties work shop you've ever seen! ??
Q – Do you sell a lot of furniture?
A – Yes, I do. However, furniture isn't necessarily my money maker because often it requires fixing which takes time.
Q – Why do you not have an online store? 
A – We hope to in the near future!! ☺️ It's only been a year since I began my vintage booth. During that time I've committed to two expansions and began blogging. I realize an online store will require more time and recently I haven't had the time to give.
However, stay tuned! ?
Q – What do you do if you love an item but you're picking for the shop?
A- Plain and simple – I KEEP IT. ?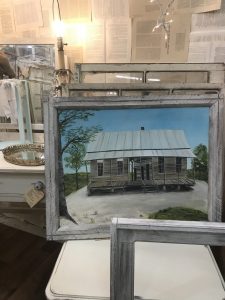 First choice is one of the major benefits to this job. ? My home is constantly changing. Often times I'll take something out of my home and put it in the booth, so I have no problem keeping something I love. ? Heck, I might only keep it for three months.
Once I made a bad call and didn't keep an oil painting. That painting crosses my mind every few weeks. I loved it. Still to this day I regret not keeping it.
More in the Vintage Booth Series ??
5 Secrets From the First Year of my Vintage Booth
5 Mistakes I Made During the First Year of my Antique Booth
5 Tips on Starting Your Own Antique Booth