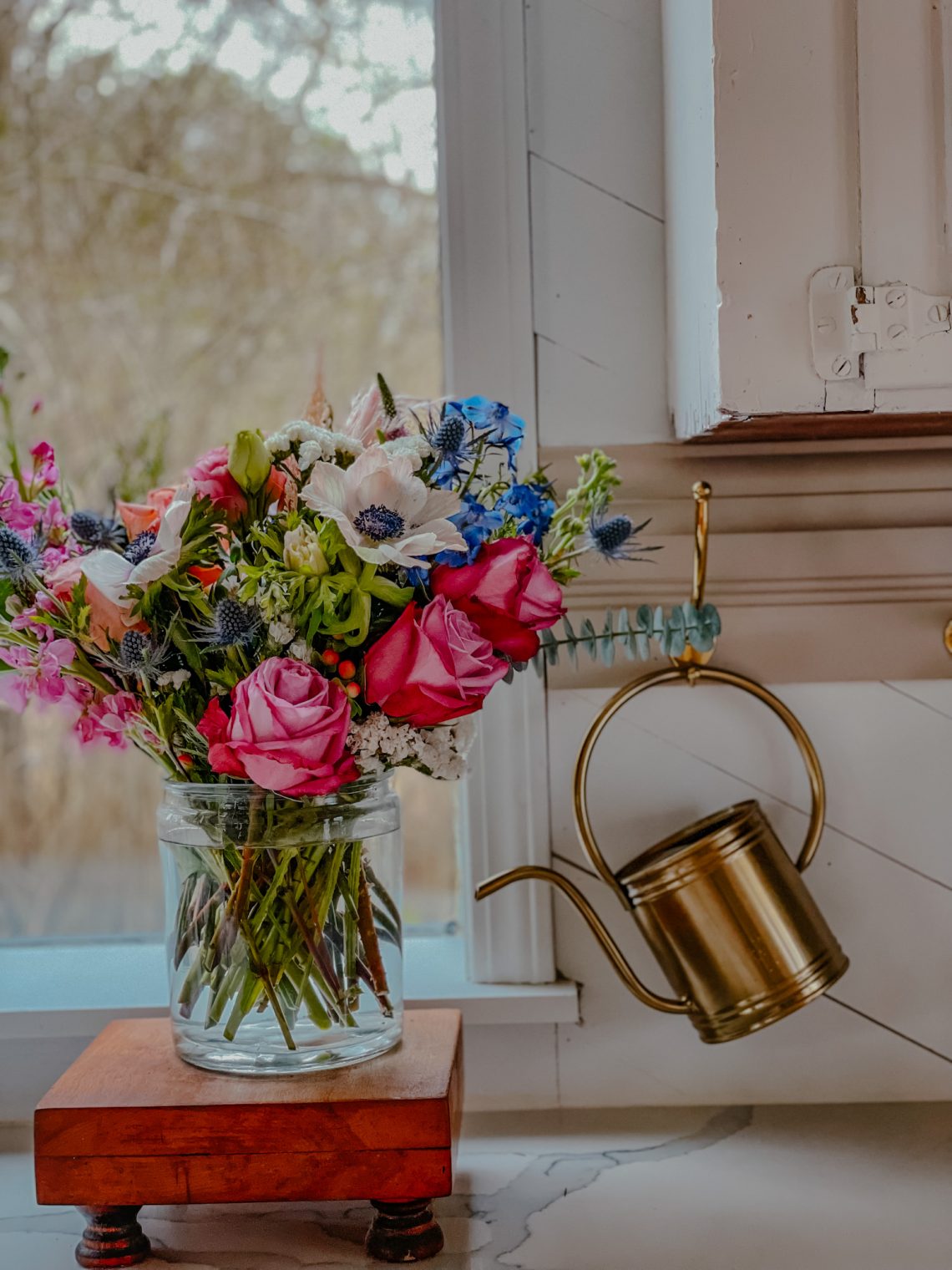 5 Tips Keep Fresh Cut Flowers Thriving
Valentine's Day is LOVE day, but it's also flower day in my book! I'm not a florist, but my mom was before I was born so I've learned a lot about florals from her. She taught me a few tips and tricks I wanted to share.
Flowers are such a sweet gesture. I love receiving them personally. I don't know about you but I want to keep my fresh flowers alive for as long as possible! These tips will help you make the most of your gorgeous arrangement.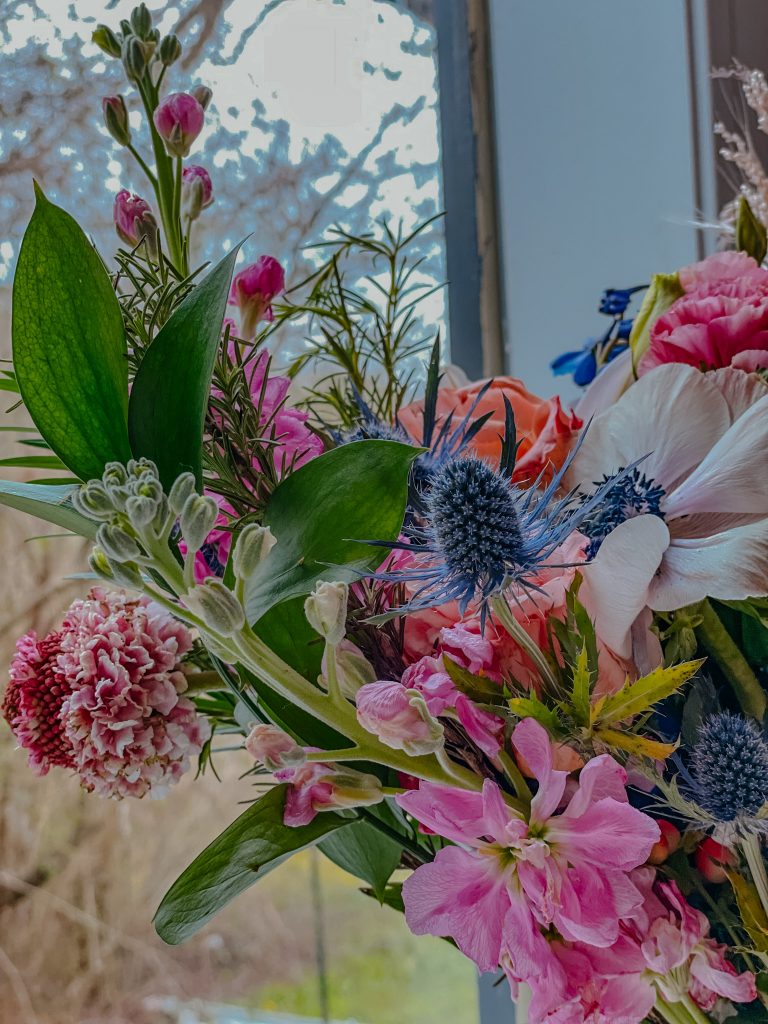 First things first! TRIM!
Trim each stem about 3/4 of an inch at an angle. Then, simply place them in water! Remember, they're thirsty, so don't delay! Fresh cut flowers need water to thrive.
Trim again – it works! 
Yep, you should actually trim your flowers about once every 3 days! Same as before, at an angle cut 3/4 of an inch or the brown part of the stem. This will keep you flowers lasting longer 
Flowers like water…
Every two days or so, change out the water. You'll notice your flowers really do drink a lot of the water (and fast!). Go ahead and pour out the previous water and fill the jar back up with fresh water every two days.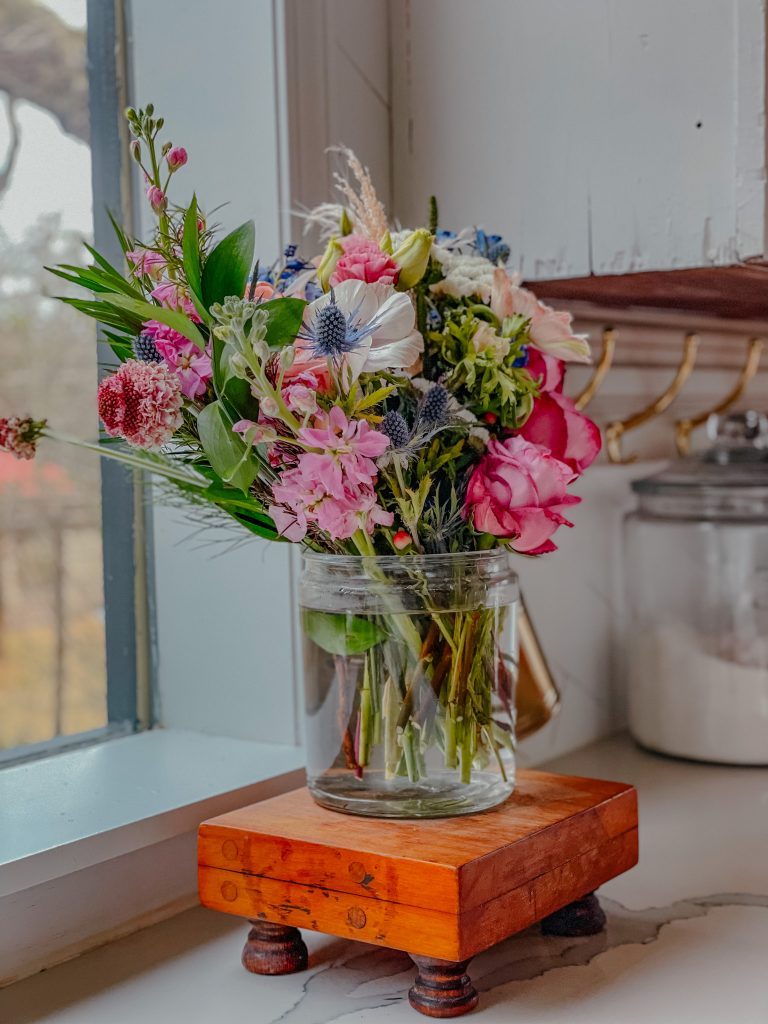 Magic trick – bleach 
This sounds scary but trust me. Add a tiny bit (just a few drops) of bleach to the water each time you change it. This keep bacteria from breeding and keeps your water crystal clear. 
Make them last 
One of my go-to tips for making my flower arrangements last is reworking them. What I mean by this is throwing out any of the dead stems and keeping the ones that still look gorgeous. I've been known to add from my yard or garden to help fill spaces in! Some flowers are more hardy than others and they last longer. Add a sprig of rosemary from your garden as a filler and try to keep the arrangement for as long as you can! I make my fresh  flowers last weeks! 
Hope this tips help! Flowers are beautiful. Enjoy!