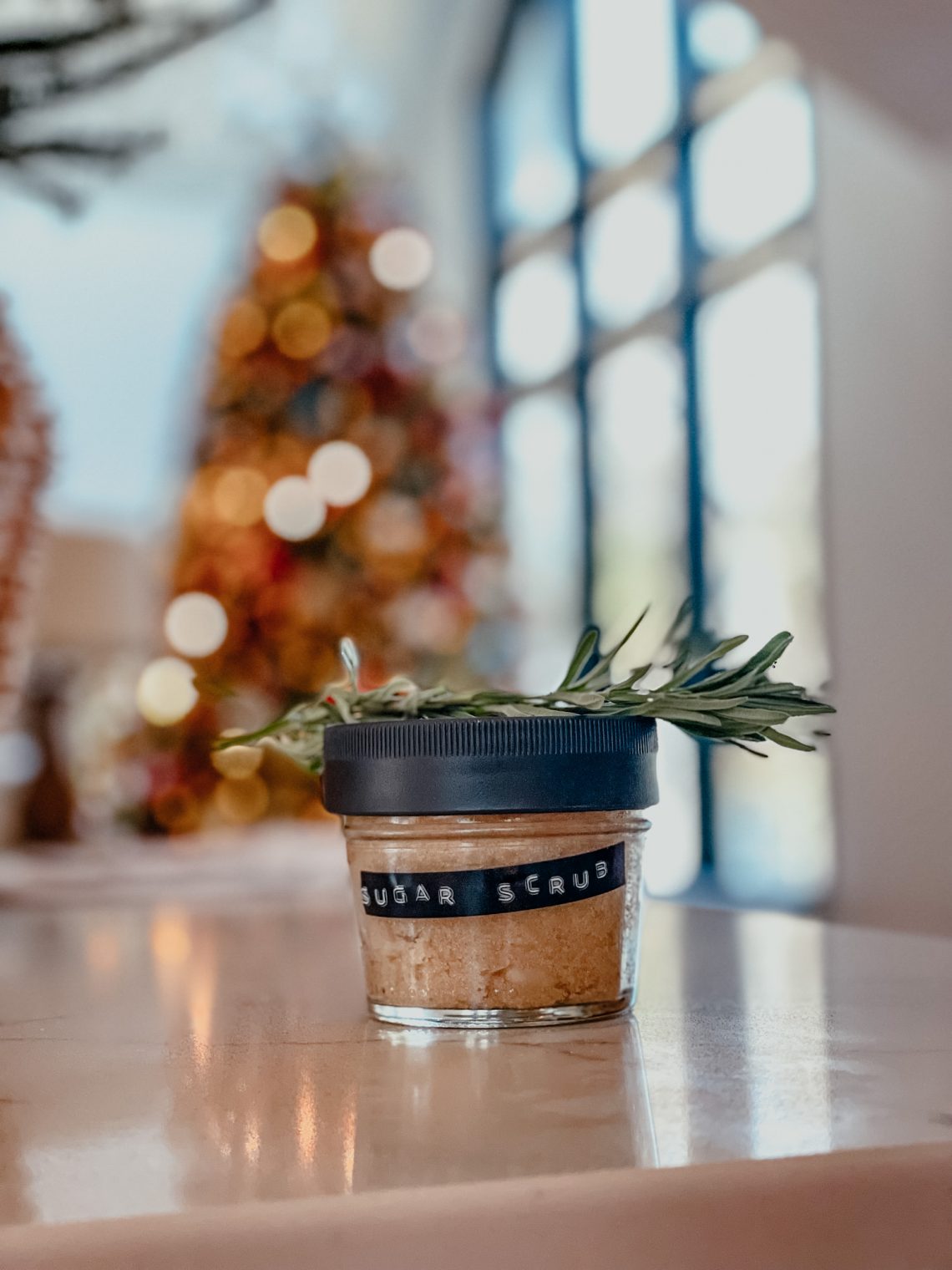 Looking for a last minute gift idea that doesn't cost much money? SO WAS I! I was brainstorming for a quick gift idea that would make someone feel pampered. Personally I love to use a nice smelling scrub in the shower. Especially if I'm shaving my legs! So I grabbed some little glass jars and made this quick gift! 
Truth be told – I had all but one of these items at my house already. You probably have everything you need for this also! (TIP – many times you can find glass Ball jars at thrift stores!) 
For this project I wanted all the jars to match! 
What You'll Need:
5 cups granulated sugar 
4 cups brown sugar 
4 cups coconut oil 
45-50 drops of lavender essential oil 
12 glass jars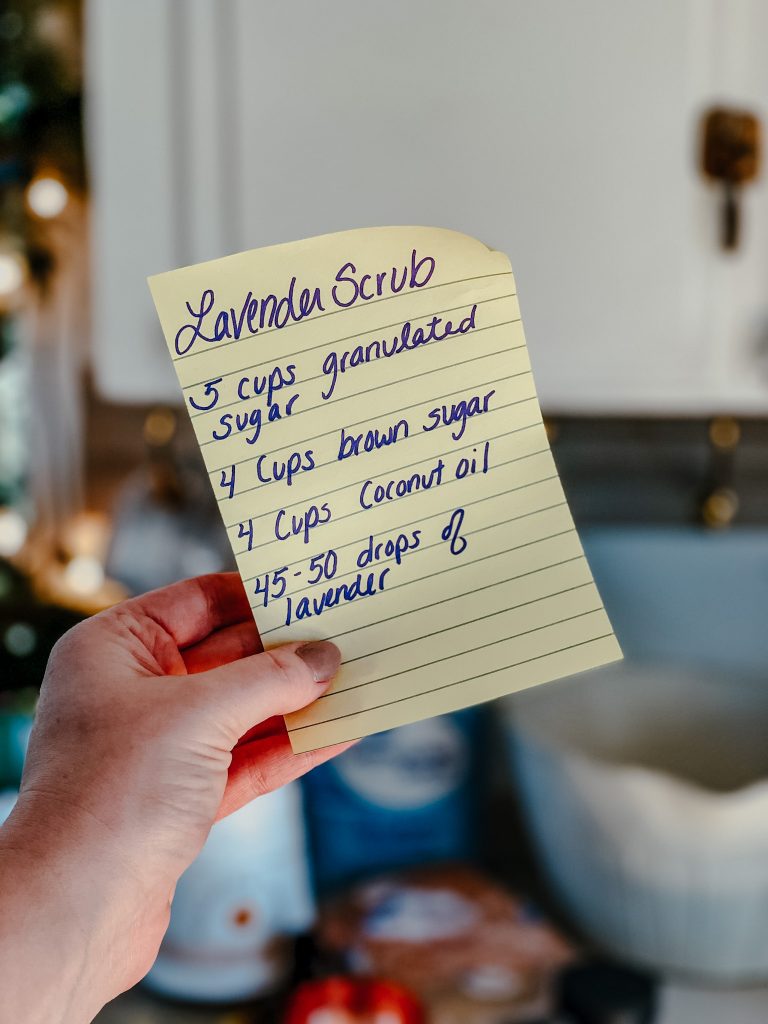 Grab a big bowl. Combine everything listed above! The coconut oil will be a little firm so ground it up like you would if you were making ground beef! Next I started blending it with my hands. You just want all the ingredients to be well blended. 
Once everything is mixed well and is the color of light brown beach sand, YOU'RE DONE! 
Now this is the fun part! Put the sugar scrub in glass jars! The glass against the sandy color sugar is very pretty! You can fancy it up a bit more if you'd like! Tie it with twine or yarn and add a sprig of lavender. I used my label maker and labeled mine! 
Tada! There's you a quick easy gift idea! Smells amazing and it's sure to be a hit. I'm gifting mine to ladies in a rehab program and I also made a jar for my momma! This would make a great teacher/hair stylist/nail tech gift! Don't forget to keep a little jar for yourself too! 
Recipe for single jar:
1/2 cup granulated sugar 
1/2 cup brown sugar 
1/2 cup coconut oil 
5 drops lavender 
glass jar