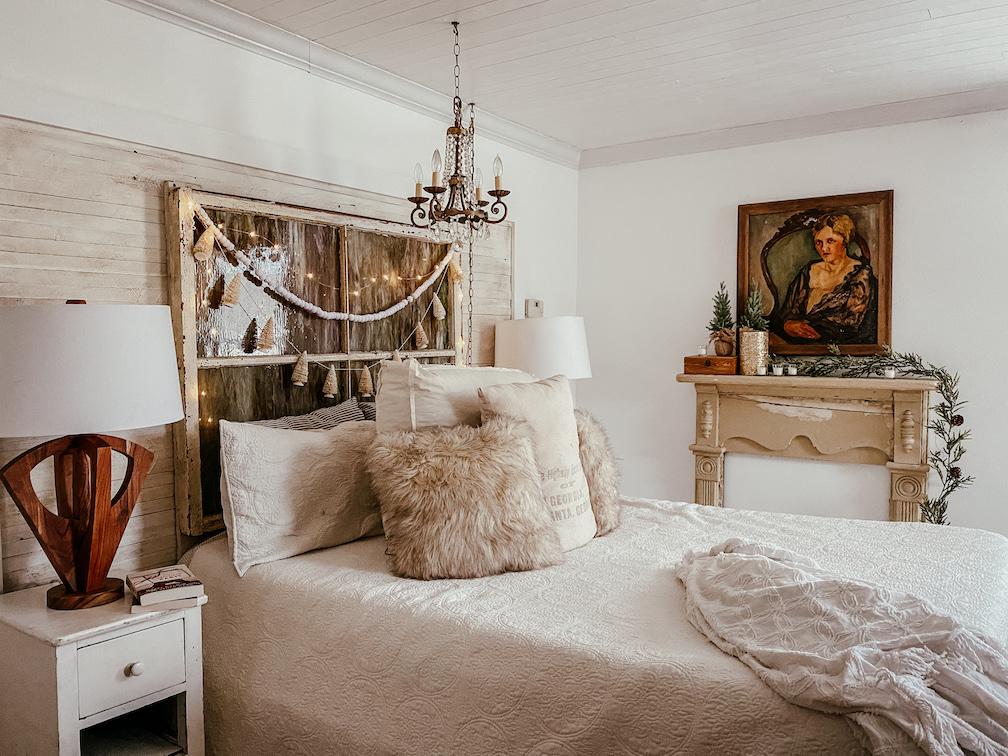 I'm a little late in the season but let's be honest, it's never too late for extra Christmas cheer! I added some extra cozy glow to our bedroom this December!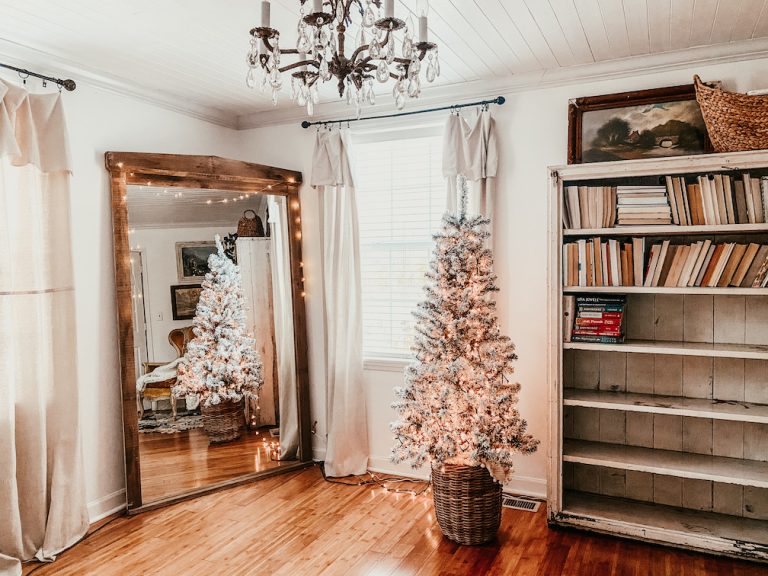 We have an old mantel in our bedroom. It's one of my favorite spaces to style. I just added some sparkly leftover garland and trees.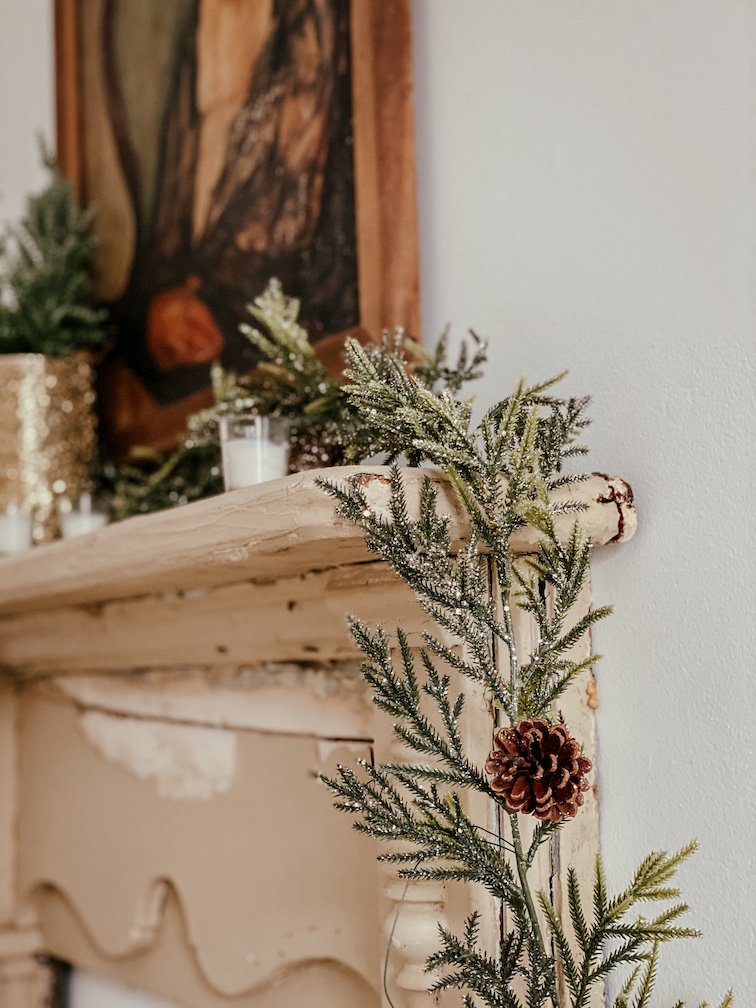 I added some garland galore and fairy lights above the bed! I love using multiple shapes and colors of garland. It can be so fun!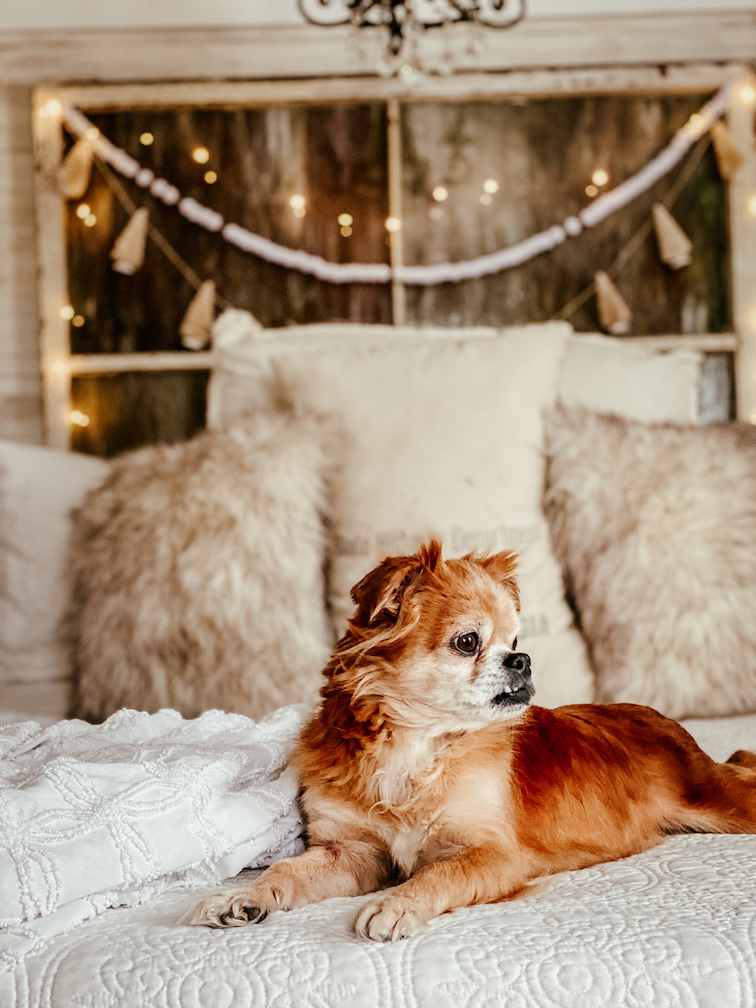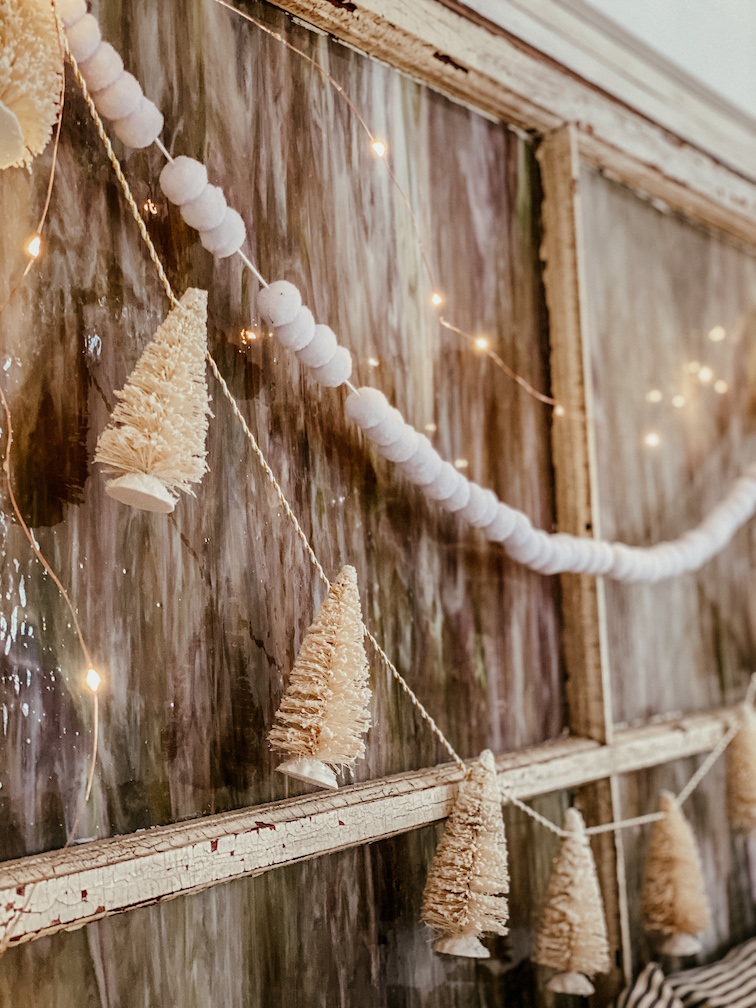 This is our first Christmas to have a tree in our room! I've so enjoyed reading books with the cozy glow! I put the tree in a basket to add texture!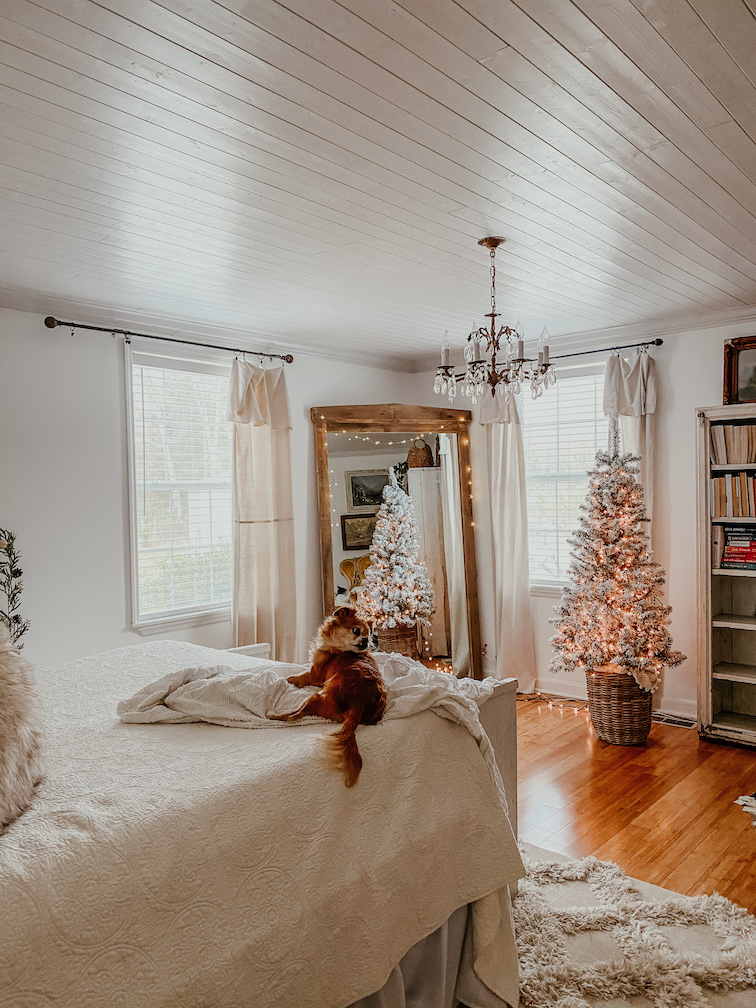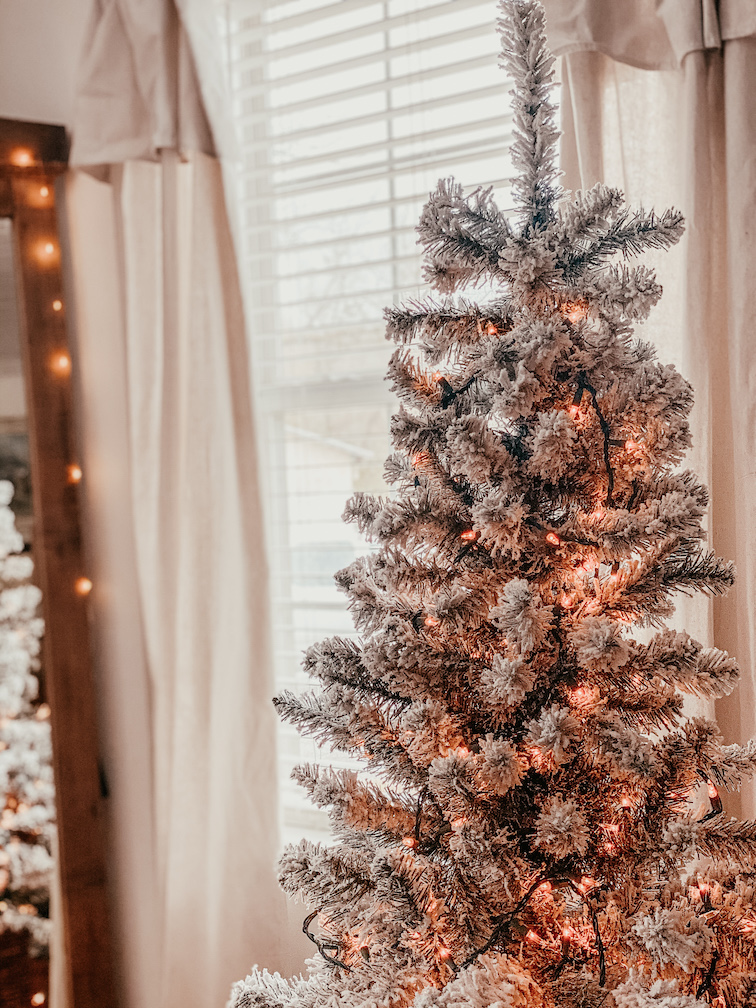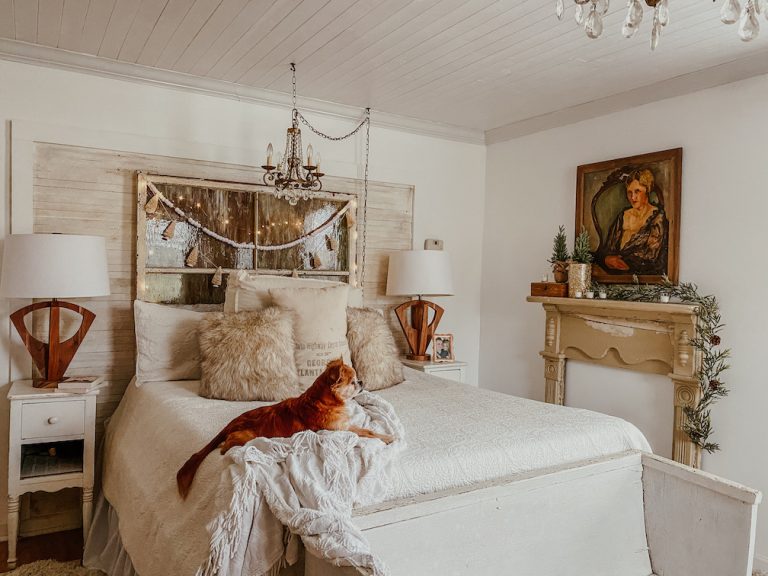 We're all set for Christmas now! I'm so glad I decorated our bedroom for Christmas this year!