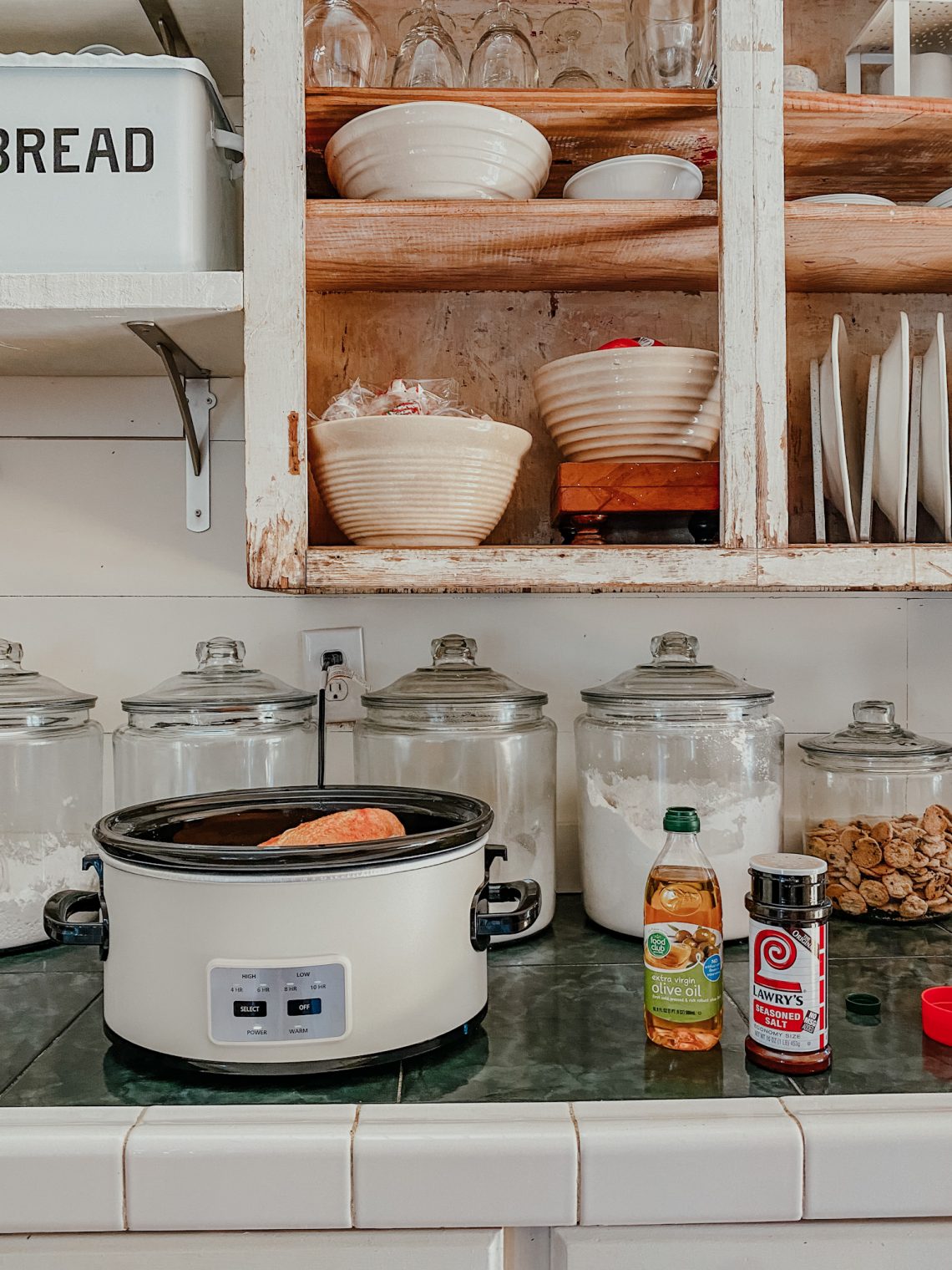 Thanksgiving Day is coming up! It's such a special day. Family, food and relaxing – can a day get any better? I love all the yummy food. 
Growing up I never really liked Thanksgiving turkey. I always thought it was dry and bland. But not this turkey! It's is very flavorful and juicy! Not to mention, so simple to make! You will only need three ingredients and a crockpot! For years this has been our go to turkey recipe. 
What You'll Need:
Turkey Breast with Bone 
Olive Oil 
Lawry's Seasoned Salt 
Crockpot 
The Bird 
So we usually get the smallest Turkey breast with bone that we can find unless we're feeding a larger group of 8+. In that case we'll do a larger turkey or even two turkey breast in separate crockpots. Make sure the turkey you pick will fit in your crockpot! (This is the crockpot we have and it's a nice size.) You also will want to make sure your turkey is thawed out.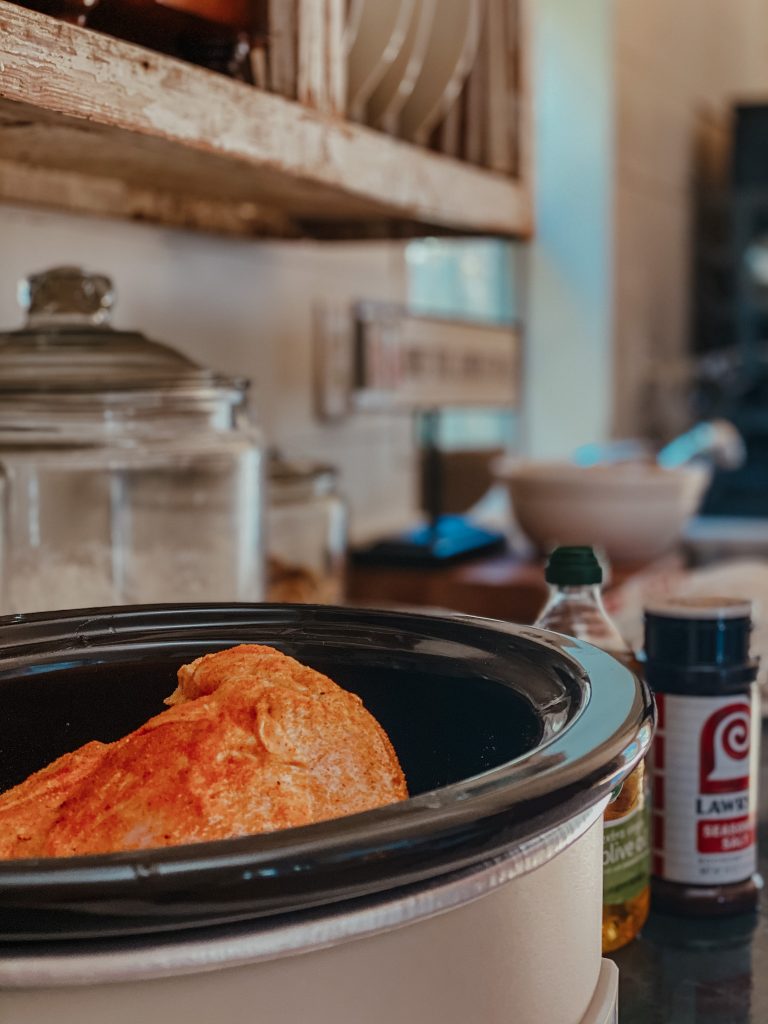 What to do:
Easy, easy! Prep your turkey breast (unwrap and pull out the pack.)
Next, you're going to coat the whole turkey inside and out with olive oil. This is going to keep the turkey from getting dry and help the seasoned salt stick! 
Add the seasoning! Very liberally cover the turkey in Lawry's seasoned salt. Don't be bashful! Add the seasoned salt all over. You want the turkey to be completely coated in olive oil and seasoned salt.
Put it in the crockpot on low for 5-6 hours until it reaches over the temperature of 165 degrees. 
This is the important part! After cutting the turkey, pour some of the turkey juice from the bottom of the crockpot over the turkey slices. This juice is very flavorful and will keep the turkey juicy and delicious! 
That's all! We use this recipe year after year and it's always so yummy! I hope this blog post helps you! There's nothing like being gathered with family and good food that was simple to make! I hope you enjoy this Holiday season and it's full of traditions and memories. From our home to yours, Happy Thanksgiving.