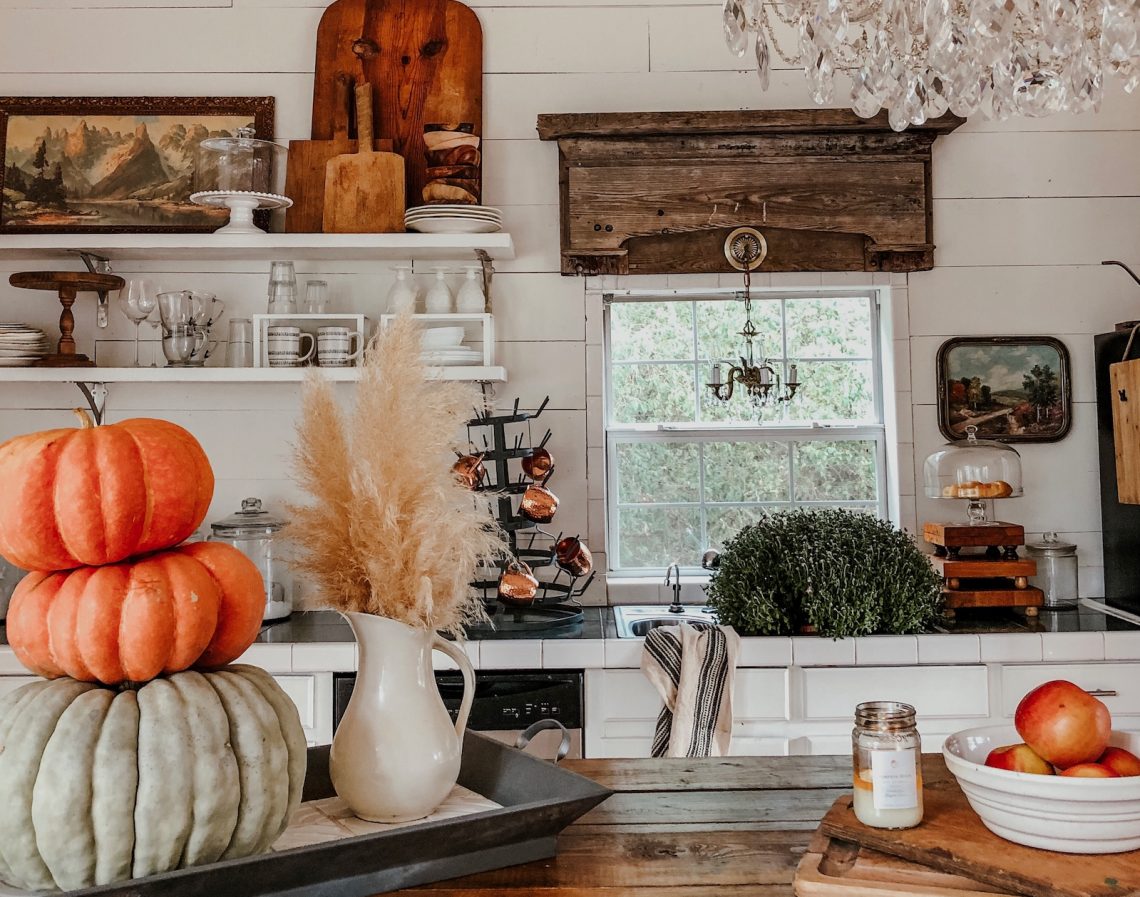 I'm so exited to share about my Fall decor! If you're coming from Grey Birch Designs' blog, WELCOME!! I'm joining some amazing bloggers in sharing our festive Fall homes. So be sure to follow along the hop to see their amazing homes! Today I'll be sharing what inspired me for my Fall decor and a few spaces throughout our home! 
You'll see lots of deep colors throughout our Fall decor this year. These natural Fall colors bring me SO MUCH INSPO! I love all the different tones of orange Fall brings! I also love both deep purple and wheat colors! All of the colors remind me of taking a drive through the mountains of Gatlinburg Tennessee. However, you also spy white pumpkins too! I love the contrast of a white pumpkin next to a bright one! 
Let's start at the front porch! Pumpkins and festive Fall tones for sure!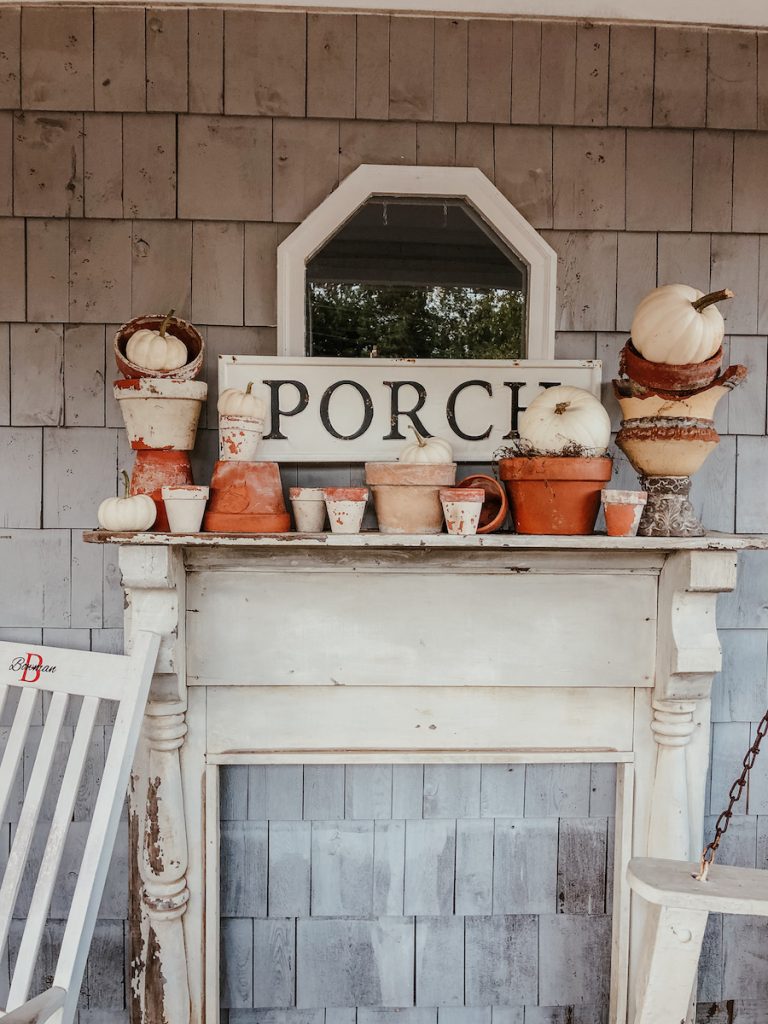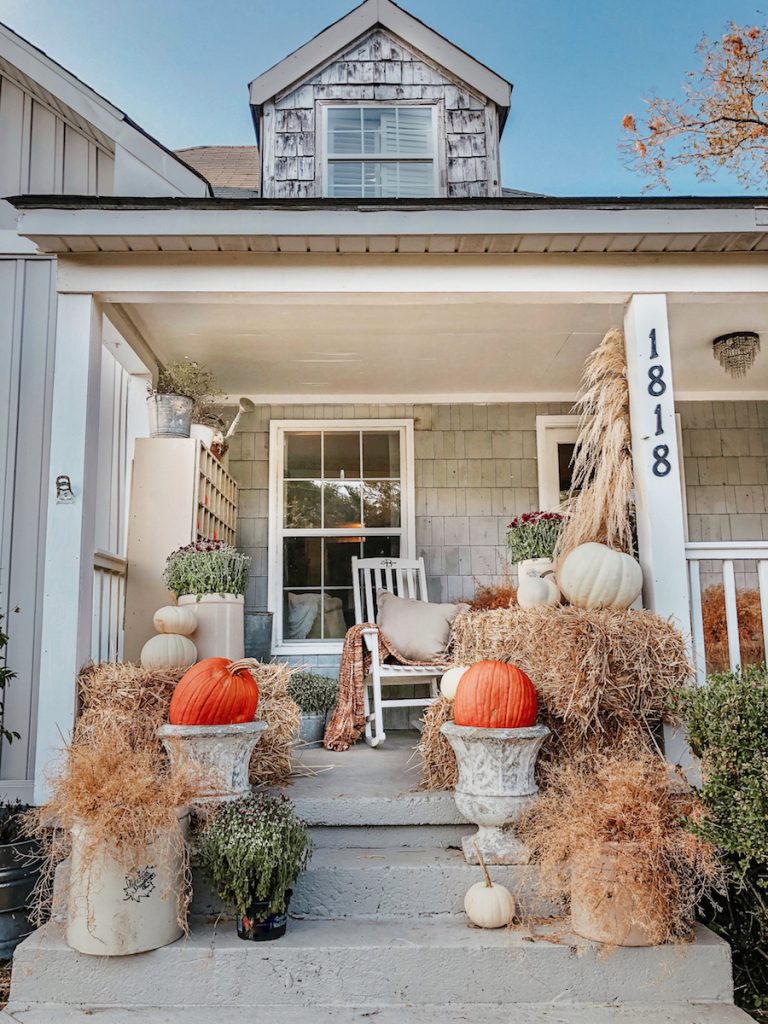 Next the kitchen! Which is probably my favorite room in the house. Bright pumpkins and wheat colored pampas grass. Also, I amped up the warm tones in the kitchen by pulling out all the COPPER things!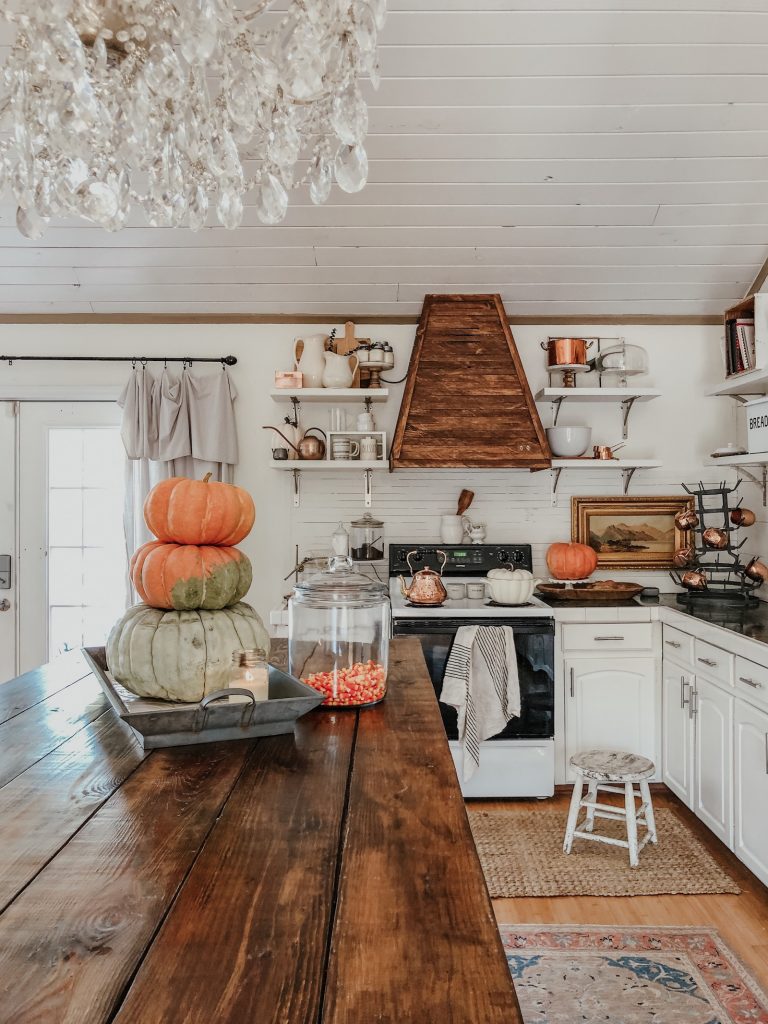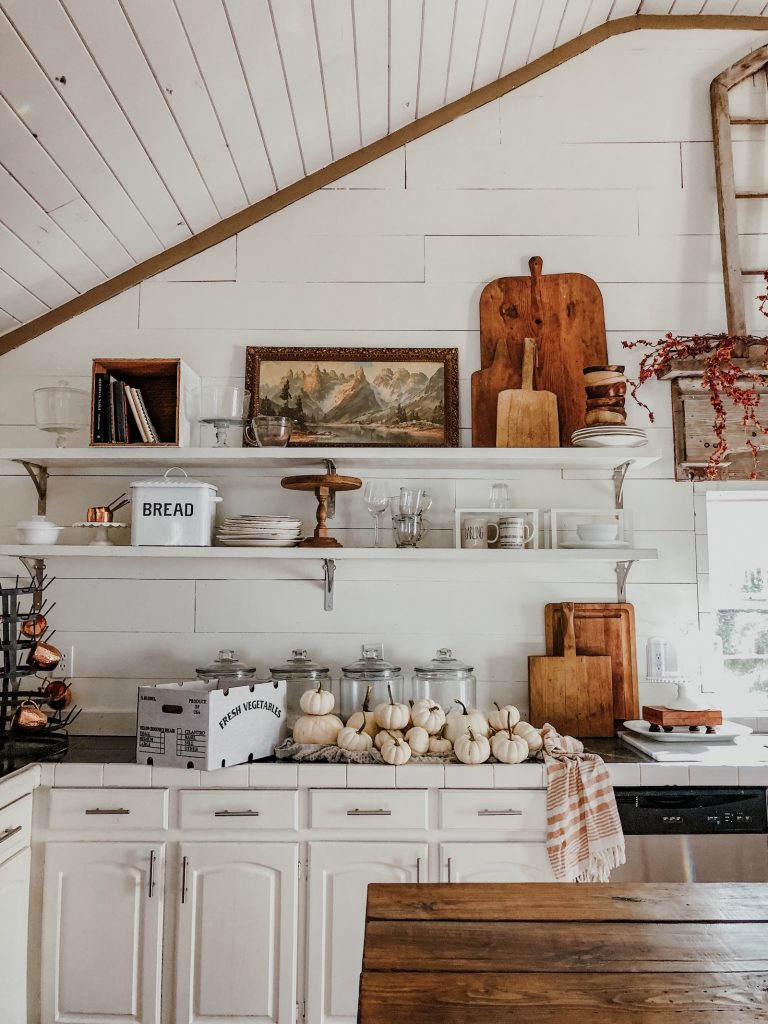 At the beginning of Fall, my momma came for a visit and she made me this wreath out of pampas stems found on the side of the road and my back yard. (You can see how she made it on my Instagram Story Highlights)  I've enjoyed this wreath and it makes me feel like a piece of my mom is close all season long although she's 10 hours away from me.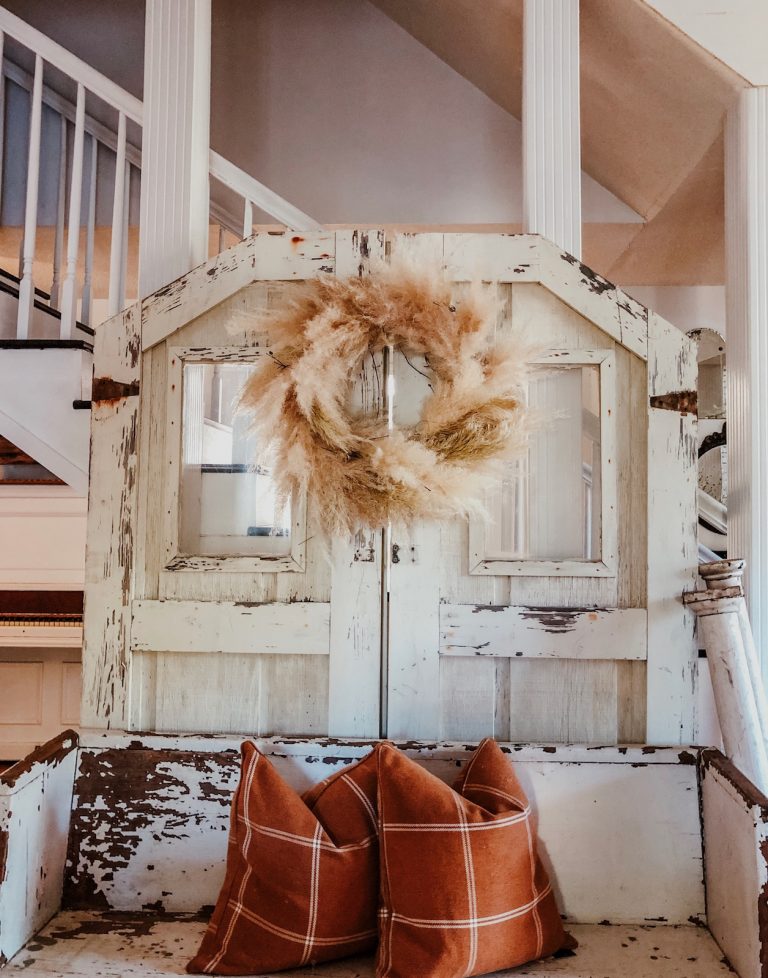 Alright, buddies! That's a few views of my home this Fall. I hope you enjoyed my little part in this Fall Home Tour. Next, be sure to check out my friend Life by Leanna and her beautiful Fall home! 
More friends in the Blog Hop: