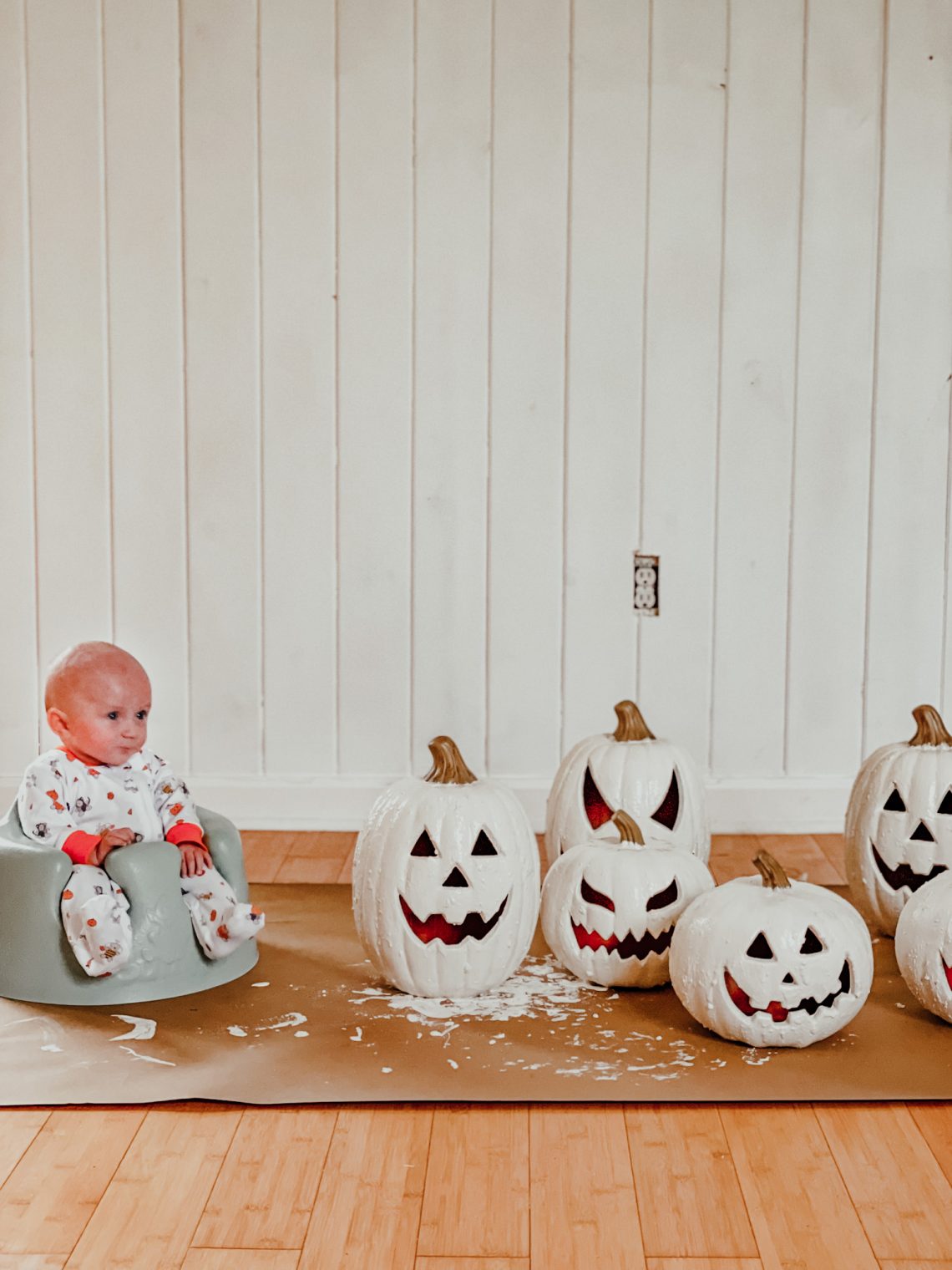 One of my favorite times of the year is fall. The cooler weather, the pretty home decor, cozy blankets, warm fires, and of course….pumpkin painting! If you've never painted pumpkins before, you have to try it this year. It's so much fun and they blend perfectly with any home decor you may have whether it's autumn OR Halloween. 
In order to paint the pumpkins, all I do is paint them once and then again adding flour to the paint – the flour will help the paint "stick" to the pumpkins so you don't have to worry about paint streaks or fading. I personally LOVE the color bone by Clark and Kensing which is what I used for these. 
For this project you will need:
Jack-O-Lanterns
Leftover white paint
Flour
An old paintbrush
This is such a simple seasonal project that the whole family can do. I'm so excited to style my mantel with these painted pumpkins soon! 
HERE ARE THE PUMPKINS I USED: