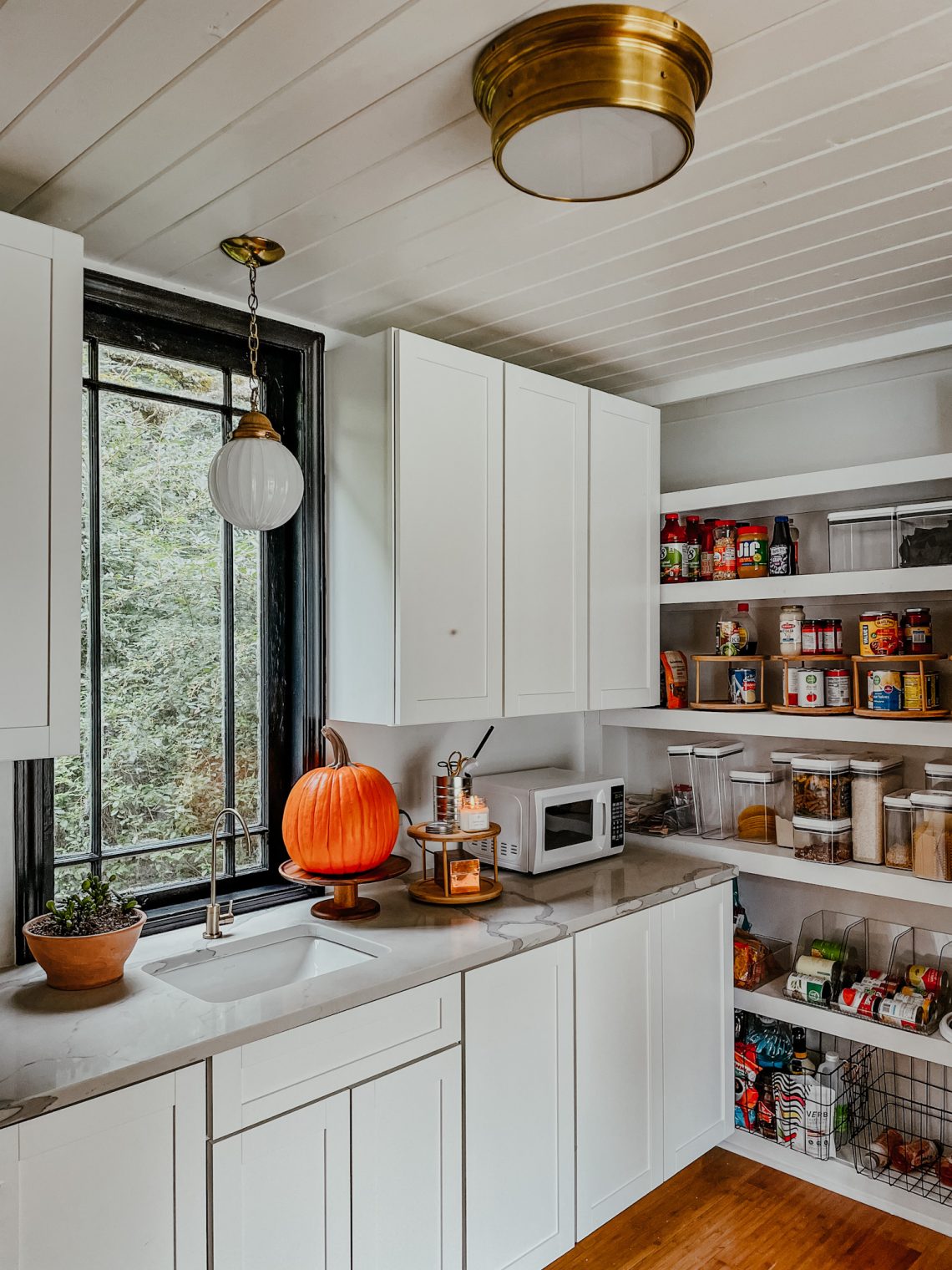 Hi friends! When it comes to organizing, Walmart has some amazing products and essentials. We recently added a Butler's pantry to our home since we previously had no pantry at all! I was so excited about this new addition to our home because we needed a functional way to store food once the baby came. Below I'm sharing a few pantry essentials from Walmart that I've been using for organizational purposes and have loved.
My tips are clear & spinning. Let me explain.. I prefer clear containers because they look clean and you can see what you have with a quick glimpse. Clear containers are also so much prettier than big, bulky boxes and original food packaging. I know decorating a pantry isn't necessary, however, keeping things looking tidy totally is! I also really enjoy trays that spin – they are a must in a pantry space. When you have these, no more rummaging around hunting for ingredients.
I was able to purchase everything I needed for organizing my pantry straight from Walmart Home – they have it all! From clear containers and baskets to spinning trays and glass jars, organizing my pantry was a breeze. Shop our pantry faves below!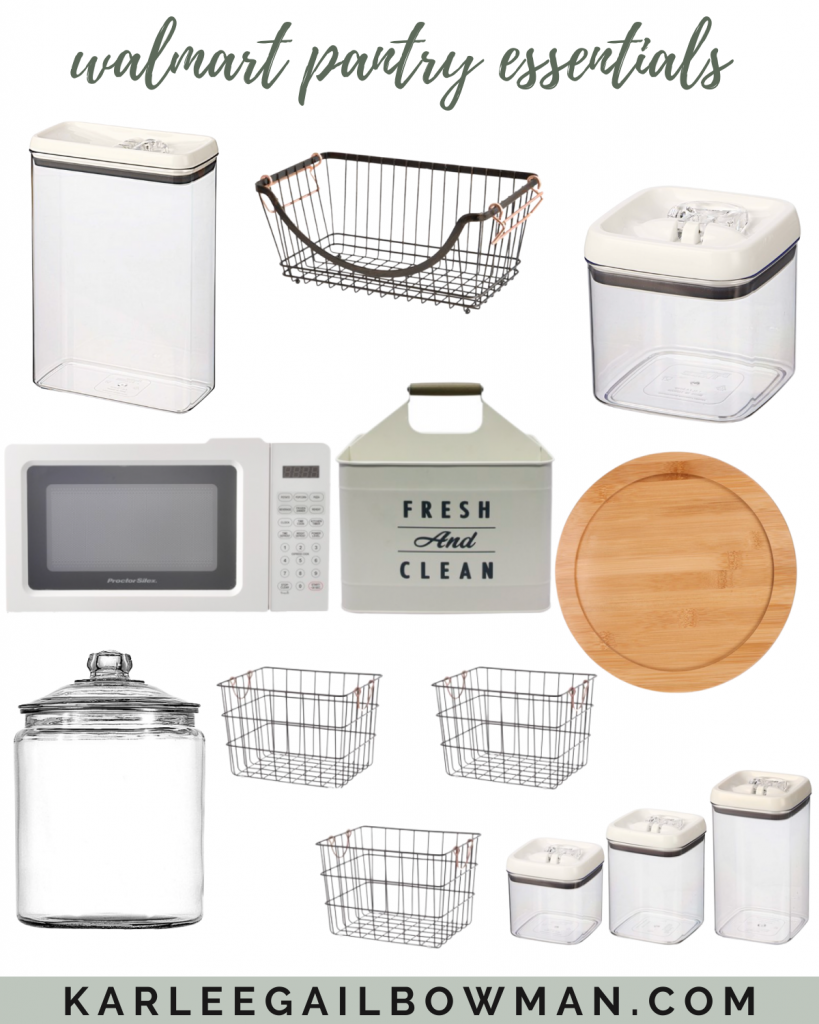 Thank you Walmart for sponsoring this post. All opinions are my own.