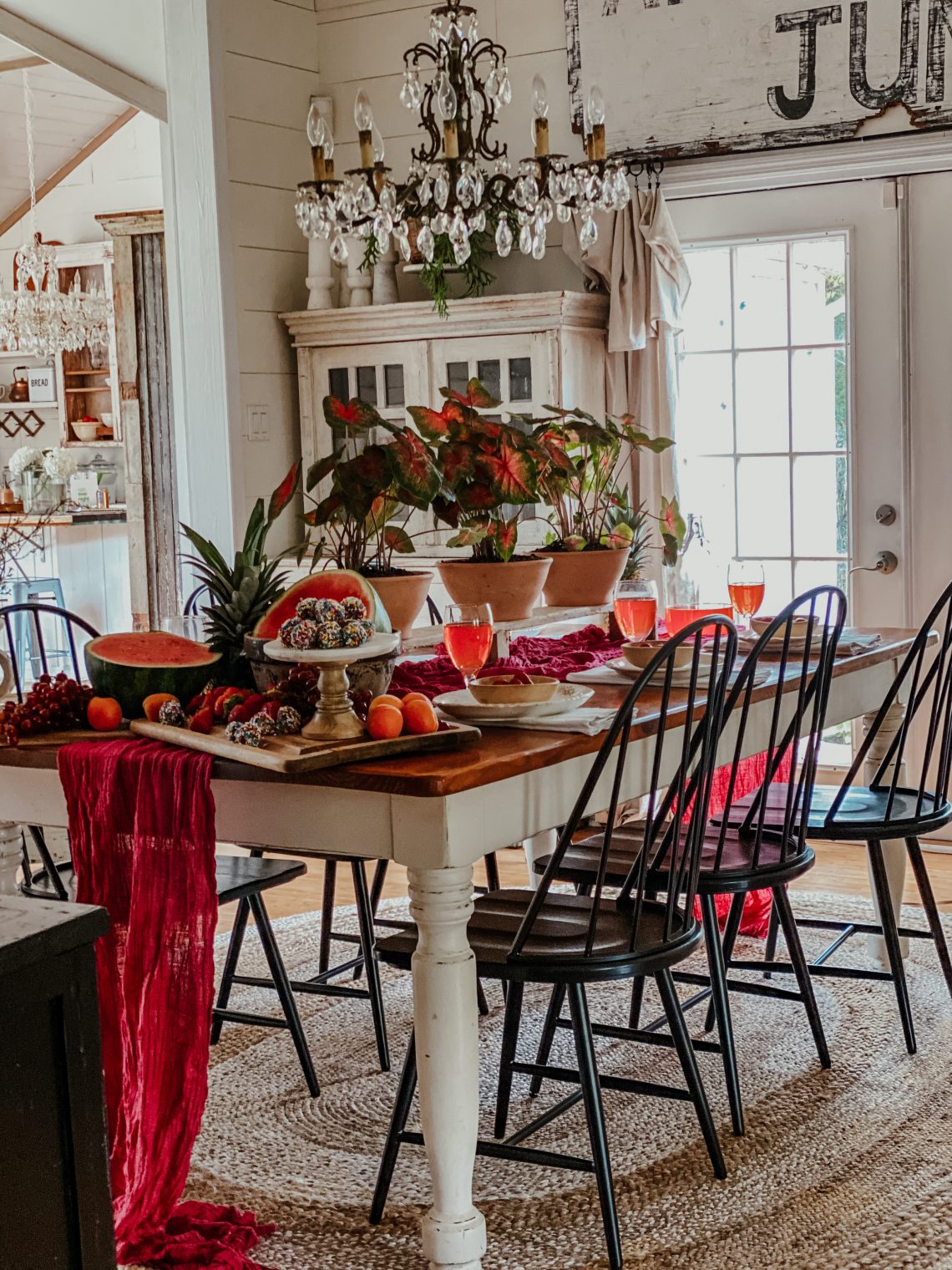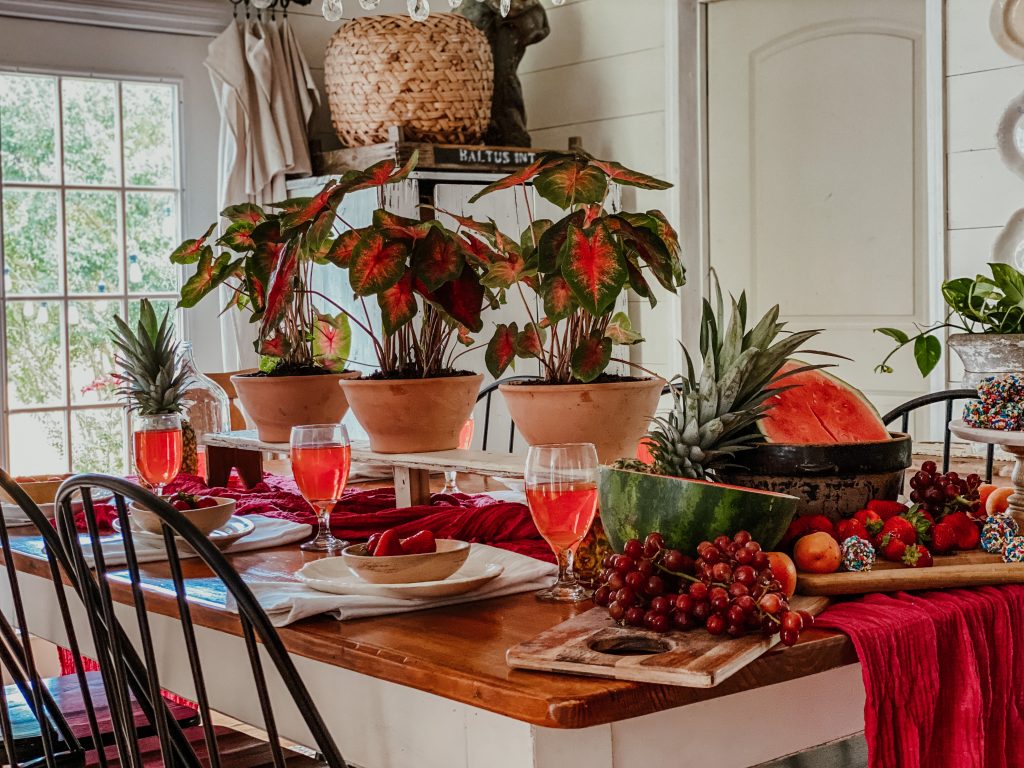 Tablescapes are one of my favorite ways to be creative! They can be so fun and pretty! I especially love summertime table decor. All the colors and fresh fruit make for such lovely space.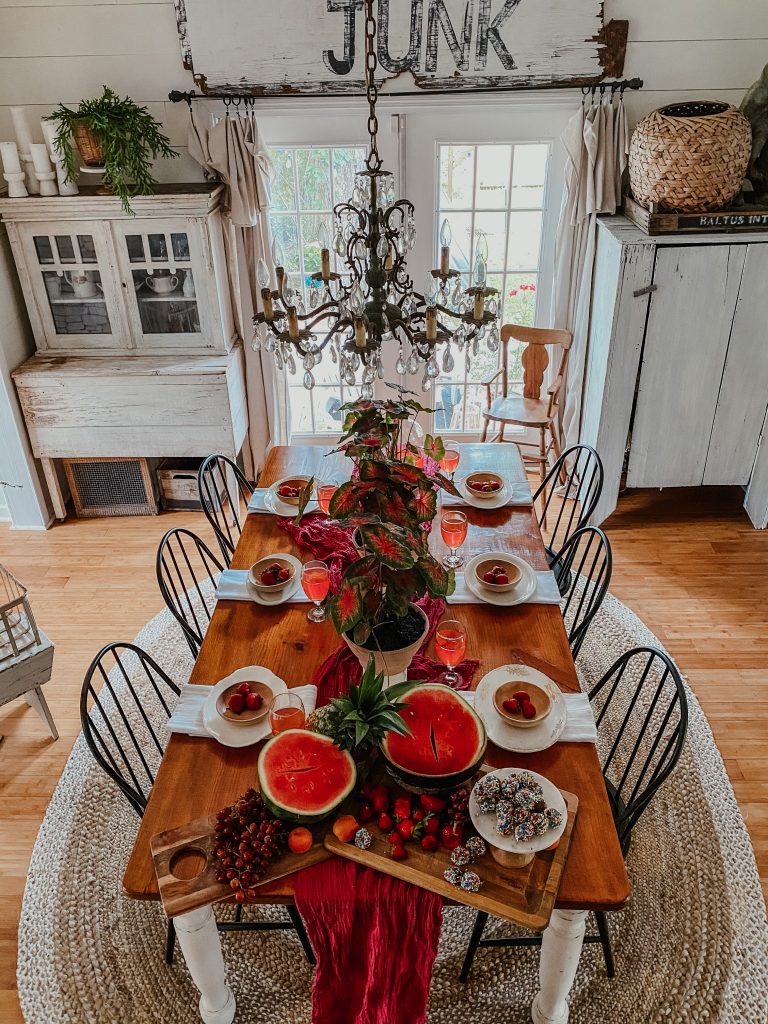 Every table needs LAYERS! I used this beautiful gauze runner that I dyed last fall as my top layer. Next I added some Classic Pink Caladium plants that I bought from a local nursery. I repotted them in a terra cotta bowl. The terra cotta color mixed with the colors of the caladium plant gives a nice bang. The PINK is perfect for dressing up a summertime table. Best part about this centerpiece? The plants can be enjoyed long after the party! If this table were set up for a bridal shower, the center piece would make a lovely "prize." 
 As far as plates, I used my classic old white ironstone. As I've said many times before, ironstone is always appropriate, timeless, and classy! I wanted to add a little warmth to each place setting so I dropped a wood bowl on each plate.
I love these pretty black wooden chairs that match the other black touches in our home. The color really pops with the white legs of the table!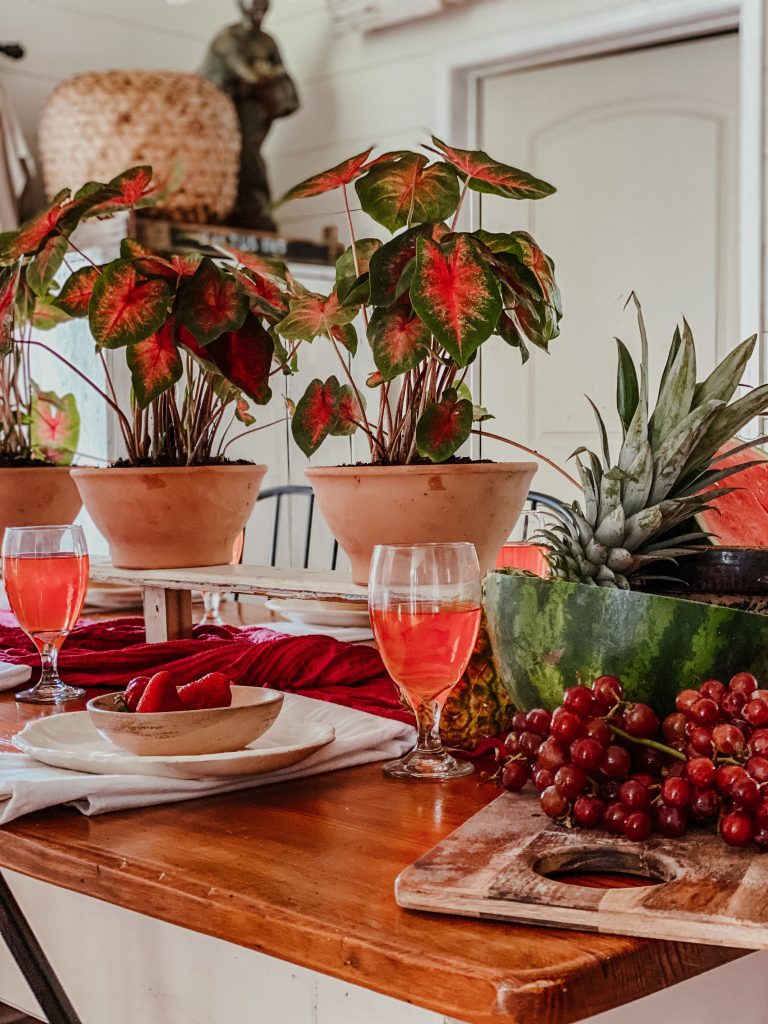 Those last minute details are truly what makes a table come to life! Like food!! Since its summer time, we're using lots of fruit! Placing some food on the table makes your table look inviting and also adds life, color, and uniqueness. 
And don't forget those drinks! Drinks don't have to be boring. I try to blend our beverages with what the table theme may be. For this table I used pink lemonade! Nice pitchers also add to your tablescape. 
Underneath each plate, I added a lightweight kitchen towel to act as a napkin for each setting. I love how fresh looking these are mixed with the white ironstone plates.
Now do you see what I mean about displaying creativity through a tablescape? It's like an art! One thing just leads to another and it can be so fun – almost like a hobby! I hope you can use some (or even all) of these ideas for a family/friends get together, party or shower! Thank you for taking the time to read my blog today!