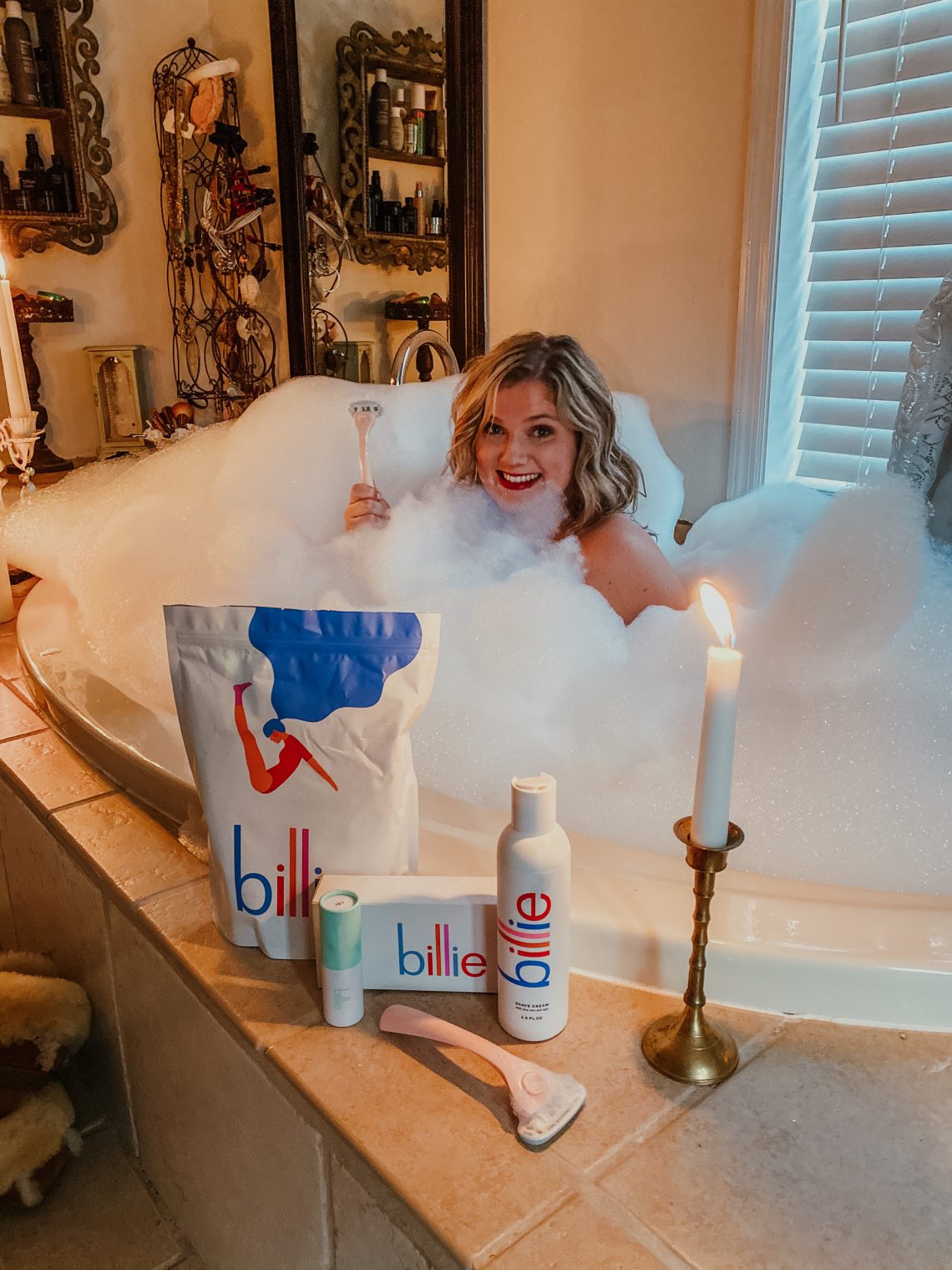 Billie Razor – Must HAVE!
If you haven't tried or heard of Billie, you are totally missing out! Meet the everyday essentials that your top shelf has been missing. I've been a Billie lover for a year and half, and since then, I've recommended it to basically EVERY woman I know.
This brand has so much to offer including dry shampoo, makeup wipes, super salve lip balm, razor kits, and more! Pretty much all the basic things a girl ever needs – the unsung heroes of an every routine. 
I am a huge fan of the Billie razor (the product that started it all for this company)! According to Billie, men and women shave differently. Often, women shave 10x the surface area and navigate more curves and angles. That's why we their razor was designed for Womankind. Best part? It comes with a magic holder to keep your razor stored safely on your shower wall and takes up little to no space at all.
Did you know that Billie is actually a subscription? Your razor starter kit comes with the handle, the magic holder, and two blades – all for just $9 + FREE SHIPPING! Also, choose from 5 super cute colors. Then, select your shipment frequency based on how often you shave! Yes, you heard me right… it's going to be delivered straight to your door just like any Billie product you purchase.