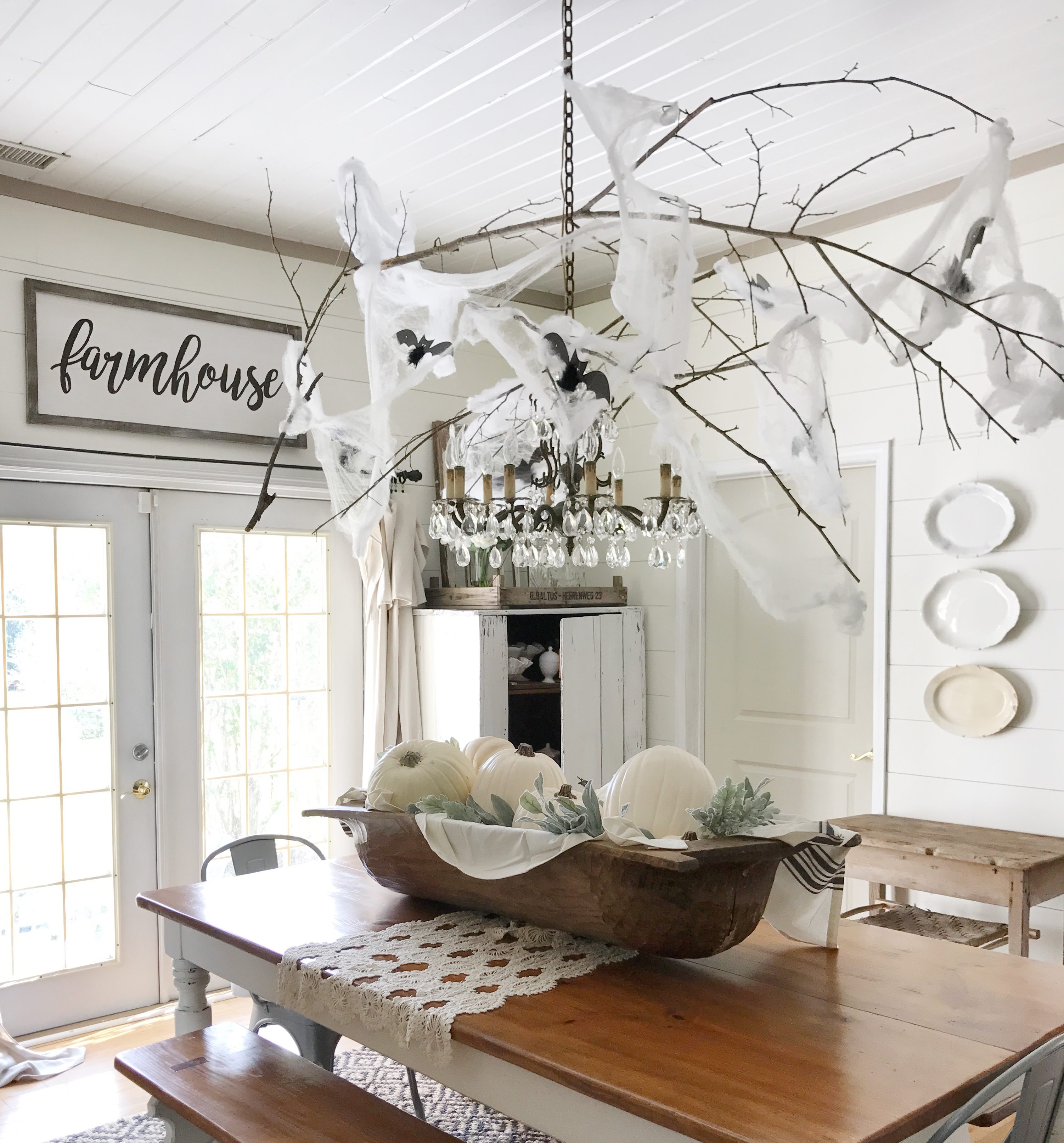 Spooky Flying Bats Dining Room Décor
Halloween is nearly here so I decided to play in the (fake) spider webs.? ? Honestly, this was my very first time decorating for Halloween and I had a blast! ? I was inspired to bring elements of the outdoors inside on this project.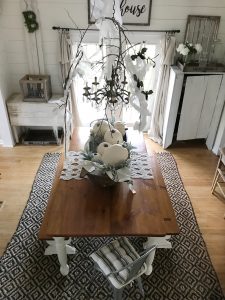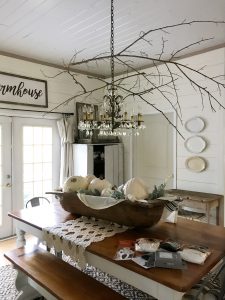 What I used –
Tree Limbs (Our backyard)
Clear Fishing Wire
Finishing Nails
Fake Spider Webs  (Target Dollar Spot)
Paper Bats (World Market)
What I did-
We hung tree limbs from our ceiling with clear fish wire and finishing nails. Our goal was to make the tree limbs to look abstract around the chandelier.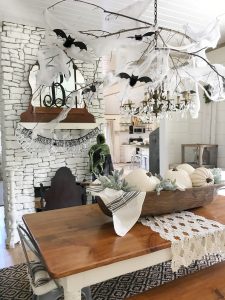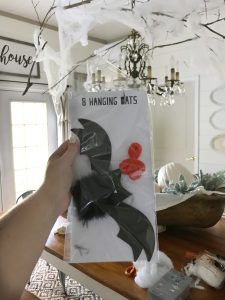 Next, I intertwined the fake white spider webs into the tree limbs. The webs looked better more stretched out. ? ?No tape needed, I just wrapped/draped the web around.
Finally, it was time to add the paper bats from World Market. ? So I added those all around the limbs and webs.
BAM, and we're ready for Halloween!! ? This little festive touch didn't cost much money at all! ? Side note – nailing sticks to our ceiling was definitely fun! ?
Cheers to spooky decor, spider webs and pumpkin spice lattes.?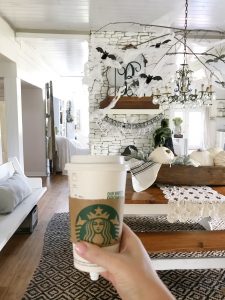 Thanks for Reading!!
–Karlee Bowman