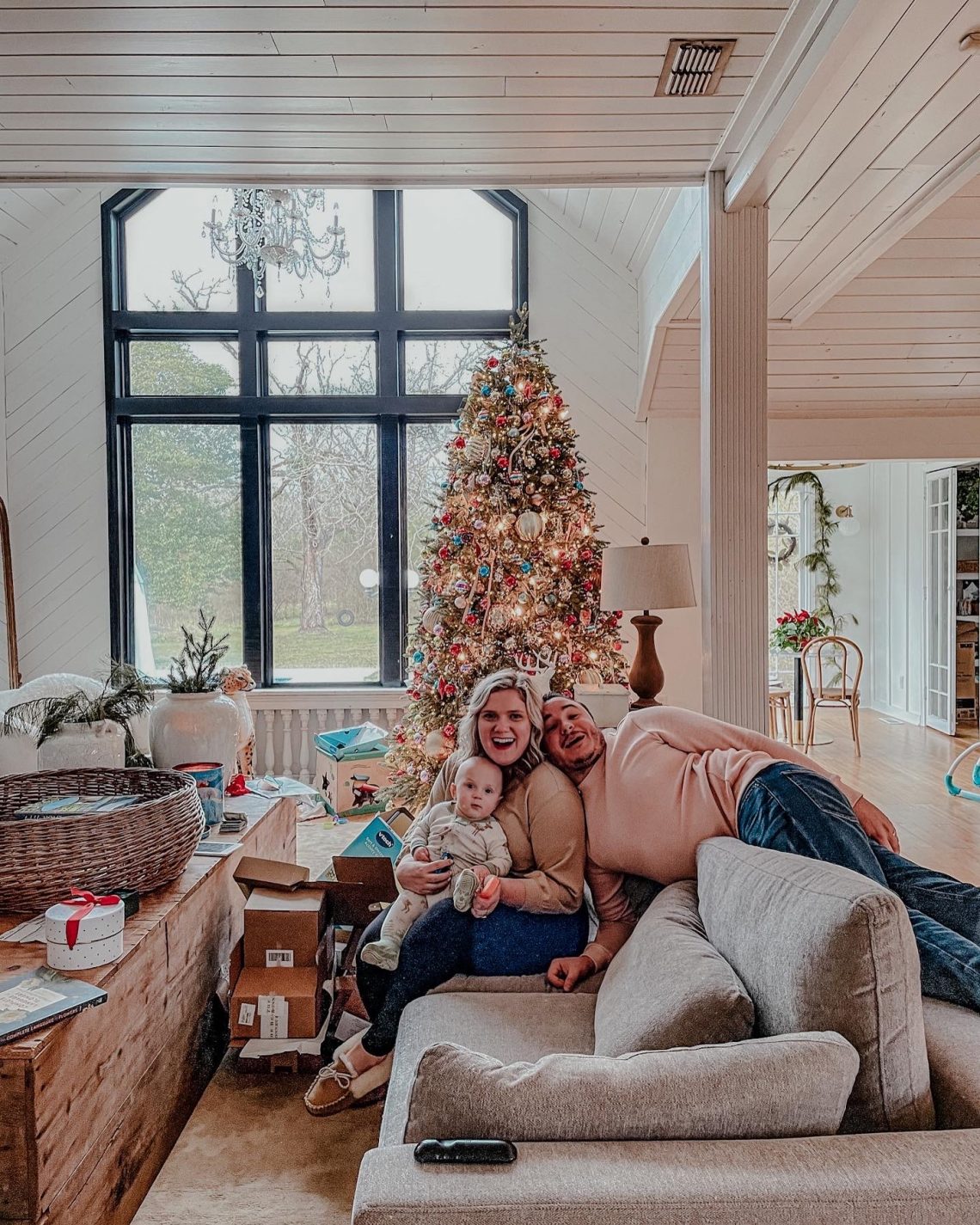 As much as I love decorating for Christmas in our home, I also love taking the decor down when Christmas is over. Taking down the tree, pulling down the garland, and sweeping my house… I love a fresh clean slate after Christmas. Below I'm sharing the steps I take perosnally when putting away my Christmas decor
I cannot emphasize this one enough… Containers! I make sure I have plenty of large containers with lids to keep all of my precious Christmas trinkets safe during the off-season. Ideally, I love the clear containers so I can see what's in them without having to open them back up.
Before anything else, I start by taking down my Christmas tree. Tree storage bags are a game-changer and we've used ours for many years now. Lots of trees come with a storage bag, but if you don't have one, you can buy one pretty much anywhere. For breakable ornaments, I highly recommend containers with dividers. After the tree is down and I've accomplished the biggest job of all, I take down the rest of the decor in the living room from the built-ins and mantel to fresh garland and seasonal pillows.
Next, I head to the kitchen. I individually wrap all of my antique Santas and store away any other seasonal items, including those in the cupboards like Christmas mugs!  Then, onto the dining room and beyond.
Finally, to the porch and outside decor. I save this part for last! The small outside decor has it's own storage bin. I basically put away my Christmas decor in the same order I put it up. Taking it down goes MUCH faster each year though. I do take the time to wrap each breakable item so it's in great condition for the next year! 
Next, I give my home a good dusting and sweeping! To me, this is the most satisfying part of it all. During the holidays, our home feels very full, so it's nice to take everything down and have a fresh, clean start for the new year! 
After everything is done, I pause and look at my home. Yes, it does feel a bit empty after Christmas, so I usually light a cozy candle and I set my winter mantle! 
Setting my winter mantle is the last thing I do. I mostly keep it very simple since Christmas decor is overwhelming. I add a vase and/or candles! Decorating my winter mantel counts as my reward for taking down all my Christmas. That's why I save it for last! Then, we cozy up by the fire with a fuzzy blanket and enjoy the rest of winter.