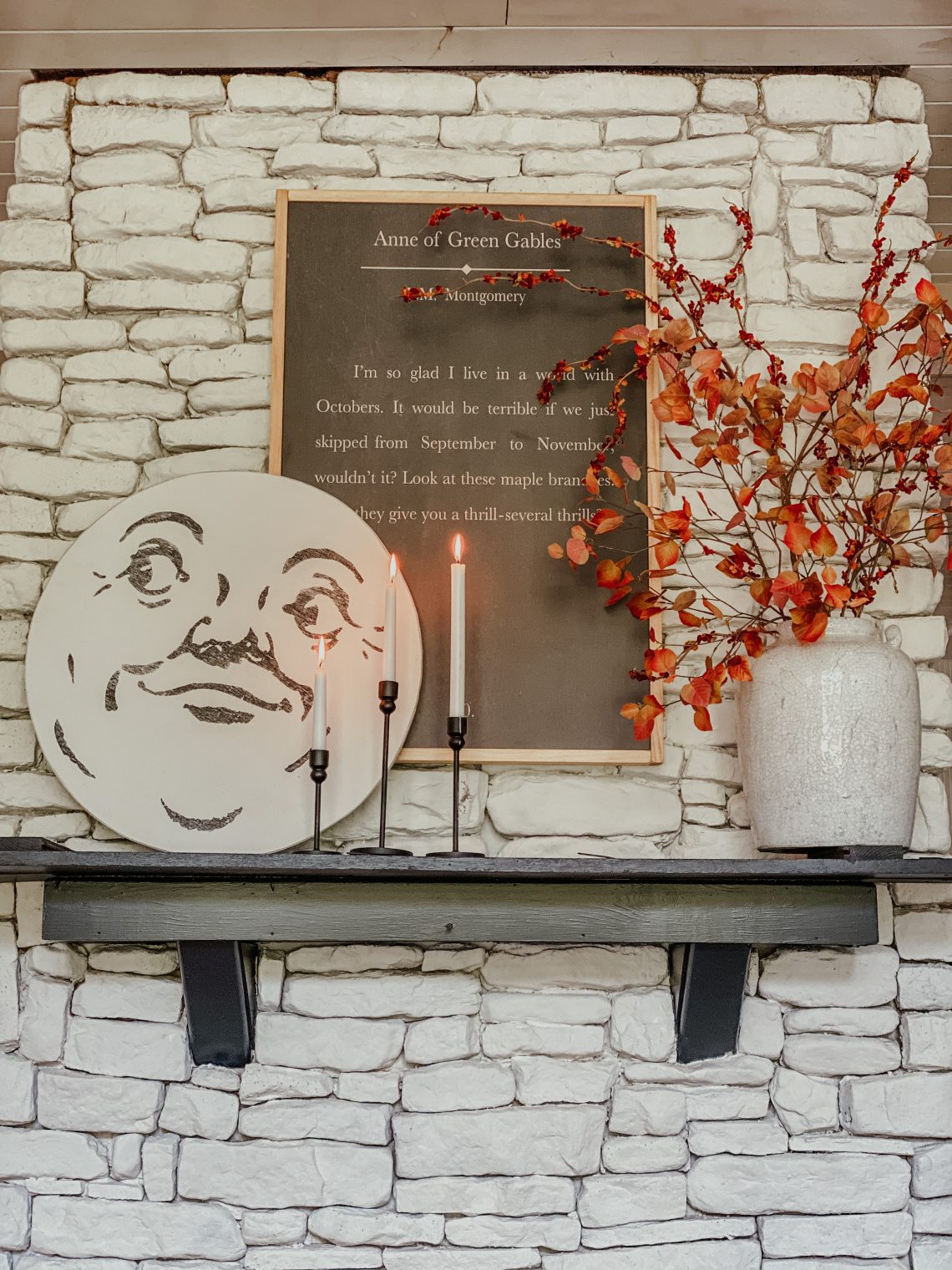 Fall Mantel – Man on the moon
This year I wanted to mix subtle Halloween vibes and bright fall colors in our home to display the best of both worlds! I thought the mantel in our living room was the perfect place to combine the two looks. To achieve my fall vision, I went with dark neutrals and bright foliage in a vase, and I absolutely love how it turned out. The faux stems add the perfect amount of whimsical fall touches to the room.
Personally, I think the candle holders exhibit both Halloween and autumn vibes, so these were the perfect addition to my mantel decor. The Man on the Moon has to be my favorite piece in the entire display.
L.M. Montgomery said it best – "I'm so glad I live in a world with Octobers." Aren't you? Life would be so boring and plain without the fall season. The smell of apples and pumpkins, the feeling of cozy sweaters, the warmth of campfires, and the beautiful shades of the autumn leaves. We'd really be missing out if fall weren't around!
I love this simple wall art because to me, it really puts the importance of fall into the perfect perspective.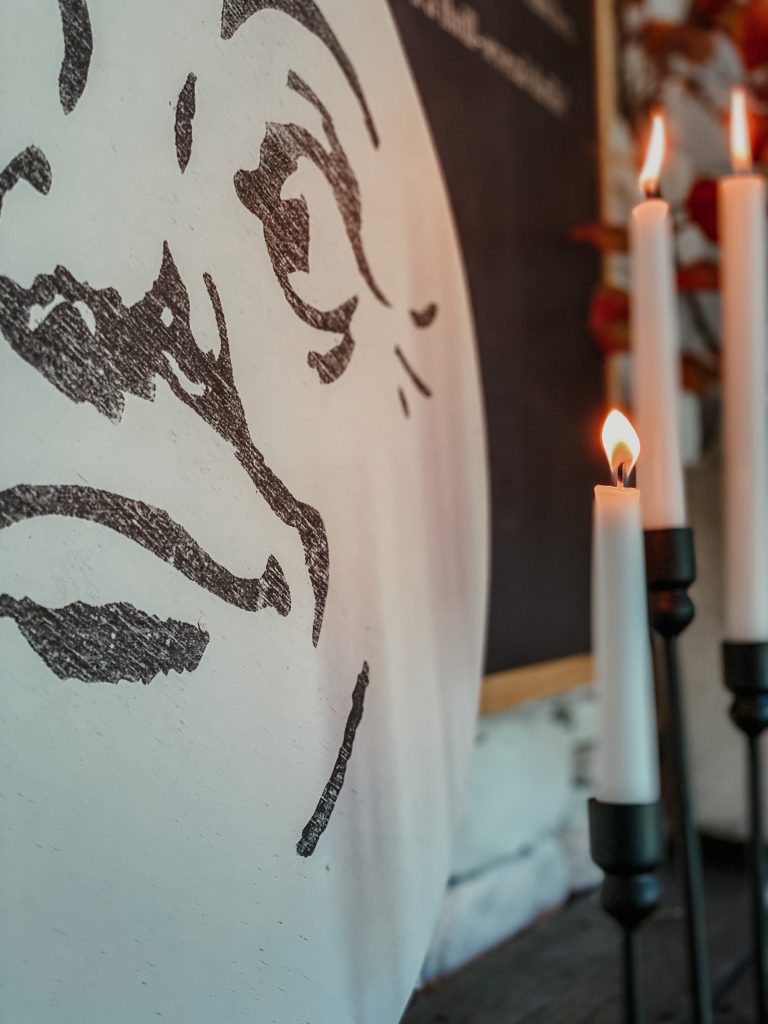 Thanks so much for stopping by my blog today! I hope this post gave you all the inspirational fall feels!