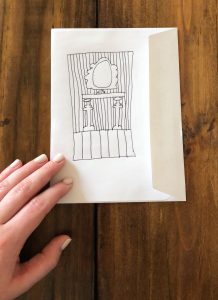 We recently began working on our powder room downstairs. All of our home improvement projects are paid out of pocket as we go and our time is limited. So, you can imagine our projects are a tad bit slow moving..
So far, we've been able to work on the powder room one weekend and we got a good bit done!!
N E W    S I N K
It's not exactly a new sink.. more like a new to us one-of-a-kind custom design sink. Using an old authentic white farm sink. We'll talk more on this later!
B E A D B O A R D   +   P A I N T 
We added beadboard to the back wall and painted the walls white. The paint color was previously creamy yellow. The white really opens the space up nicely.
P O P C O R N    C E I L I N G
Yep. This was totally a surprise. I grabbed a sharp edge (something that looks like a putty knife) and a spray bottle of water. Next, I started scraping. I don't want to write too much about this since I haven't completely finished the entire project.. (still needs primer and paint) I will say, it's VERY messy. More to come soon!
& that's all! The whole vision hasn't been accomplished but it will be one day! We have a few more fun plans for the room so stay tuned!