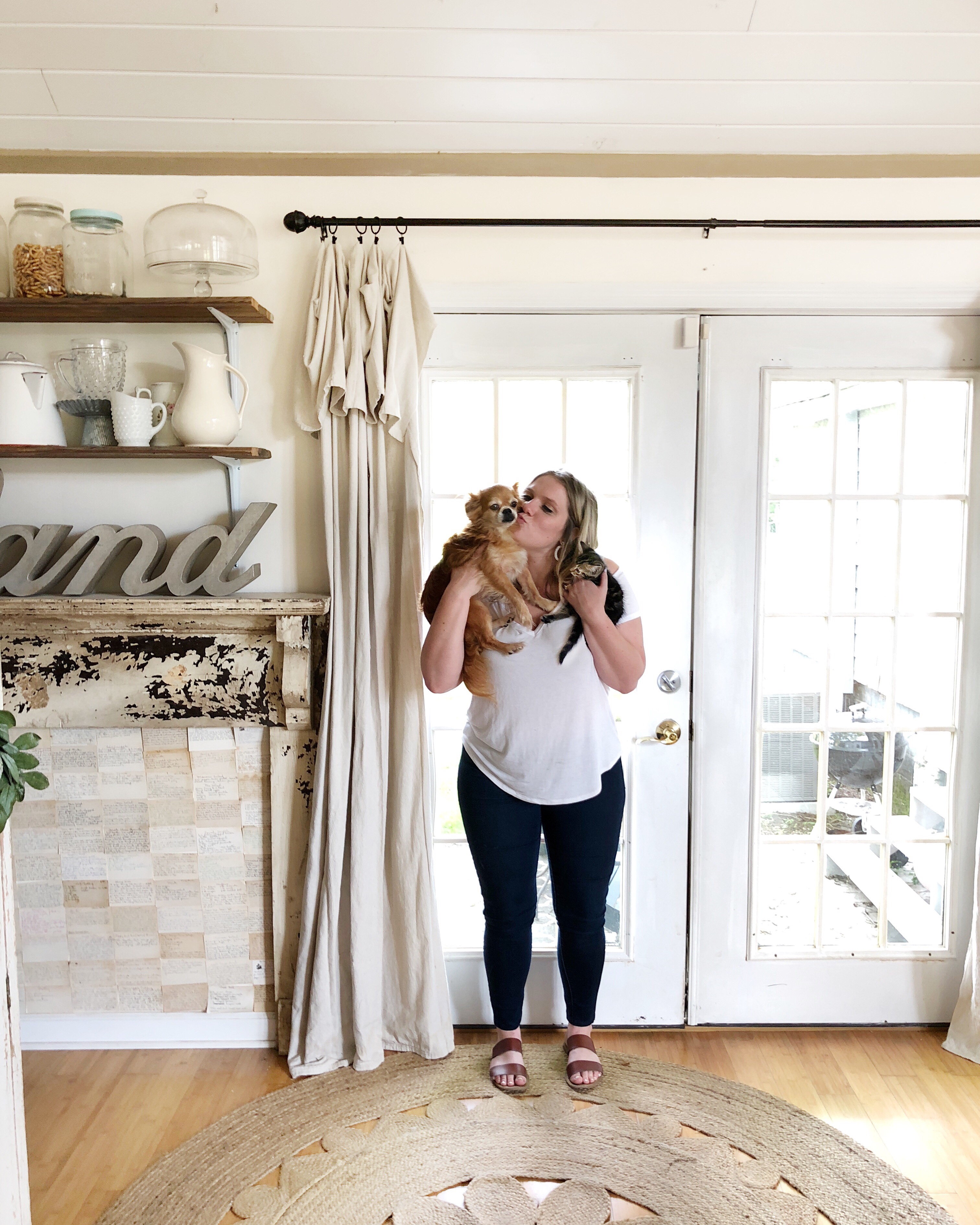 Enjoying another Sunday evening! We've had an eventful week thanks for a little kitty who showed up on our back deck and made our home her home. She's adjusting well to Oscar, Rhett, Ellen and her new mom and dad.
Other Highlights 
• We planted some pumpkin seeds in our backyard. Trying to grow our own and save some cash this Fall. Keep your fingers crossed for us! (To see the seeds we bought click HERE) Yay, Karlee's going to have her own little pumpkin patch!!!
• Classic Cottage is doing well thus far in June! We're hustling like there is no tomorrow.
• We got a piano!! My sent friend Ana (Owner of The French Flamingo) had a piano that needed a home! I will share pics soon!!
• This week was insane with our business and I couldn't have made it without my Arie Leggings. Which are buy one get one free this week!! Click HERE to see!!
 • We saw the movie Adrift in theaters. Very good movie!
• Aaron bought a Himalayan salt plate today. He grills a good bit of our dinners in the Summer so I'm so excited for him to use it.
Tonight we are relaxing around the house with yummy BBQ and fur babies! Thanks so much for reading!!