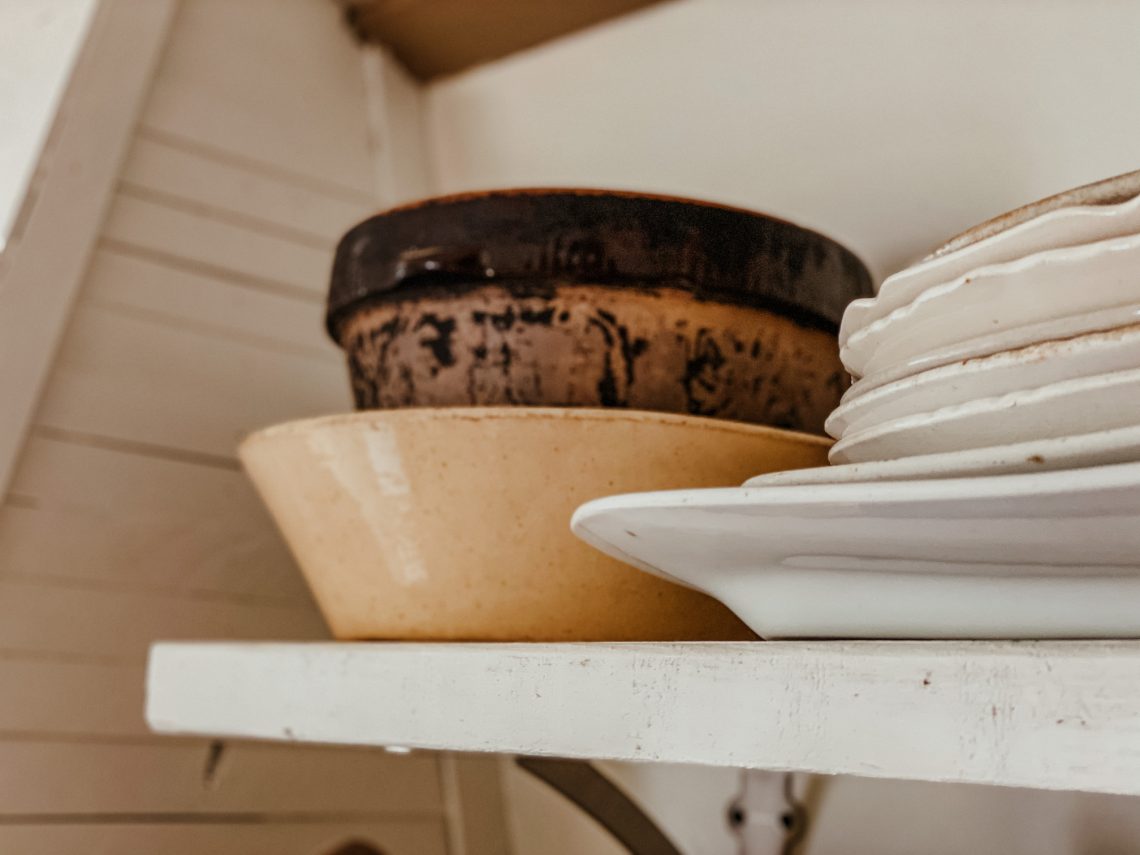 There is a simple art in stacking items. I love the repetitiveness of like items on top of each other. If you look closely at our home, you'll see this is a trend throughout our spaces. It's easy to do, especially in the kitchen!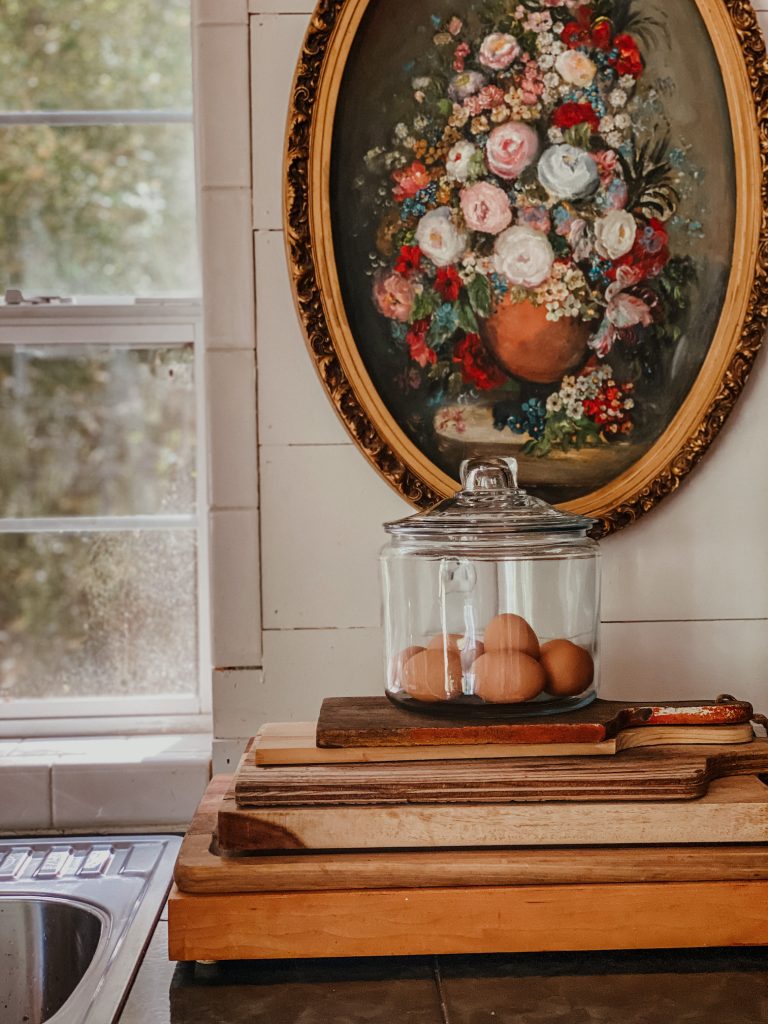 A lonesome item might look out of place until it's grouped with others. For example, one or even two old ironstone plates would look odd on a shelf but collect a stack of ironstone and you've suddenly got a statement in your decor. Not to mention they're fun to collect so this gives you an excuse to keep collecting! Who knew old white plates stacked high could look so lovely? Yep, they suddenly look like a classic while stating this is functioning home where many gather.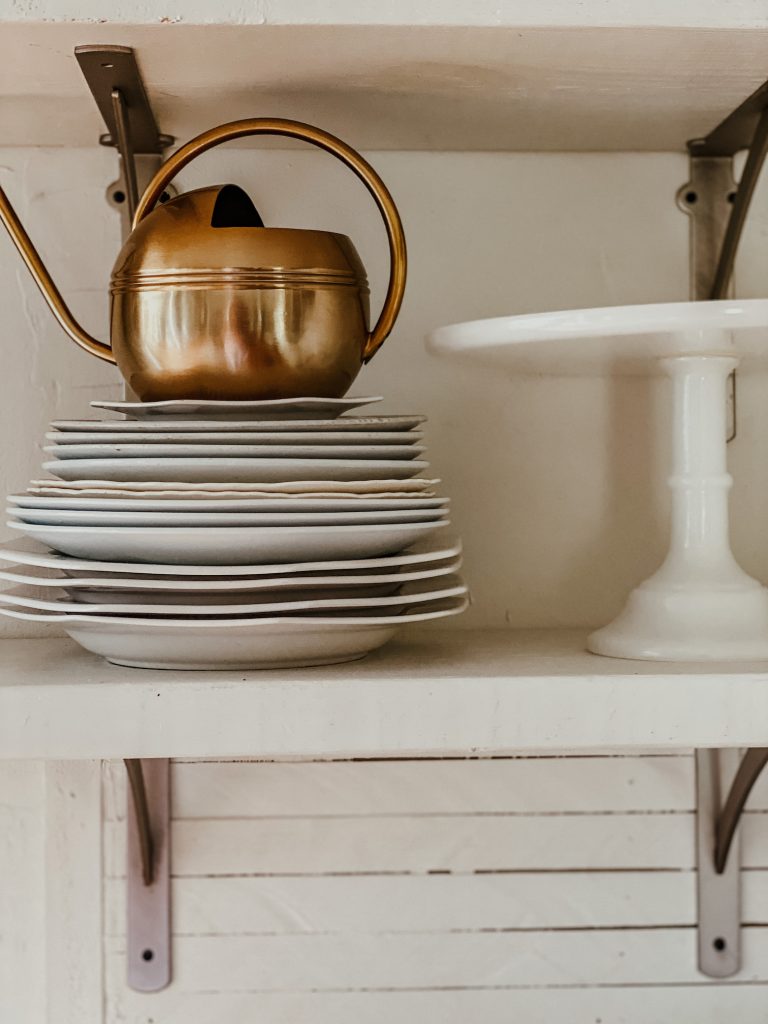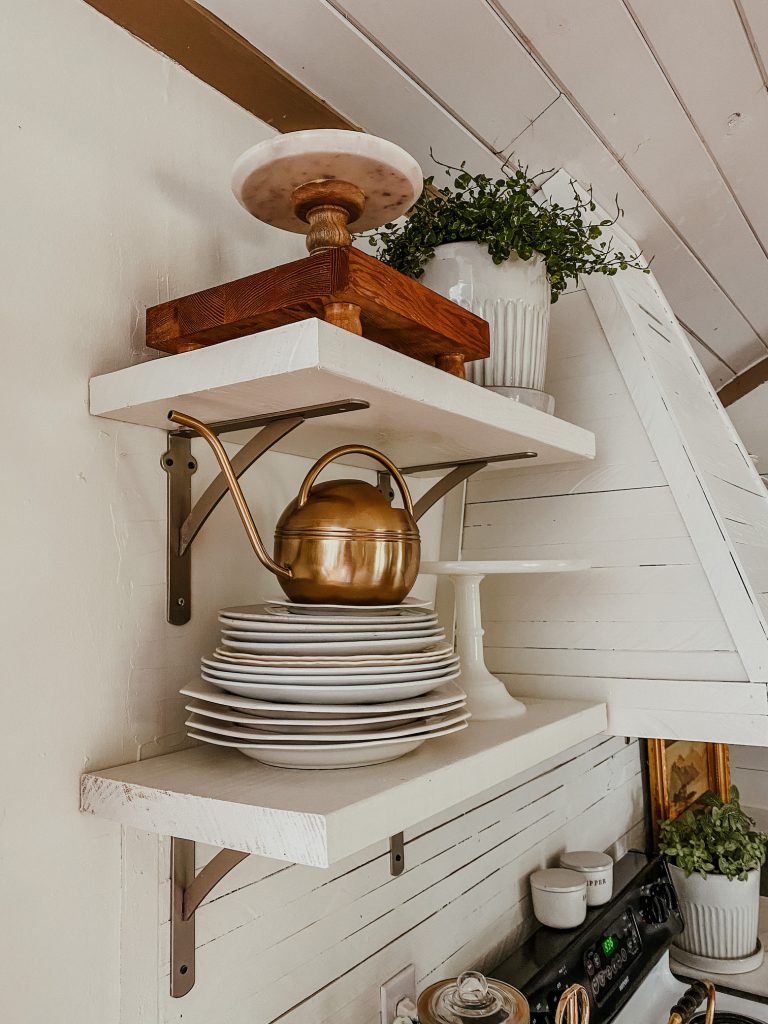 In your mind you might not think you need another wood cutting board because you already have one. Let me tell, ya the more the merrier! They can be stacked and they do look lovely stacked. One cutting board might look out of place but add a few more of different shapes and sizes. Trust me your wood cutting boards suddenly become decor.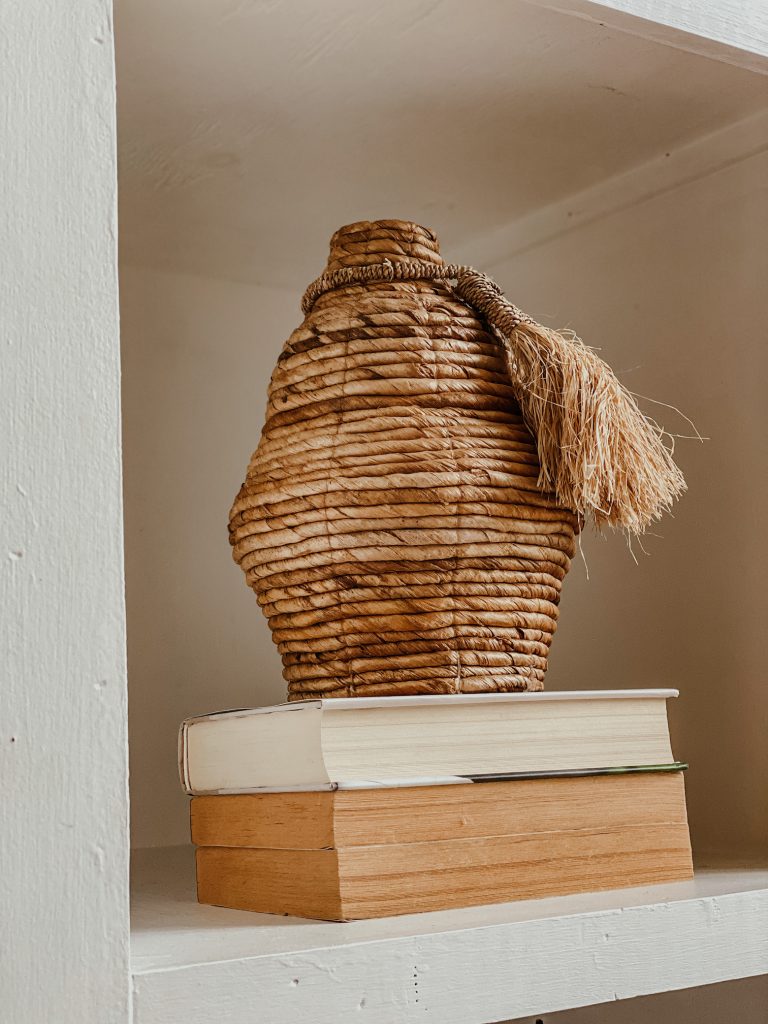 Alright, buddies, get to stackin'! Remember groupings are a way to make little items big statements. Hope this post inspires you to make pretty spaces! Thanks for taking the time to read!