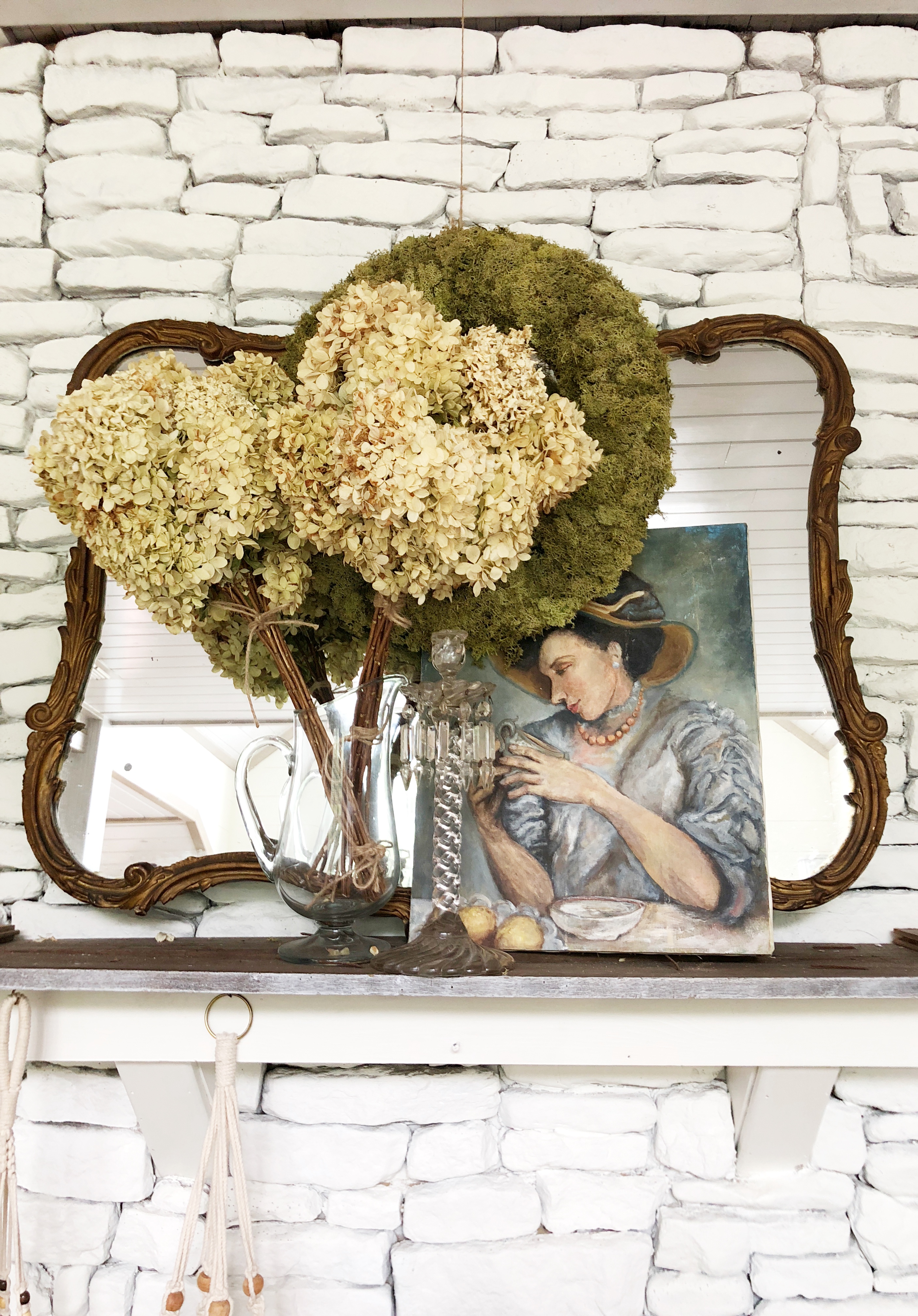 My decor very much reflects my personality. It can't sit still for long. Ha, I'm always changing it out!
Recently, I freshened up the mantel in our living room. Digging in closets, shopping my own booths (Classic Cottage) and swapping pieces around, I restyled this space without running to Hobby Lobby and grabbing EVERYTHING on the shelves.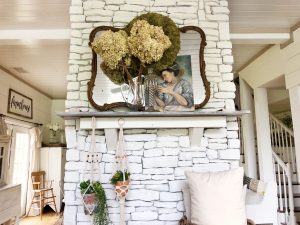 I used a large antique gold mirror as the center anchor piece. I felt the curvy gold edges brought a nice romantic touch.
Next, the hanging moss wreath.. Confession – this was already hanging from our Spring mantel refresh a few months ago. It's actually hanging from the ceiling. It adds nice texture and can be later used on the front door.
A few weeks ago, I purchased a vintage painting of a woman for my Classic Cottage. I decided to use it on  the mantel. I love the color combo. Also, it has a lemon on it which adds the perfect subtle Summer touch.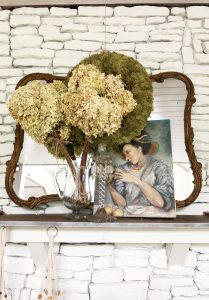 Time for some final touches. A glass pitcher of dried hydrangeas and a candle stick holder added some interest.
This whole combo evolved to be a french romantic style which is a nice refreshing switch up for our southern farmhouse.
Hope this blog encourages you to look around your own home and swap around items you already have! Thanks for reading this post!