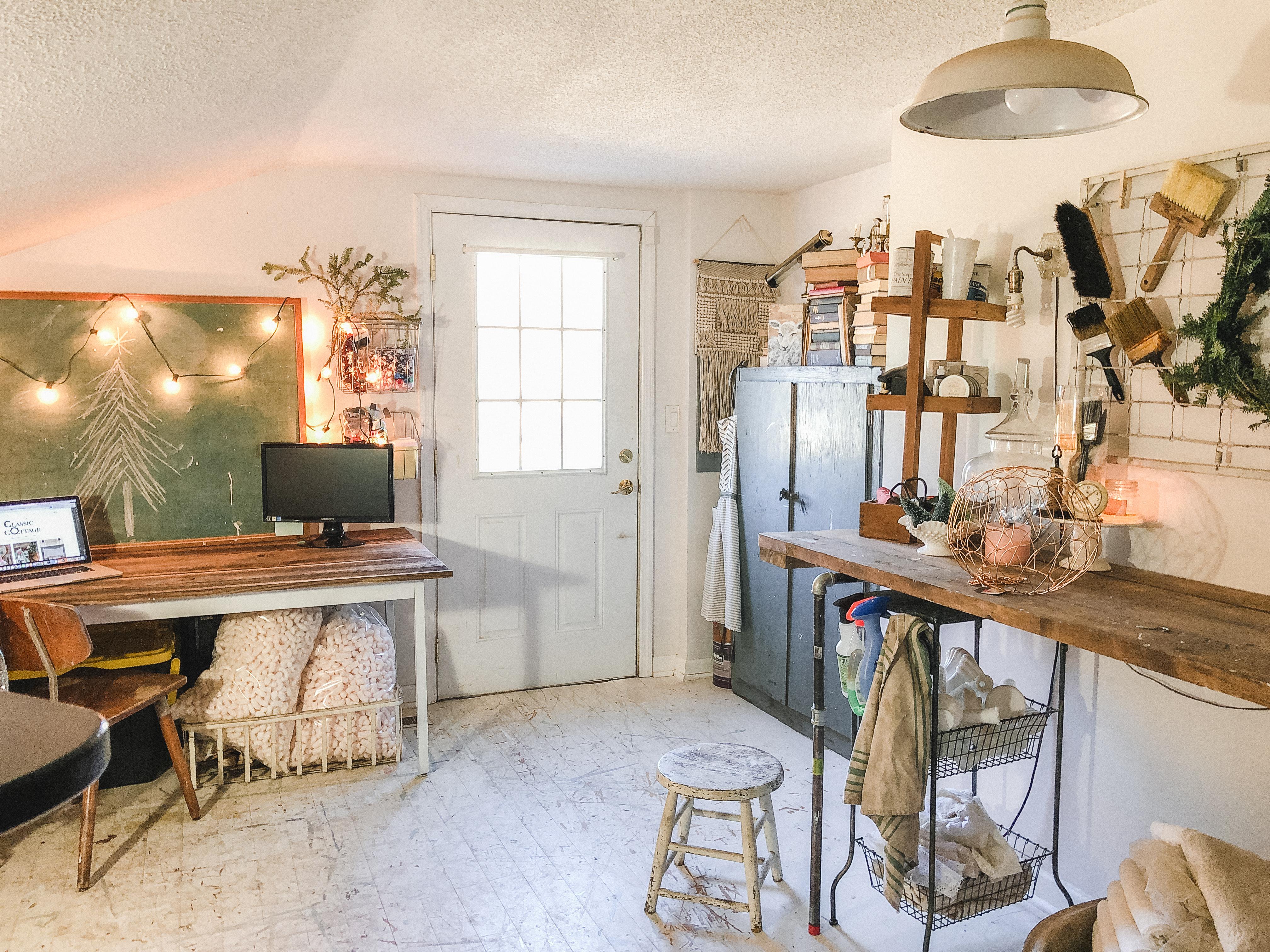 Christmas in the Workroom for $10
Yep, we made Christmas happen in the Classic Cottage Co. workroom. Many hours are spent in that workroom of ours so we decided to make it festive for the Holiday season!
Our small business functions on a small business budget so we wanted to play this Christmas decor game smart! I turned to my trusty favorite for me this season Target lights. Simply draping these lights around our chalkboard gave an instant Holiday glow. Not bad for $10!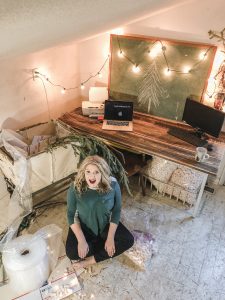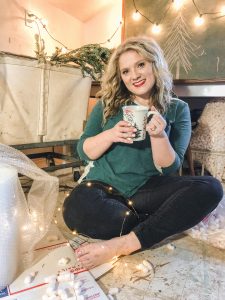 Speaking of chalkboard, I grabbed my chalk (I'm such an artist. NOT!) and drew out a simple (VERY SIMPLE) tree. Note – If I can do this you can too!! This bit of Christmas cheer was free!
Next, Aaron and I went all over town looking for fresh pine. We needed a wreath and garland for this project and another we have coming up. We soon found out our community is out of garland and very limited on fresh wreaths. This actually worked out for the good. While on our search for garland we went by a farmers market and they let us have the Christmas tree clippings for FREE!! Tip -I think this is pretty common for places that sell live Christmas trees! So I grabbed my floral wire and and formed a little wreath from the clippings. Now I'm glad everywhere was out of garland because it forced me to be creative and saved us money!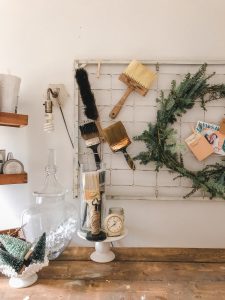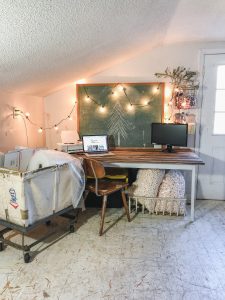 Between these little festive touches and a peppermint candle, you have Christmas in the workroom. I didn't even realize we only spent $10 until after is was finished. A little Christmas can go a long ways!