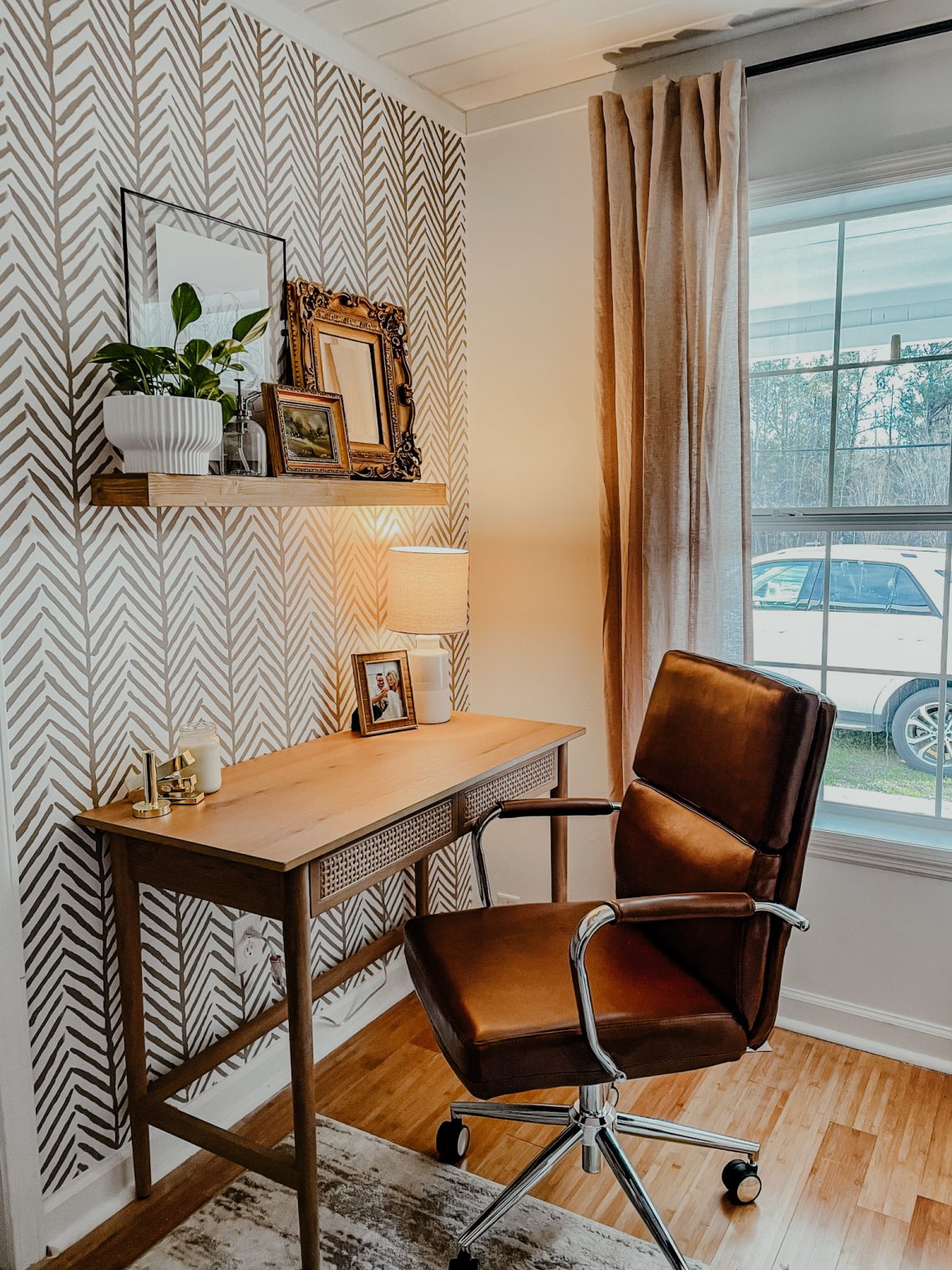 A sure way to increase productivity is glamming up your office space. We have a small room we call "the office". Currently, it's a his and hers situation.  I have one side of the room and my husband has the other. So many people, like us, work from home these days and that change is welcomed by most. Lots of us have found small little nooks to call our "office" space in our home, and those little spaces can be so cute if we have the right set up!
I gave my little desk space a GLAM UP in one afternoon. The change is amazing, and I'm so happy with how it turned out! I added a peel and stick wallpaper to the wall that my desk is on. It's so easy to use. It's basically like adding a giant sticker to your wall which makes it fun, too! I used a box cutter to trim the edges to make it look clean. 
I also added a floating shelf. I love the warm wood of this one! It came with everything we needed to hang it. By the way, it was very easy to hang!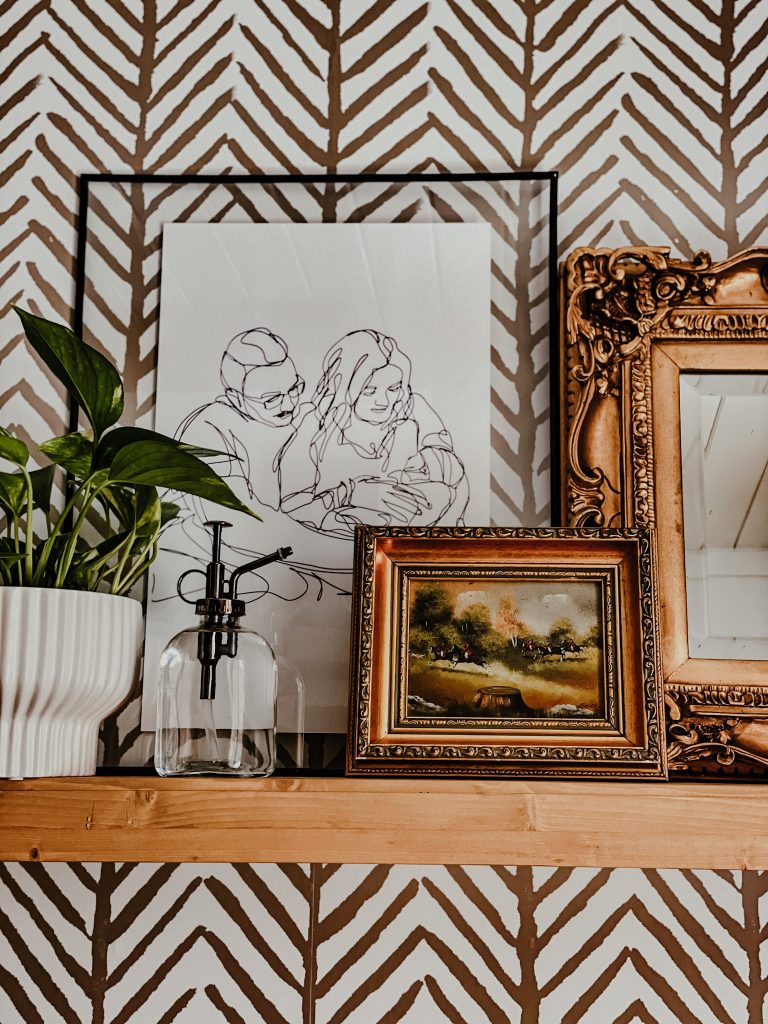 On the shelf I added a mix of old and new! Of course I had to add a plant because after all…every room needs a plant. I also added a line drawing of my family right after our son was born. This drawing was a gift but here's a place to purchase them! Every room also needs something old. I have a small gold framed piece of art and a small gold frame mirror. I feel these items reflect my personality. 
As simple as that my workspace looks COMPLETELY different! Again, this transformation only took a couple of hours. It's a small cozy space perfect for hustling! 
CLICK ANY PHOTO TO SHOP MY OFFICE FAVORITES: